At Dyknow, we believe that seeing our classroom management software in action is the most effective way for educators to understand its importance in K-12 classrooms. One way that the Dyknow product comes to life is through our booth experience at various EdTech events. Our partnership with Newline Interactive has made it possible to really bring Dyknow's solution to life, allowing educators to not only experience the demo experience up close but also interact with our monitor, allowing them to experience the full feature set and feel our product come to life.
Last week, the Dyknow team attended 3 events in Iowa, Indiana and Washington, enabling us to connect with educators from all over the U.S. and show them how Dyknow can help them defeat distractions in their classrooms. Keep reading to see what the Dyknow booth experience was like at the events we attended.
ITEC: Iowa Technology & Education Conference
October 14 – 15
Des Moines, IA
Our team had great conversations with Iowa educators about how they can use Dyknow to not only defeat distractions, but also enhance their 1:1 student device program. ITEC 2019 was a great event for our team to learn more from Iowa educators – we even had some great raffles for educators to win!
ICE: Indiana Connected Educators
October 17 – 18
Noblesville, IN
Since our Dyknow offices are based in Downtown Indianapolis, the ICE Conference was just a short drive for our team, allowing us to connect with Indiana educators and current customers to learn about how they use Dyknow in their classrooms. Tierra Leustig from Dyknow's Marketing Team also gave a presentation about the benefits of Dyknow for Teachers, Tech Coaches, and Administrators.
Micro K-12 Tech Fest Conference
October 18
Seattle, WA
Last but not least, our team went all the way to Seattle, WA for the one day Micro K-12 conference. Traveling to the West Coast really allowed us to get a good grasp on what educators are concerned with and how to best support them in defeating distractions and managing their classroom technology.
We are always looking for new EdTech conferences to attend so that we can help as many educators defeat distractions and show them how Dyknow comes to life on our Newline Interactive monitors. Do you know of an EdTech conference we should attend in 2020? Let us know! We will also be announcing upcoming events that we will be attedning in the coming months… so stay tuned.
If you missed us at these events, see how Dyknow comes to life with our demo
In addition to web browser updates and bug fixes, Dyknow released several major product updates, new features and enhancements. Check out Dyknow's 2021 Year in Review!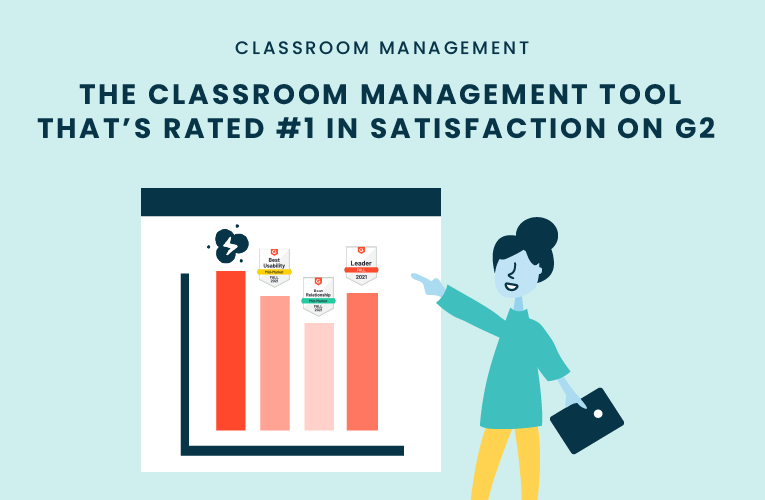 K-12 Administrators across the world trust G2 as the #1 platform to find, research, and choose EdTech tools that solve the most pressing problems their teachers are experiencing. In G2's Fall 2021 Reports, Dyknow was once again rated #1 in overall Satisfaction out of...
On this episode of Tackling Tech, Tierra Leustig interviews Scott Bayer about being an anti-racist teacher, diversifying reading lists, creating inclusive learning environments, and leveraging ed-tech in non-technical ELA classrooms. Scott Bayer is a High School...