IT'S BEEN A BIG SCHOOL YEAR
If you spent the 2017 – 2018 school year creating blocking plans and monitoring student devices, you're not alone.
WHAT TEACHERS ARE SAYING
The results are in! We surveyed 503 teachers and here is how Dyknow scored for the 2017-2018 school year.
TEACHERS AGREE THEY BENEFIT FROM DYKNOW
TEACHERS AGREE DYKNOW HELPED IDENTIFY IF STUDENTS WERE ON/OFF TASK
TEACHERS AGREE DYKNOW MAKES A DIFFERENCE IN THE CLASSROOM
TEACHERS AGREE DYKNOW IS HELPFUL
TEACHERS AGREE DYKNOW KEPT STUDENTS ON TASK
Before using DyKnow we basically had to either sacrifice letting the kids use technology and them getting nothing done, or giving them paperwork and not giving them access to certain things that technology allows them to be able to do. With DyKnow we have a better ability to personalize and monitor what the kids are doing.
The DyKnow user interface is very manageable for teachers. Teachers don't have a lot of time to learn something new and some of them are hesitant when it comes to new technology. The DyKnow user interface is simple. Once we got them all signed in for the first time, they just click on their class and it pops up.
Learn how to defeat distractions in your classroom with Dyknow.
In addition to web browser updates and bug fixes, Dyknow released several major product updates, new features and enhancements. Check out Dyknow's 2021 Year in Review!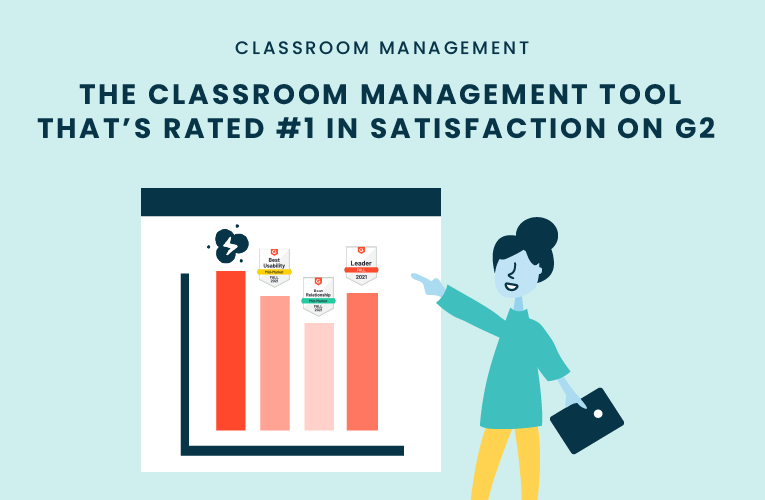 K-12 Administrators across the world trust G2 as the #1 platform to find, research, and choose EdTech tools that solve the most pressing problems their teachers are experiencing. In G2's Fall 2021 Reports, Dyknow was once again rated #1 in overall Satisfaction out of...
On this episode of Tackling Tech, Tierra Leustig interviews Scott Bayer about being an anti-racist teacher, diversifying reading lists, creating inclusive learning environments, and leveraging ed-tech in non-technical ELA classrooms. Scott Bayer is a High School...