As with anything uncertain, mistakes will be made and possible failures are inevitable. But how can failure become a driver for success? 
COVID-19 was an unprecedented hurdle that the K-12 education community had to overcome quickly together. During this hard time of uncertainty, many educators felt discouraged with failures they endured while making a remote classroom work just as well as an in-person one. Darrin Peppard explained why failure is okay and how COVID-19 turned these failures into drivers for success in K-12 education.
Using Failure as a Driver of K-12 Success in the Age of COVID-19
Failure is a concept that can be highly encouraged or highly discouraged depending on the environment of a district or school. Darrin believes that the key component for having a successful 'failure encouraged' school environment is to make sure that teachers are able to learn from, adapt, evolve, and improve the next time in driving toward their vision. He stated that it is not always true in education that failure is okay, especially in leadership positions. We have to be willing to create environments for teachers and educators where they're comfortable with failure. 
An affirmation that Darrin often uses with his staff is, "If I fail, it is not fatal." Oftentimes people get so bogged down by what their success could have been rather than analyzing what could I have done differently this time to get there. Darrin explained that the reality is if you give that space and grace to take risks and be innovative sometimes things don't work; but as a leader, you need to be the one to pick them up, dust them off, and give them confidence for next time.
Failure as a Driver of K-12 Success Stories 
When you are able to create a space with the motto similar to, "if I fail it is not fatal" then so much innovation is able to happen. Darrin shared a story about how failure was used to drive success in his school. His teachers created a school within a school. The special thing about this school within the actual school was that students were able to pick a focus on specific career areas like health, engineering, law enforcement, etc. 
This was fun personalized learning for students that have so much beneficial purpose for each subject. They analyzed what wasn't working at their school and came up with new innovative ways to create a better learning space for their students. Students were encouraged by the director of innovation to get out into the community and use what they had learned and apply it to their real daily lives. 
Darrin explains how he fell in love with saying 'yes.' He stated, "When you say yes people will do unbelievable things and truly innovate."
If there are three or four success stories that come out of this school year that points to the work we do, the care we have for students, and the love we have for our community, that will be a success despite our failures.
"Every kid is like a starfish. If they wash up on the beach, they will dry out. But if we have the opportunity to get them back into the ocean and be successful, that is a starfish moment." -Darrin Peppard
Listen to the full conversation with Darrin Peppard on our Tackling Tech Podcast!
On this episode of Tackling Tech Podcast, powered by Dyknow, Brett McGrath talks with Darrin Peppard, a Superintendent in Colorado. His book, "Road to Awesome," is about becoming a school leader who focuses on student's triumphs, instead of focusing on discipline and what students are doing wrong. Unlike most leaders, Darrin despises strategic plans; rather, he likes to create a vision that everyone in the school can get on board with.
Start teaching confidently with Dyknow for free!
In addition to web browser updates and bug fixes, Dyknow released several major product updates, new features and enhancements. Check out Dyknow's 2021 Year in Review!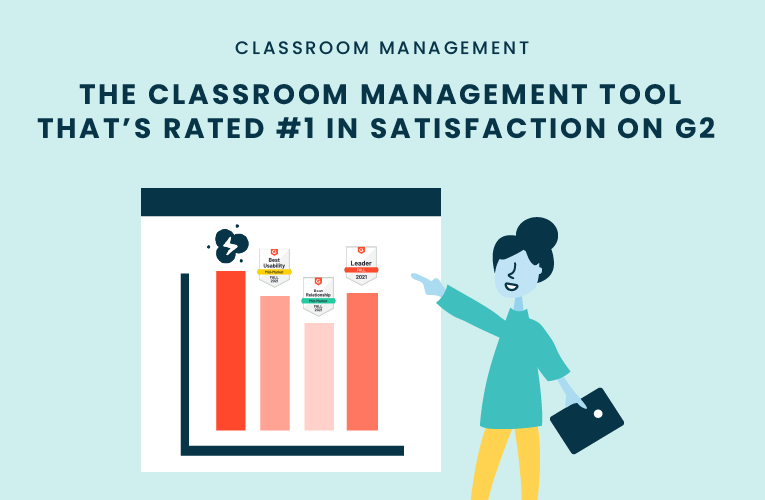 K-12 Administrators across the world trust G2 as the #1 platform to find, research, and choose EdTech tools that solve the most pressing problems their teachers are experiencing. In G2's Fall 2021 Reports, Dyknow was once again rated #1 in overall Satisfaction out of...
On this episode of Tackling Tech, Tierra Leustig interviews Scott Bayer about being an anti-racist teacher, diversifying reading lists, creating inclusive learning environments, and leveraging ed-tech in non-technical ELA classrooms. Scott Bayer is a High School...