The anticipation for normalcy in the education community is ongoing as remote and hybrid learning continues throughout the United States. For many teachers and students, while learning remotely, the stagnancy of the days has crippled many people's motivation and drive. During these times of uncertainty, it is easy to fall into the habit of needing to find a purpose and a passion to continue learning effectively. Recently we spoke with Hans Appel about how he found his purpose and passion as a teacher and how others can do the same in order to focus on making a difference for students.
Hans's passion for education stems from his childhood. Growing up his home environment was challenging but the school was his safe place. He described how teachers, students, and faculty become his friends, family, and support system. His love for education derives from how his teachers treated him growing up. The love, support, and passion that his teachers showed him created such an amazing environment for Hans that his dream was to become like them. As Hans described it his teachers were, "focused more on more than just the subjects they were teaching."
Why Purpose and Passion for Teachers
Remind yourself and colleagues the 'why.' Ask yourself, "Why am I a teacher?" As educators, oftentimes within all the chaos, we forget why we became educators in the first place. Han explained that education is about inspiring others and guiding them to discover and develop what they are most passionate about in life. Teachers are a walking example of 'doing what you are most passionate about.' If educators lose sight of that passion, students are not going to be able to find passion themselves in that classroom. 
As role models for students, the importance of constantly practicing what you preach is imperative. If you cannot find purpose or passion within yourself, as an educator, you cannot expect your students to find purpose or passion either. Without tools or an example students will not understand the viability of these morals. Hans stated, "When we embrace joy, we are encouraging our students to find joy – true joy, not just happiness."
How to Find Purpose and Passion Remotely 
Hans believes that educators have learned so much about students and education from this whole experience. He hopes that this time has reshaped what educators know about the child as a whole. Two ways that Hans has found to be most successful with finding purpose and passion while teaching remotely are:
1. Intentionally connecting with students
Teachers need to be asking, "How can we as teachers best support their students during this hard time?" Connecting with them via video chat, email, messenger, remind101, etc. can be a gateway to give them reasons to want to be more involved in the class. Create relationships with your students to better provide for them.
2. Be Real, authentic, and vulnerable
Students need to be able to see that their emotions are normal. For so many, being vulnerable is a very difficult task to accomplish. If teachers are able to break that barrier and show students that it is okay to feel emotions and be vulnerable, students can better understand how to cope with their own emotions. Sometimes students just want to know that they are not alone in the emotions that they feel. 
Hans stated, "Humanizing educators opens up a path to transparency and connection that allows kids to take the leap into social-emotional learning, character education, and talking about why all of this matters."
Listen to the full conversation with Hans Appel on our Tackling Tech Podcast!
On this episode of Tackling Tech Podcast, powered by Dyknow, Brett McGrath speaks with Hans Appel. Hans is a Middle School Counselor, educator, speaker, podcaster, writer, Director of Culture at Teach Better Team, and co-creator of Award-Winning Culture. Unfortunately from personal experience, Hans knows that school is for some students their only safe space. He is passionate about creating a safe and caring school culture.
Start teaching confidently with Dyknow for free!
In addition to web browser updates and bug fixes, Dyknow released several major product updates, new features and enhancements. Check out Dyknow's 2021 Year in Review!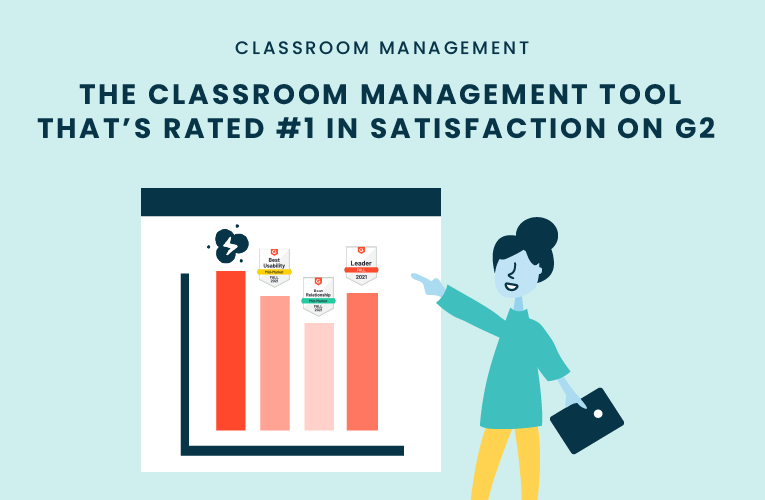 K-12 Administrators across the world trust G2 as the #1 platform to find, research, and choose EdTech tools that solve the most pressing problems their teachers are experiencing. In G2's Fall 2021 Reports, Dyknow was once again rated #1 in overall Satisfaction out of...
On this episode of Tackling Tech, Tierra Leustig interviews Scott Bayer about being an anti-racist teacher, diversifying reading lists, creating inclusive learning environments, and leveraging ed-tech in non-technical ELA classrooms. Scott Bayer is a High School...