The Maker Movement is sweeping K-12 classrooms by emphasizing learning through doing in social environments and increasing access to STEAM curriculum.
Full STEAM Ahead into the Maker Movement
As an EdTech partner to thousands of K-12 educators, we have the resources to help guide your school's student-device program in the right direction. This month we have partnered with Chris Smallen, CTO of Lenoir City Schools to host a webinar on how to implement the Maker Movement and STEAM in K-12 classrooms. 
Join us for our webinar, Full STEAM Ahead into the Maker Movement on Wednesday, November 20 @ 12:30 PM EDT, to learn more about Makerspace and how to get started with getting STEAM into your classroom.
What You'll Learn…
Makerspace and the Maker Education Movement are quickly taking hold in social media centers and classrooms that want to increase focus on STEAM initiatives. In this webinar, you will learn what the Maker Movement is, and find ways to get started bringing Science, Technology, Engineering, Arts and Mathematics into your classroom or school library.
Chris Smallen
Chief Technology Officer, Lenoir City Schools
Chris Smallen leads a team of experienced technology specialists in achieving district technology goals throughout Lenior City Schools. With a lot of previous experience presenting on the Maker Movement and STEAM, Chris has great insight into how to implement Makerspace into your K-12 school or classroom. 
Understanding the Maker Movement and how it can help you increase your STEAM initiative is critical to a successful K-12 classroom. Join us to learn more about how you can implement Makerspaces in your school. 
Join us to learn about STEAM and the Maker Movement.
In addition to web browser updates and bug fixes, Dyknow released several major product updates, new features and enhancements. Check out Dyknow's 2021 Year in Review!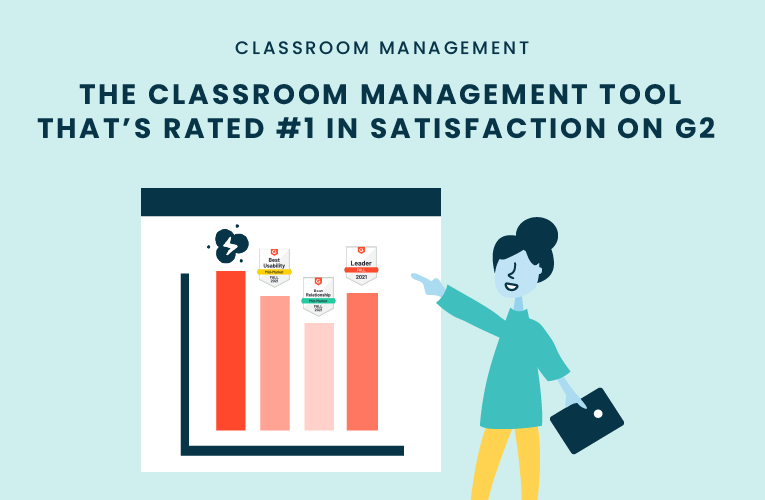 K-12 Administrators across the world trust G2 as the #1 platform to find, research, and choose EdTech tools that solve the most pressing problems their teachers are experiencing. In G2's Fall 2021 Reports, Dyknow was once again rated #1 in overall Satisfaction out of...
On this episode of Tackling Tech, Tierra Leustig interviews Scott Bayer about being an anti-racist teacher, diversifying reading lists, creating inclusive learning environments, and leveraging ed-tech in non-technical ELA classrooms. Scott Bayer is a High School...