As remote learning continues, school districts have implemented numerous device monitoring softwares to encourage student engagement and gather data to help educators best cater to their student needs. While these tools and techniques take time to grasp and put into practice, districts are becoming aware of the benefits that device monitoring software provides. Tech coach teams are the leading source of success with device monitoring software implementation and have propelled the journey of technology in education. We recently spoke with Dyknow user and technology implementation expert, Kathi Kerznowski to get insight on how her tech coach team championed Dyknow's device monitoring software in her school district.
What is Device Monitoring Software?
Device usage in K-12 education has been one of the key factors to ensuring the continuation of learning during the pandemic. Technology has become a k-12 educators' best friend during remote and hybrid learning. Educators who haven't jumped on the technological train are asking, "Why devices?" Devices have created a new way of learning for K-12 education as teachers, parents, and students are all learning how to navigate the technology together. The impact devices have had in the K-12 education world is much more than educators could have imagined before remote learning.
Schools flocked to devices as a way to provide families with resources to access all materials needed for online learning.  Devices have impacted the educational world so much that educators now foresee a new normal of using devices and technology in everyday learning, even after the transition back into the classroom. 
How a Tech Coach Team Championed Device Monitoring Software in Their School District
Creating the right framework for district-wide drive monitoring usage is crucial to the success of any school using technology. Time, research, and feedback are three incredibly important roles that impact the outcome of successful device monitoring. Finding the right tool to fit the specific needs of all stakeholders in a district can be difficult. Tech coach teams have been created in many schools to take control over this learning curve to provide better learning and teaching experiences for teachers, students, and parents. 
Kathi described her tech coach team's journey with Dyknow as one that has been highly effective. Her team had trialed and integrated multiple device monitoring software over the past year trying to learn what is best fit for their district. In all of their research, they came upon Dyknow's software, which they trialed as one of their last tries for successful monitoring. This time around, they decided to start slow and small and work their way towards a medium that would showcase the gains that student device monitoring provides. They assessed all the data collected week by week and changed their implementation strategies based upon data received. Washington Township SD's tech coach team worked side by side with teachers to provide support and received direct feedback on the overall progress of Dyknow's device monitoring implementation. Dyknow enabled teachers to work at their own pace and explore dyknow for their own specific needs. Regardless of what kind of technology is being implemented, it's important for schools to use a diverse sample size as their pilot group so that they can establish how a tool will be used in various settings.
The constructive feedback that their tech coach team gained enabled them to make the most out of their Dyknow experience to which they are now fully integrated as a Dyknow using District.
Devices have truly impacted K-12 education in recent years in ways that are continuously transforming what education looks like. While device usage has posed many obstacles, educators are consistently overcoming these hurdles and realizing how beneficial technology is for the advancement of overall learning. Overall, device monitoring software provides support for communication with teachers, assignment completion and submission, collaboration with peers, edtech tools for activities and enrichment, professional development.
Listen to the full conversation with Kathi Kerznowski on our Tackling Tech Podcast!
On this episode of Tackling Tech, Tierra Leustig interviews Kathi Kersznowski, TechIntegration Expert, Educator, Keynote Speaker, and Co-Author of Sail The 7Cs. Kathi connected with the Dkyknow team through Twitter right at the time her school was looking for a way to keep students on task during remote learning. 
Start teaching confidently with Dyknow for free!
In addition to web browser updates and bug fixes, Dyknow released several major product updates, new features and enhancements. Check out Dyknow's 2021 Year in Review!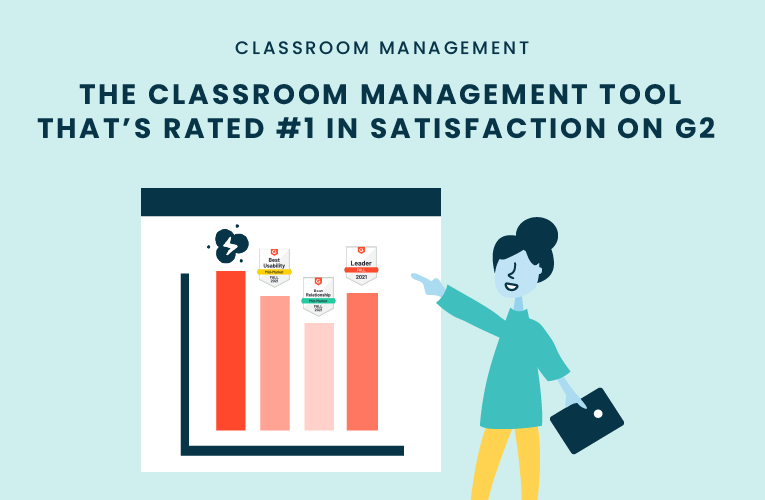 K-12 Administrators across the world trust G2 as the #1 platform to find, research, and choose EdTech tools that solve the most pressing problems their teachers are experiencing. In G2's Fall 2021 Reports, Dyknow was once again rated #1 in overall Satisfaction out of...
On this episode of Tackling Tech, Tierra Leustig interviews Scott Bayer about being an anti-racist teacher, diversifying reading lists, creating inclusive learning environments, and leveraging ed-tech in non-technical ELA classrooms. Scott Bayer is a High School...