In 2021,1:1 device programs have increased in response to remote learning. The continuation of education is necessary to properly prepare this generation of k-12 students for their lives in the real world. Right now, the continuation of instruction is nearly impossible without 1:1 devices and device programs. Student device programs provide an alternative to the physical classroom during a time of global health safety concerns. 
What are 1:1 Device Programs?
Simply put, 1:1 device programs mean that a school or district has provided one device to all students. More schools than ever before are investing in new devices to make instruction possible in new environments and to continue to enhance learning. 1:1 device programs are one way that districts are effectively using technology to progress student success during remote and hybrid learning. These programs enable learning to continue at home while simultaneously helping teachers and students to develop new skills in technology. The goal is to create a similar experience remotely, as students would have in-person while enhancing the classroom experience with technology. 1:1 device programs enable, Teachers, Tech Coaches, and Administrators to implement technology strategies more easily, effectively, and efficiently.
School Response to Increased 1:1 Device Programs
1:1 device programs have made such an impact on K-12 educators that a movement for education technology has ignited. Educators describe how much they have learned while using technology and devices as their classrooms. Professional development (PD) has been a top priority for educators and PD opportunities have been popping up all over social media. Educators have reflected on their experience with technology over the past year and come to the conclusion that technology and devices are a must-have in classrooms moving forward. 
Devices enable teachers to interact with their students remotely as well as monitor their learning progress. Schools have now implemented different training programs for their staff to enroll in to strengthen professional development and overall knowledge on how to use devices effectively for classroom management. Programs are lead by the tech role within a school or district which has become an imperative role in K-12 education for continued success with technology integration. 
Schools have also reimagined what the traditional classroom once was. The transition into technology has allowed educators to explore more learning and teaching tactics without limitations. New learning styles like flipped learning have become extremely popular for educators using devices because of the flexibility they provide together. Taking risks and trying new tactics and ideas have been heavily encouraged throughout remote and hybrid learning. Educators are constantly innovating and creating new tools, tips, tricks, and ideas that are aiding the educational world to become comfortable with technology. 
The implementation of 1:1 device programs has opened the eyes of the K-12 educators to the equity gap that has been widened because of remote learning. Educators are understanding that they don't have full insight into what a students' home situation really is. While 1:1 device programs solve one challenge with students who don't have access to devices, challenges like internet connection and access to a printer are still issues that educators have to solve to provide full access to equal education. Many schools have aided their students and parents by providing hotspots to students and in public areas surrounding their schools. Alternatives to printing and submitting assignments have also been provided through online resources.
1:1 devices have been one of the leading factors for how education has continued during COIVD-19. While they are a temporary quick fix, the usage of devices and technology when education transitions back into the classroom, will not go away.
Start teaching confidently with Dyknow for free!
In addition to web browser updates and bug fixes, Dyknow released several major product updates, new features and enhancements. Check out Dyknow's 2021 Year in Review!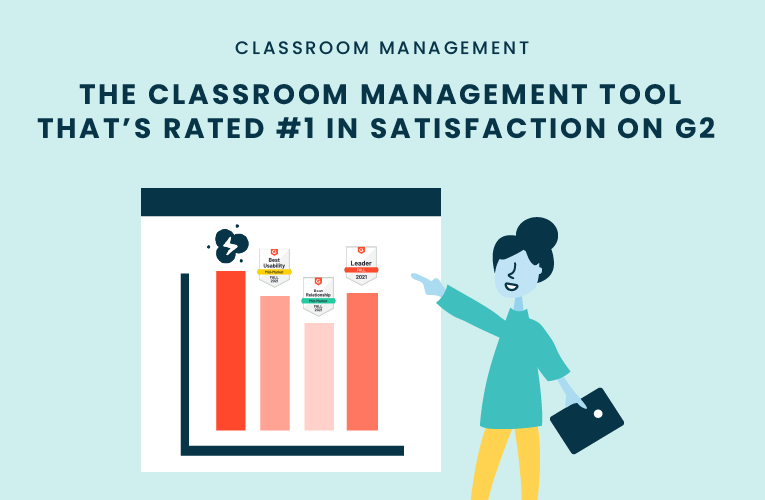 K-12 Administrators across the world trust G2 as the #1 platform to find, research, and choose EdTech tools that solve the most pressing problems their teachers are experiencing. In G2's Fall 2021 Reports, Dyknow was once again rated #1 in overall Satisfaction out of...
On this episode of Tackling Tech, Tierra Leustig interviews Scott Bayer about being an anti-racist teacher, diversifying reading lists, creating inclusive learning environments, and leveraging ed-tech in non-technical ELA classrooms. Scott Bayer is a High School...