Building relationships between Tech Coaches and Teachers is fundamental to the success of 1:1 student device programs. Although initial relationships can be easy to build, it is important for Tech Coaches to take steps towards strengthening those relationships throughout the school year so that teachers build trust for their instruction and confidence with technology.
We spoke with Librarian and Tech Coach Melanie LeJeune to learn how she strengthens her Tech Coach relationship with the teachers at St. Louis Catholic High School throughout the year. 
Use downtime as an opportunity to connect with teachers
During the summer, Melanie hosts a book study for her teachers to participate in. She is able to facilitate the book study digitally so that she and her teachers can have productive discussions without having to take time away from their Summer vacation. This enables her to strengthen the relationships between Melanie as a Tech Coach and her teachers, and also keep teachers familiar with technology tools during their summer downtime. 
Enhance instruction by incorporating key learnings
By continuing to build the Tech Coach and Teacher relationship throughout the summer with the book study, Melanie explained that once school started up again, teachers were able to apply what they learned from reading Bold School to their instruction in the classroom, using key learnings as problem-solving mechanisms. Melanie explained that incorporating frameworks such as Bloom's Taxonomy and the Socratic Method into their study of the book, her teachers came to more answers on their own, identifying where they could make improvements to instruction and the technologies they were using. 
Because teachers have time off throughout the year, it is important for Tech Coaches to make sure that this time is still being used to build strong Teacher relationships. Melanie does a great job of extending her relationship with teachers into the summer, so that when the new semester starts, everyone has the tools they need to be effective.
Start teaching confidently with Dyknow!
In addition to web browser updates and bug fixes, Dyknow released several major product updates, new features and enhancements. Check out Dyknow's 2021 Year in Review!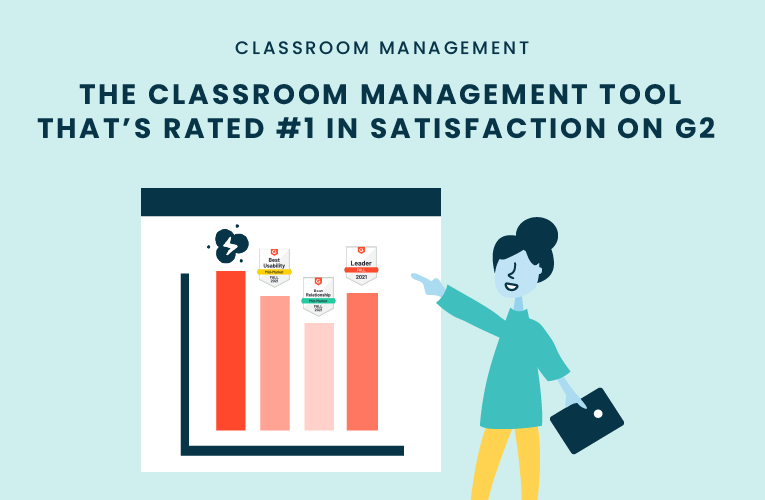 K-12 Administrators across the world trust G2 as the #1 platform to find, research, and choose EdTech tools that solve the most pressing problems their teachers are experiencing. In G2's Fall 2021 Reports, Dyknow was once again rated #1 in overall Satisfaction out of...
On this episode of Tackling Tech, Tierra Leustig interviews Scott Bayer about being an anti-racist teacher, diversifying reading lists, creating inclusive learning environments, and leveraging ed-tech in non-technical ELA classrooms. Scott Bayer is a High School...