Growth mindset is a method that is talked about frequently in the context of education but is also widely applicable to people's daily lives and personal growth. This school year is unique because teachers will be more willing to try new methods and technology in their classrooms following a period of remote learning. Erik Youngman, Director of Curriculum, Instruction, and Assessment at Libertyville District 70 explained to us how growth mindset works with the SAMR model for effective technology integration. 
What is SAMR?
SAMR, an acronym that stands for Substitution, Augmentation, Modification, Redefinition. Schoology says, "The SAMR Model is a framework created by Dr. Ruben Puentedura that categorizes four different degrees of classroom technology integration." 
This model allows for technology integration to happen at your own pace. This creates a blended environment for students which also strengthens the student and your professional development. 
SAMR steps are taken in chronological order and each step takes technology integration to a new level. Educators and students can learn and grow together through this model designed for exponential growth.
What is Growth Mindset?
Growth mindset can be described as a way to train your brain into constant improvement. As stated by Psychology Today, a growth mindset is, "the belief that a person's capacities and talents can be improved over time." 
Mental health is a topic that has gained much popularity among educators in recent years. So much of a kid's childhood is spent in school, so the responsibility educators must take on to make sure that these children are getting the support and help they need. 
Growth mindset centers around the fact that if a teacher can guide a student to set smart goals and keep them entertained and curious then they will grow much more because the student will consistently have the confidence and motivation one needs for high achievement.
Image courtesy of Erik Youngman. Visit Erik Youngman's Twitter page feed for more growth mindset and educational posts: @Erik_Youngman
How Growth Mindset and SAMR Model Fit Together for Effective Technology Integration
Erik tells us how he used the SAMR model as a framework for grading homework, and growth mindset to specify effective and ineffective practices. This way he is able to weed out the lessons and activities that were unnecessary.
With these two tasks working together Erik is able to continue to power reflection and redefining change in his teaching methods. These models are designed to help teachers fit technology into learning. Erik states that these models, "can also guide conceptualization to help bring growth mindset characteristics on a continuum." 
The SAMR model is not only helpful for the teacher to learn how to use new technology but also for students to slowly understand how the technology works. With a growth mindset in place, students will have the drive to want to learn more about technology. Technology integration can be a slow process for many people but going at a pace that is the best fit for your classroom while also striving for improvement is key for effective technology integration. 
Listen to our full conversation with Dr. Erik Youngman
On this episode of Tackling Tech Podcast, Brett McGrath speaks to Dr. Erik Youngman, the Director of Curriculum, Instruction, and Assessment for the Libertyville School District in Chicago. Erik is an advocate for remote learning and an expert in the growth mindset. His book, "12 Characteristics of Deliberate Homework," will be available on May 6.
Start teaching confidently with Dyknow for free!
In addition to web browser updates and bug fixes, Dyknow released several major product updates, new features and enhancements. Check out Dyknow's 2021 Year in Review!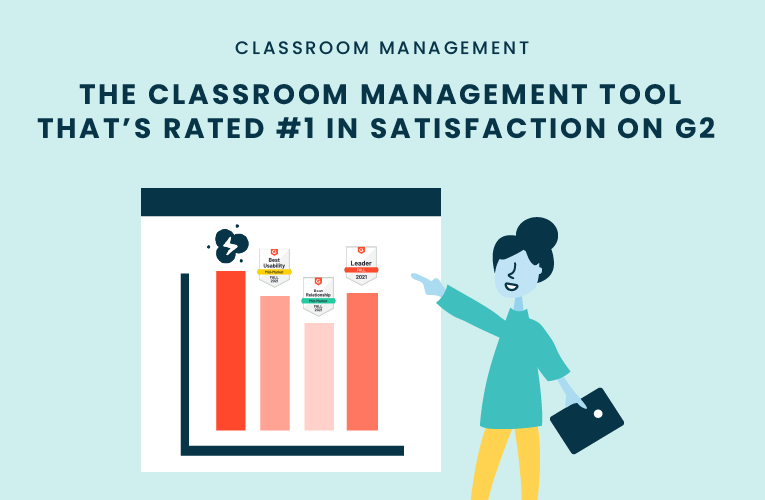 K-12 Administrators across the world trust G2 as the #1 platform to find, research, and choose EdTech tools that solve the most pressing problems their teachers are experiencing. In G2's Fall 2021 Reports, Dyknow was once again rated #1 in overall Satisfaction out of...
On this episode of Tackling Tech, Tierra Leustig interviews Scott Bayer about being an anti-racist teacher, diversifying reading lists, creating inclusive learning environments, and leveraging ed-tech in non-technical ELA classrooms. Scott Bayer is a High School...