The recent transition to a distance learning environment came at a time when there was little time for schools to plan and prepare to be successful in the new teaching environment. However, some districts anticipated that a need for the distance learning environment was approaching and were able to take some measures to be on offense when that time came.
Recently we sat down with Matthew Ketchum and Scott Nunes to talk about how their district anticipated and prepared for the distance learning environment. Matthew and Scott both work at Modesto City Schools in the central valley of California, Matthew in the role of a Tech Coach and Scott in the role of a Teacher. Together they host the TNT EdTech Podcast where they discuss all things EdTech from their individual role perspectives.
Modesto City Schools was more prepared for the distance learning environment than most districts, which is a testament to their planning, phased rollout and training. Matthew and Scott joined us to talk about how they prepared for this and what it looks like in practice.
Learning environment prior to distance learning
Modesto City Schools is a large district in California with over 30,000 students in 22 elementary schools, 4 middle schools, and 7 high schools. Matthew and Scott explained that prior to distance learning their district was already very comprehensive when it came to technology.
In grades 7-12, all students have had 1:1 devices for the past 3 years and used digital textbooks and the district LMS (Schoology) for learning on a daily basis. Because of this, both upper school students and teachers were very technologically capable prior to the distance learning environment. The lower grades were a bit of a different story. The elementary curriculum used a few online textbooks, but students would only occasionally use device carts and Modesto elementary teachers were not as used to using devices and technology tools for instruction. 
So, most teachers in middle and high school were comfortable teaching with technology prior to distance learning, but elementary teachers would need more training and guidance. Matthew and Scott also identified that in addition to getting teachers up to speed to be effective with distance learning, they would also have to make sure that students and parents felt prepared for this new distance learning environment. 
Preparing for a distance learning environment
Early in March, as COVID-19 became more relevant in the United States, Modesto staff began talking about the possibilities of school closures on a county level and what would need to be in place to make a distance learning environment possible. 
Matthew Ketchum explained that district-level teams and Professional Development teams broke out into different groups to brainstorm ideas to make this possible. It was decided that school would close on a Thursday in March. Matthew walked through what the district-wide plan looked like leading up to that Thursday and in the weeks that followed.
Phase 1: Building a place for distance learning
In the 3 days leading up to Modesto schools being closed, Matthew explained that their technology team put the majority of their time and resources into creating a website to support the new distance learning environment. The website consisted of resources for parents and students to get up to speed with distance learning, and would serve as the place for all things related to the distance learning environment moving forward. 
Phase 2: Creating distance learning resources
Now that they had built a website where all distance learning resources would live, the Modesto team began to create resources for teachers, parents, and students to adjust to the distance learning environment. These resources consisted of tutorials, webinars, self-paced videos, and training modules for teachers. The Modesto technology team created these resources during their Spring Break period so that they would be readily available once students and teachers were back. 
Phase 3: Helping teachers adjust to a distance learning environment
Once a distance learning website and corresponding resources were in place, it was time to start helping and training teachers to be successful during distance learning. Matthew explained how Modesto's technology team conducted teacher training, training webinars, and modules for teachers to prepare for distance learning. These trainings were very successful, as they ended up hosting 100 webinars and having over 4,000 teachers engaged with the training material. 
Phase 4: Providing resources for parents and students
The fourth and final phase of preparing for this remote learning environment was to push out resources and training materials to parents and students. Whether this consisted of instructions for logging into necessary sites, guidelines for safety using technology, or best practices for distance learning, helping parents and students transition was an integral part of the preparation for a distance learning environment. 
Resuming instruction in a distance learning environment
Once Modesto City Schools had gone through the phases to help teachers, students, and parents adjust to a distance learning environment, they were ready to resume instruction and introduce new material. Scott Nunes shared that this is the first week they have been introducing new content, and their preparation has made this a success so far.
He explained that across the district, they reported 80% of students engaging in distance learning in the first week, and of Scott's roughly 175 students, only 6 did not show up for virtual class. Scott explained that at the higher grade levels, it is business as usual. "Students are still logging in to our LMS, have the curriculum, and conduct instruction there, the only difference is that this is not being done in person." Office hours, LMS, email, remind, and text are all tools that they are using to fill the gap so that students can communicate with teachers effectively and frequently.
Listen to our full conversation with Matthew Ketchum and Scott Nunes
On this episode of Tackling Tech Podcast, powered by Dyknow, Brett McGrath interviews the hosts of TNT EdTech
Podcast, Scott, a teacher, and Matthew, a tech coach. The Modesto City School District was exceptionally well prepared for the quick transition to remote learning. The three discuss the value of distance learning and the rise of meaningful and purposeful tech tools.
Start teaching confidently with Dyknow for free!
In addition to web browser updates and bug fixes, Dyknow released several major product updates, new features and enhancements. Check out Dyknow's 2021 Year in Review!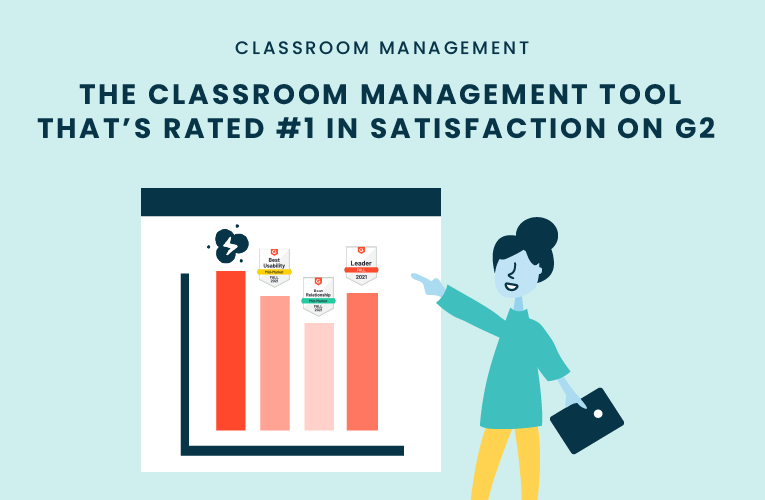 K-12 Administrators across the world trust G2 as the #1 platform to find, research, and choose EdTech tools that solve the most pressing problems their teachers are experiencing. In G2's Fall 2021 Reports, Dyknow was once again rated #1 in overall Satisfaction out of...
On this episode of Tackling Tech, Tierra Leustig interviews Scott Bayer about being an anti-racist teacher, diversifying reading lists, creating inclusive learning environments, and leveraging ed-tech in non-technical ELA classrooms. Scott Bayer is a High School...