With the uncertainty of what next semester will bring, many schools are considering a new learning style that has completely changed K-12 classrooms, blended learning. Blended learning intertwines the traditional face-to-face teaching style with the use of technological devices and tools in the classroom. With the introduction of technology into the classroom, many fear the challenges of student engagement with blended learning.
Just as teachers worried this past spring semester how to keep students engaged during distance learning, many teachers fear the same lack of engagement when introducing blended learning into the classroom. While having conversations with Teachers, Tech Coaches, and Administrators in the K-12 education space, we discovered that many educators fear technology integration into the classroom because of the distractions it may cause.
That is where our classroom management software comes in as a solution to defeat distractions and increase student engagement in the blended learning classroom. Dyknow is a student device monitoring software that allows teachers to passively or actively monitor student devices, increasing teachers' confidence that distractions are limited in the classroom. Using Dyknow's classroom management software allows teachers to teach confidently in the classroom while increasing student engagement with blended learning.
Limit Distractions for Better Student Engagement with Blended Learning
There are many benefits that come along with blended learning, but we also understand the challenge of student engagement with blended learning. 
Dyknow's device monitoring software has become loved and trusted by educators across the country as it offers a solution for technology distractions during class time.
Dyknow gives teachers the ability to set up blocking plans in their classrooms – whether remote or not – to ensure that students are using only the appropriate tools during the lesson. Furthermore, Dyknow allows teachers to engage with their students during blended learning classes. By sending messages, conducting polls, and asking questions teachers can maintain a connection with their students' progress while they work on their devices. 
We can talk all day about how Dyknow empowers students and teachers in the classroom, but it would probably be more impactful to hear what our customers have to say about using Dyknow in their classrooms. Here is what our customers say about using Dyknow to limit distractions and increase student engagement with blended learning and other learning environments:
Tips on Using Dyknow to Increase Student Engagement with Blended Learning
In order to effectively use classroom management software in your classroom, you must first know how to use it. Here are some of our tips for using our own software, Dyknow, to increase student engagement in your classroom while incorporating blended learning.
Apply a blocking plan: Although this feature may be students' least favorite, we find it is most appreciated by teachers. Before beginning your lesson for the day, decide which specific websites or tools you want to allow your students to have access to, or block specific websites that you do not want your students on during that class period. With only access to websites and tools specific to that lesson, students will stay more engaged in the lesson with less distractions.
Send individual messages: If you notice a student that is struggling or off task, simply send them a message with a reminder of the task at hand. This message is a discreet way to get your student back on track without having to call them out in front of the whole class.
Push out polls: Sending out polls on your students' devices allows you to monitor students' progress, but it also is an easy way to get students involved in the lesson. This interactive activity will be sure to keep students engaged in the curriculum through their device.
Want to Learn More about Increasing Student Engagement with Blended Learning?
We understand that educators have a lot on their plate, that is why at Dyknow we strive to create content on a daily basis that is centered around what is happening currently in K-12 education, like the implementation of blended learning.  
To learn even more about increasing student engagement with blended learning, listen to this Dyknow podcast centered around embracing blended learning in your classroom.
Start teaching confidently with Dyknow for free!
In addition to web browser updates and bug fixes, Dyknow released several major product updates, new features and enhancements. Check out Dyknow's 2021 Year in Review!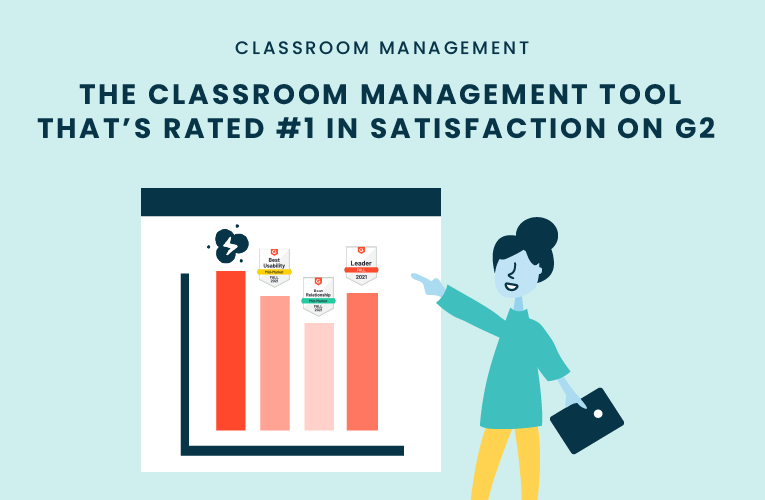 K-12 Administrators across the world trust G2 as the #1 platform to find, research, and choose EdTech tools that solve the most pressing problems their teachers are experiencing. In G2's Fall 2021 Reports, Dyknow was once again rated #1 in overall Satisfaction out of...
On this episode of Tackling Tech, Tierra Leustig interviews Scott Bayer about being an anti-racist teacher, diversifying reading lists, creating inclusive learning environments, and leveraging ed-tech in non-technical ELA classrooms. Scott Bayer is a High School...