Technology has taken over the education world during the age of COVID-19. Teachers who were once apprehensive of technology adoption were forced into what was an uncomfortable situation for them, many of whom are now thriving. Teacher technology adoption is becoming increasingly popular and as teachers adapt to this new way of learning, increased adoption creates many challenges for teachers that must be overcome. In a recent conversation with Dr. Sean Coffron, we discussed some tactics to overcome teacher technology adoption during this time.
How to Overcome Teacher Technology Adoption Challenges
Educators are all at different levels when it comes to technological competency. For those who have had previous experience using technology, the transition into a fully remote classroom may have been easier for those teachers with previous exposure. Teachers who are just entering the technology world may find themselves having to overcome many challenges throughout this process. Tech coaches play a crucial role in this transition to make sure that educators and students have all the resources and support they need to continue an effective education while using new technology.
Sean Coffron suggests evaluating teachers' level of technological knowledge by using the clinical approach. The clinical approach is divided into two categories, someone's interest in technology and someone's proficiency in technology. Sean states that educators will fall on either side or somewhere in the middle. After evaluating teachers by using each of these metrics, Sean suggests using the SAMR Model to understand if they are using technology to substitute, analog, adjust, adapt, augment instruction, and modify scaffolding within their classrooms.
Evaluating teachers can help tech coaches and administrators to understand where extra support is needed during the technology adoption period. Sean saw a huge increase in eagerness to participate in adopting more technology into classrooms with the help of tech coaches. Teachers began to realize that technology was not as daunting as they once thought. Overcoming these challenges is a group effort that involves practice, knowledge, and support throughout the school. Teachers are unable to fully utilize technology unless they have the resources to understand it. 
As teacher technology adoption increases, challenges will arise. Administrators, tech coaches, and teachers all have to band together to make this transition as smooth as possible for the school as a whole so that each and every student gets the same level of education. Now is a great time for educators to put time into professional development and find out how they can learn more about how to effectively use technology in their classroom.
Listen to the full conversation with Dr. Sean Coffron on our Tackling Tech Podcast!
On this episode of Tackling Tech Podcast, powered by Dyknow, Brett McGrath invites back Sean Coffron, Instructional Technology Training Specialist, back to talk about digital citizenship, classroom management, and closing the digital divide. Sean shares his predictions about the upcoming school year and the future of digital education.
Start teaching confidently with Dyknow for free!
In addition to web browser updates and bug fixes, Dyknow released several major product updates, new features and enhancements. Check out Dyknow's 2021 Year in Review!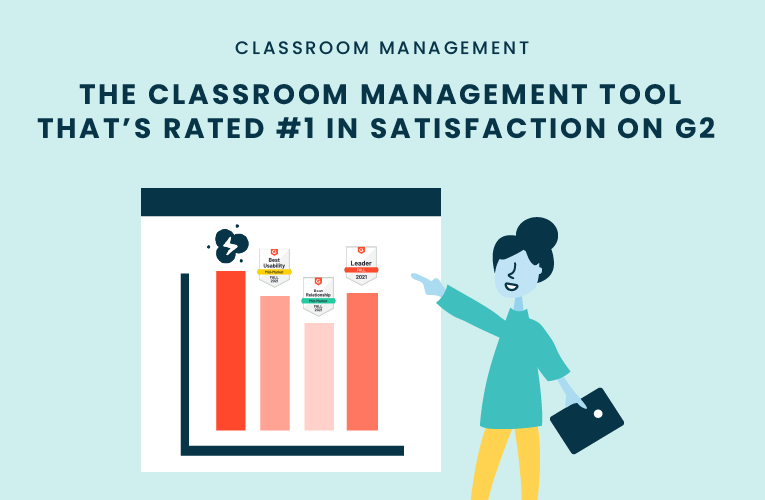 K-12 Administrators across the world trust G2 as the #1 platform to find, research, and choose EdTech tools that solve the most pressing problems their teachers are experiencing. In G2's Fall 2021 Reports, Dyknow was once again rated #1 in overall Satisfaction out of...
On this episode of Tackling Tech, Tierra Leustig interviews Scott Bayer about being an anti-racist teacher, diversifying reading lists, creating inclusive learning environments, and leveraging ed-tech in non-technical ELA classrooms. Scott Bayer is a High School...