Instructional Technology Coaches are crucial to the implementation, development and success of educational technologies in K12 Classrooms. Despite their importance, there is a lack of understanding around the role, what they do, and why they are so important.
According to a report from Front Row Education, "more than 50% of teachers report having a one-to-one student device ratio in their classrooms, while more than 75% of teachers report using technology daily with their students." Technology is changing K12 education and creating opportunities for teachers to teach more effectively using technology.  This growing technology trend is not possible without the role of Instructional Technology Coaches.
Instructional Technology Coach Role
Instructional Technology Coaches are critical to ensuring that technology K12 classrooms is both comprehensive for teachers to use, and that first and foremost, the use of technology aligns with overall learning goals of both the classroom and larger K12 institution.
Instructional Technology Coaches are critical in every step of implementing technology in the K12 classroom. By bridging the gap between teachers and administrators, Instructional Technology Coaches aim to understand educators' goals, which technologies align with these goals, and then work to translate these technological needs to district admins.
Instructional Technology Coaches work hands-on with teachers to provide Professional Development opportunities to ensure that teachers understand how to most effectively use technologies in their K12 classrooms. Coaches also work hands-on with students to ensure that 1:1 student devices are being used properly.
Digital Promise
breaks down three tactics that Instructional Technology Coaches can use to better serve teacher goals:
3 Ways Instructional Technology Coaches Can Better Serve Teachers
Learn about technology, teachers and areas of growth to build a strong foundation for better serving teachers with content and learning models. One resource for information on new edtech trends is by attending conferences like ISTE and CoSN!
Lead your school in using technology. This is done through developing PD sessions that prepare teachers for technology integration in K12 classrooms.
Teach technology in a way that meets teachers' learning goals. This is a combination of helping teachers to understand how to effectively use technology along with supporting them in using technology for various learning activities.
Instructional Technology Coaches are one of the most important roles in the development of K12 classrooms, and Dyknow is committed to highlighting the Instructional Technology Coach role importance. Keep an eye out for more posts about Instructional Technology Coaches in K12 classrooms!
There's more where that came from! Want helpful edtech resources hitting your inbox?
In addition to web browser updates and bug fixes, Dyknow released several major product updates, new features and enhancements. Check out Dyknow's 2021 Year in Review!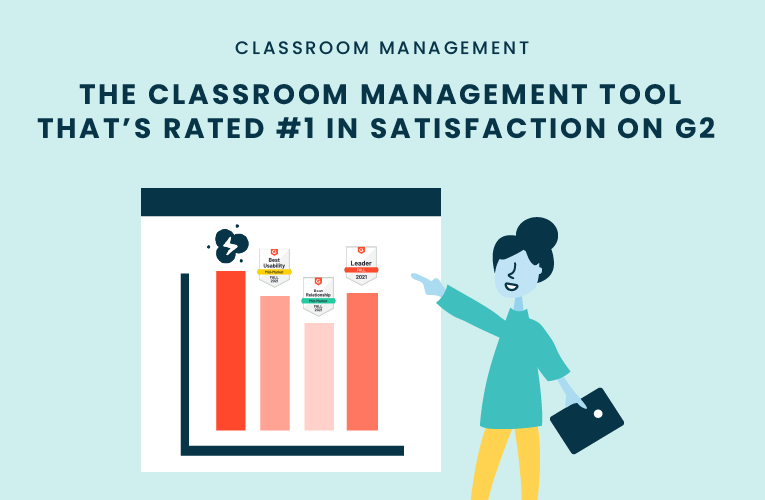 K-12 Administrators across the world trust G2 as the #1 platform to find, research, and choose EdTech tools that solve the most pressing problems their teachers are experiencing. In G2's Fall 2021 Reports, Dyknow was once again rated #1 in overall Satisfaction out of...
On this episode of Tackling Tech, Tierra Leustig interviews Scott Bayer about being an anti-racist teacher, diversifying reading lists, creating inclusive learning environments, and leveraging ed-tech in non-technical ELA classrooms. Scott Bayer is a High School...