Technology Coaches are at the center of professional development in K-12 education. Tech Coaches are the ones responsible for leading training and instruction for teachers throughout the school year and online professional development during the Summer months to ensure teachers feel confident and competent using technology for instruction in the classroom. In order to make PD for teachers most valuable, Tech Coaches also need to go through their own professional development activities to ensure their coaching will be effective.
Professional development for Technology Coaches can take many forms, from training sessions and presentations conducted by district technology leaders to attending statewide PD events, and online professional development opportunities that can be completed from anywhere.
Professional development can look different for many schools and districts.
Larger districts typically utilize a team of Tech Coaches to serve multiple buildings. Professional development for these teams is most often conducted by district technology leaders. Chuck Holland, Director of Instructional Technology at Richland School District Two, shares how he conducts in-person and online professional development for his large team of Tech Coaches:
"We work with our technology coaches twice a month to work with them on coaching, offering professional development and then developing their skills and doing the things that they need to do to grow and we support them in that way."
However, not all districts can conduct frequent, in-person professional development. That's where online professional development comes in. Due to the different seasons of K-12 education and unexpected events that arise, online professional development opportunities have never been more important for Technology Coaches and K-12 educators.
Benefits of Online Professional Development
Flexibility to complete training sessions and learn on your own time. Although in-person PD is critical to Tech Coaching success, it can be hard to fit it into busy school days and after school hours that are already consumed with grading, preparation, and much deserved personal time. Online professional development allows Tech Coaches to complete PD whenever best fits their schedule and typically enables them to also revisit content that might get brushed over during an in-person event.
Less expensive – and occasionally free – so there is no need to get approval for funding from your school or district. Attending large conferences or bringing in outside resources to conduct PD is highly effective, however, can eat up a school's PD budget quickly. Online PD requires no travel expenses or outsources expenses, which is highly appealing to most K-12 technology teams with already limited budgets.
Resources that are accessible for a longer period of time. Because these sessions are conducted online, the resources used to conduct them are often recorded and shared after the fact, so you have access to a stack of content to refer to for PD use throughout the year or semester.
Online Professional Development Resouces
Technology Coaching Podcasts: With many thought leaders in EdTech and Technology Coaching, there are numerous podcasts that exist as a resource for online professional development. Whether the episodes focus on tactical skills, specific instructional activities, or simply sharing the stories of other coaches, learning from other Tech Coaches in this capacity can be one of the most beneficial forms of PD outside of school walls.
Online training sessions and conferences: Although in-person conferences are one of the best places for professional development, there are also online conferences and training sessions that can be very beneficial and informative to learn from. We've even put together our own Technology Coaching Conference here at Dyknow, because we believe that this is one of the most effective forms of online professional development for technology coaches. 
Webinars: Online conferences can be long and a big commitment depending on how much time you have to dedicate to Professional Development in a day. Webinars are a grate alternative that are equally as informative and useful in the long run. Oftentimes these webinars will be hosted by companies to dive deeper into their tools, or facilitate educators sharing their strategies and stories to help you gain insight and skill on new topics.
Technology Coaching and EdTech Blogs: Who doesn't love reading a good blog? No matter what topic you are interested in, blogs are a great form of online professional development, because you can find an answer to just about any question in a blog post. Blogs are a form of PD that won't typically qualify for district-level PD credit, but they are a great way to conduct online research and personal professional development to help you stay up-to-date on all things Technology Coaching. 
Some of our favorites: Dyknow's EdTech Blog, ClassTechTips EdTech Blog
YouTube: We talked about online conferences and webinars, but YouTube in general is a wealth of information with videos on just about any Tech Coaching topic or EdTech topic. Many teachers and Tech Coaches have taken to YouTube to create videos showcasing how they successfully do what they do best to share their expertise with you. At Dyknow, we've been committed to sharing stories from educators everywhere to help others learn from their success and failure, and we consistently put these on our YouTube channel in short videos to help you stay informed.
Start teaching confidently with Dyknow for free!
In addition to web browser updates and bug fixes, Dyknow released several major product updates, new features and enhancements. Check out Dyknow's 2021 Year in Review!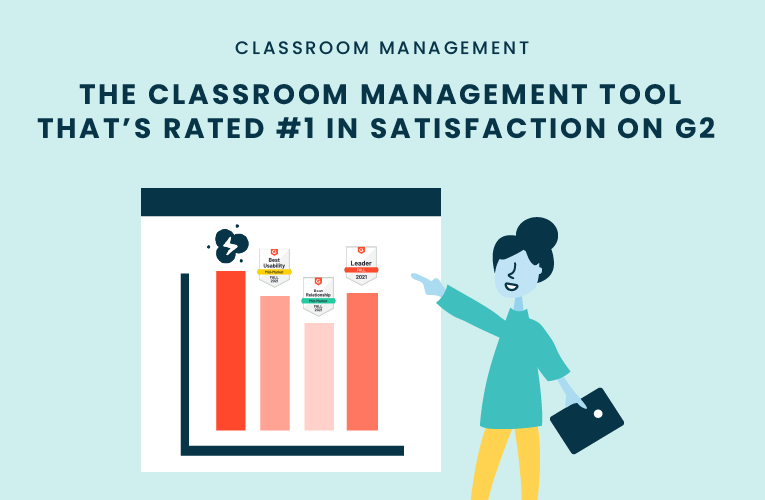 K-12 Administrators across the world trust G2 as the #1 platform to find, research, and choose EdTech tools that solve the most pressing problems their teachers are experiencing. In G2's Fall 2021 Reports, Dyknow was once again rated #1 in overall Satisfaction out of...
On this episode of Tackling Tech, Tierra Leustig interviews Scott Bayer about being an anti-racist teacher, diversifying reading lists, creating inclusive learning environments, and leveraging ed-tech in non-technical ELA classrooms. Scott Bayer is a High School...