The adoption of technology in classrooms has led to the rise of multitasking by students. Educators like Stephen Cerruti of e3 Civic High in San Diego, CA are not only tasked with creating a productive classroom with emerging technology, but also making sure students remain focused on the task at hand. We asked Stephen to share his thoughts on student multitasking and how current technology can help teach productive learning habits for students. 
Stephen Cerruti's association with e3 Civic High began with his connection to The League of Amazing Programmers where he remains a volunteer teacher for Java programming. He also enjoys teaching classes for UCSD Extention and Sally Ride Science Junior Academy. Mr. Cerruti brings 30 years of experience in scientific and engineering software development to the teaching of math. Through the use of programming and real-world experience, he hopes to encourage the pursuit of STEM careers and make math more meaningful for all of e3's scholars.
Mr. Cerruti is married and has two sons attending high school in North County. He comes from a family of teachers and his wife taught math for more than 15 years. It was a given that he would take up the family business and he is excited to have found e3, an amazing institution with incredible people, to make that happen.
Here's how Stephen is defeating classroom distractions at e3 Civic High:
"In both my role as a Learning Facilitator at e3 Civic High and as a parent of high school students I recognize the importance of being proactive managing digital distractions in the studio. Because much of the content I cover requires the use of computers I face situations of distraction daily. A scholar will insist they can listen to music and complete their work. In my experience, they can't. Typically if you watch these scholars on Dyknow you will see them spend more time managing a playlist than actually working. But it has also been my experience that you can't convince them of this. 
Personally, I often listen to music while working. But if you ask me what was playing when I complete the task I would be hard pressed to name the artists much less the tracks. I find this to be especially true when I am performing a mentally strenuous task like programming. In these cases, I am using the music to limit outside distractions. 
We are faced with two problems. First, how can we convince the scholars that they aren't able to multitask? Second, how can we know when headphones and music are helping or hurting scholar performance?
In the article The Myth of Multitasking, Nancy K. Napier lays out a challenge for our multitaskers she learned from Potential Project. The premise of the challenge is that you time yourself performing two tasks sequentially and then you time yourself performing two tasks simultaneously. Neuroscience tells us the time it takes to stop one task and then start another is significant. In computer science, we have a term for this process, context switching. Context switching is often a major source of performance issues for computers with insufficient memory. 
We can see that there are may be benefits to some scholars being able to block out background noise and we can foresee that this may be useful for them in the future in a noisy college dorm or open plan work space. By having scholars set performance goals and measuring their progress with headphones and without, we can help them make good choices and form good study habits. 
At the end of the day, our focus should be to train the scholars to avoid digital distractions and in doing so prepare them for college and career."
Want to defeat distractions like Stephen Cerruti?
In addition to web browser updates and bug fixes, Dyknow released several major product updates, new features and enhancements. Check out Dyknow's 2021 Year in Review!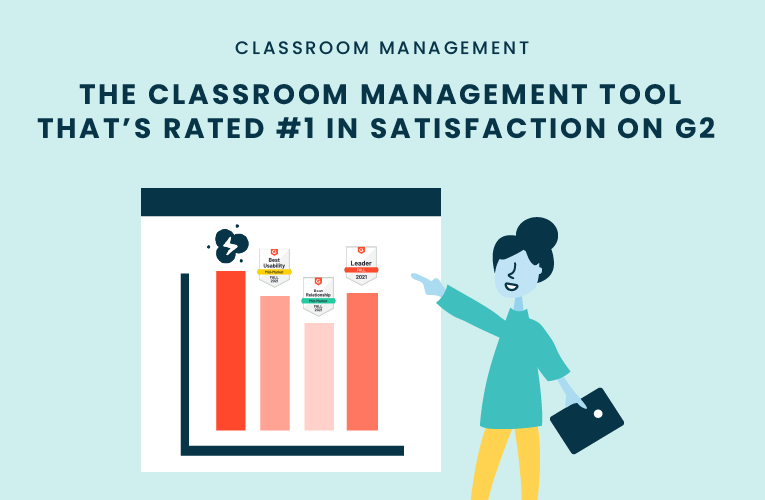 K-12 Administrators across the world trust G2 as the #1 platform to find, research, and choose EdTech tools that solve the most pressing problems their teachers are experiencing. In G2's Fall 2021 Reports, Dyknow was once again rated #1 in overall Satisfaction out of...
On this episode of Tackling Tech, Tierra Leustig interviews Scott Bayer about being an anti-racist teacher, diversifying reading lists, creating inclusive learning environments, and leveraging ed-tech in non-technical ELA classrooms. Scott Bayer is a High School...