As an EdTech partner to thousands of educators, we have the resources to help guide your school's student-device program in the right direction.
Join us for our first webinar, From Teacher to Tech Coach: How to Strengthen Your Schools Student Device Program on Wednesday, January 23 @12:30 PM ET, to learn how schools like yours create, grow, and improve the instruction and integration of technology in classrooms
What You'll Learn…
How to create and grow a sustainable 1:1 student device program
How to build a helpful and accepting digital culture among teachers
Which outside edtech resources help students and teachers embrace technology in a positive way
Jace Stewart
Technology Coordinator, Wawasee Community Schools
Jace is a lifelong learner with a background in Special Education, Elementary Education as a 5th-grade teacher, and now serves as a Technology Coordinator at a middle school after obtaining a Master's Degree in Educational Technology. He is passionate about keeping kids on track by guiding and facilitating their educational journey.
Rachel Green
Demand Generation Manager, Dyknow
As the Demand Generation Manager for DyKnow, Rachel constantly aims to get the right message in front of the right audience to inspire and encourage action. With years of marketing experience in the K12 tech space, Rachel understands the importance of highlighting the educator's voice. Today, Rachel, a member of DyKnow's marketing team, helps educators make informed decisions on how to optimize student-device programs in their classrooms.
Learn How To Strengthen Your Schools Student Device Program
In addition to web browser updates and bug fixes, Dyknow released several major product updates, new features and enhancements. Check out Dyknow's 2021 Year in Review!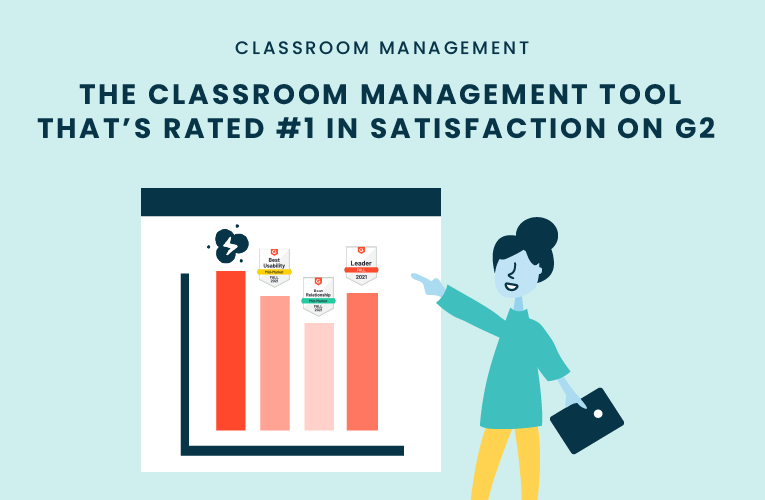 K-12 Administrators across the world trust G2 as the #1 platform to find, research, and choose EdTech tools that solve the most pressing problems their teachers are experiencing. In G2's Fall 2021 Reports, Dyknow was once again rated #1 in overall Satisfaction out of...
On this episode of Tackling Tech, Tierra Leustig interviews Scott Bayer about being an anti-racist teacher, diversifying reading lists, creating inclusive learning environments, and leveraging ed-tech in non-technical ELA classrooms. Scott Bayer is a High School...