The circumstances of COVID-19 have forced schools into an unknown territory of technology that most teachers never intended to venture into. Remote learning is arguably one of the best times for educators to be experimenting with new technology tools that they are not used to since there is no 'right way' to teach remotely. In a recent conversation with Rachelle Dene Poth, Spanish and STEAM Teacher; President of the ISTE Teacher Network; and Author, she shared how technology has shaped the remote learning environment.
The Good, Bad, and Ugly
With anything, there is always a good side and a bad side, and sometimes an even worse side. Rachelle shared that when it comes to technology, you can have the newest and most expensive technology tools, but if the technology is not being used correctly, and is not enhancing student learning, then this technology becomes a waste of time and money. 
The great thing about technology these days is that the options are endless. The ability to find what you need and the resources to learn how to use it is incredibly easy with social media platforms like YouTube.
For educators who have a hard time integrating technology into their classroom lessons, this may sound very daunting. Transitioning to technology during remote learning could be an even more overwhelming experience than on just any regular school day. Not only can it be overwhelming for the teacher, but also for the students and parents at home learning how to use these new tools correctly and adapting to a new learning setting. 
On the flip side, you don't have to use every piece of technology out there. You can find one or two tools that fit all of your needs, making technology more manageable. Rachelle emphasized that thinking about how these technologies will translate back to the classroom and looking towards the future after remote learning is critical to successful instruction following this time. 
Tech Tools that are Working
Rachelle shared some of her favorite technology tools that she has used in her classroom to help instruction during remote learning.
How will Technology Fit in the Future?
In the future, Rachelle hopes that there will be a surge in the need for teachers to learn and adapt to technology on their own. Having access to resources for research and implementation at your school could greatly impact this outcome. Rachelle also explains how keeping in mind that not every student, teacher, or parent has the same access to readily available resources for lessons is so important. 
To provide the best education possible for your students you, as an educator, have to be aware of the circumstances of your community. Your job is to make sure you have conversations with your community to find out what worked, what didn't work and why, what did you learn, and how we can use some of the same tools to provide opportunities for our students and educators in the classroom. Communication and experimentation during unexpected school closures are incredibly significant in the preparation of future closures. 
Listen to the full conversation with Rachelle Dene Poth on our Tackling Tech Podcast!
On this episode of Tackling Tech Podcast, Brett McGrath speaks to Rachelle Dene Poth, a Spanish and STEAM teacher in PA who is also an attorney with a Master's Degree in Instructional Technology in addition to being an author, podcaster, and blogger. She shares the changes she's observed in the rapid transition to online learning. Rachelle encourages teachers to take risks and embrace digital tools because this unfortunate situation can be an opportunity for innovation in education.
Start teaching confidently with Dyknow for free!
In addition to web browser updates and bug fixes, Dyknow released several major product updates, new features and enhancements. Check out Dyknow's 2021 Year in Review!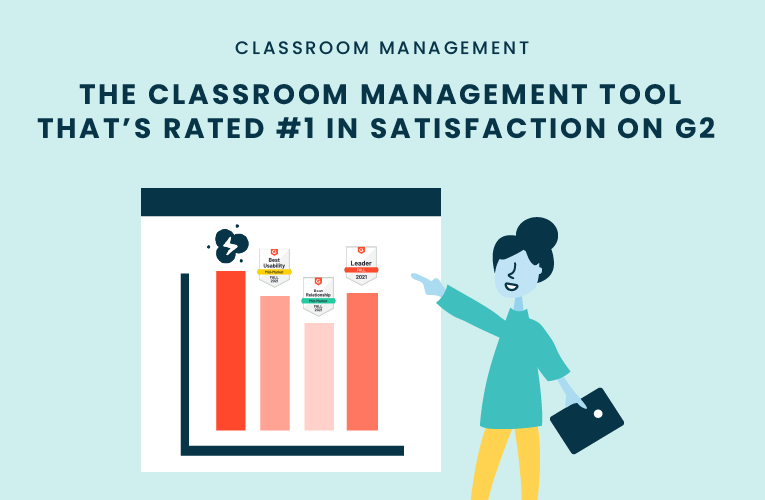 K-12 Administrators across the world trust G2 as the #1 platform to find, research, and choose EdTech tools that solve the most pressing problems their teachers are experiencing. In G2's Fall 2021 Reports, Dyknow was once again rated #1 in overall Satisfaction out of...
On this episode of Tackling Tech, Tierra Leustig interviews Scott Bayer about being an anti-racist teacher, diversifying reading lists, creating inclusive learning environments, and leveraging ed-tech in non-technical ELA classrooms. Scott Bayer is a High School...