As technology integration in K-12 classrooms increases, it is critical to promote and teach digital citizenship to students on a daily basis so that students become safe, responsible, and effective digital leaders. Since a majority of the time that students spend on the internet is during class time, good digital citizenship should first and foremost be taught by educators in the classroom, and encourage students to continue these positive online habits outside of the classroom in their daily lives. To better understand what digital citizenship is, how educators can promote it with technology integration, and what technology tools help educators teach digital citizenship, we partnered with Chuck Holland, Director of Instructional Technology at Richland District Two, for our December digital citizenship webinar. 
What we learned in our digital citizenship webinar…
What digital citizenship really means in K-12 integrated classrooms.
How to encourage digital citizenship in the classroom on a daily basis.
How Dyknow can be a tool to help support digital citizenship lessons in the classroom. 
How to move students from good digital citizens to digital leaders.
Have thoughts on the conversation during our digital citizenship webinar with Chuck Holland? Tweet us @dyknow to share how you are promoting digital citizenship in your school or district! We hope you learned a lot from this webinar… keep an eye out for the next one!
Promote Digital Citizenship in your classrooms!
In addition to web browser updates and bug fixes, Dyknow released several major product updates, new features and enhancements. Check out Dyknow's 2021 Year in Review!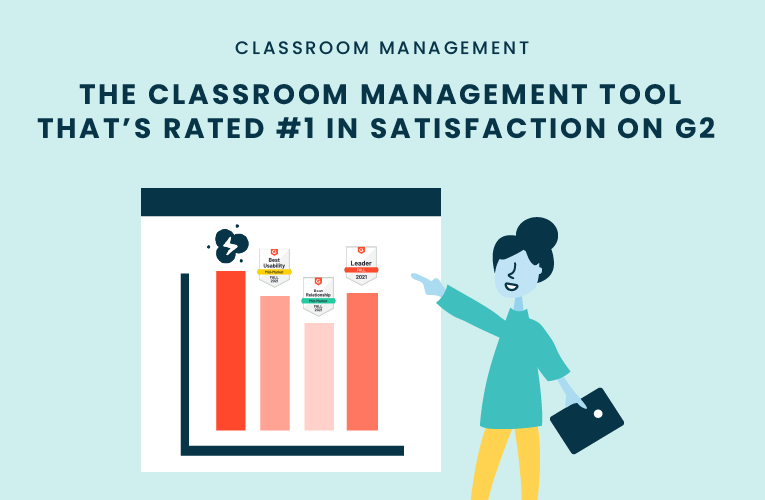 K-12 Administrators across the world trust G2 as the #1 platform to find, research, and choose EdTech tools that solve the most pressing problems their teachers are experiencing. In G2's Fall 2021 Reports, Dyknow was once again rated #1 in overall Satisfaction out of...
On this episode of Tackling Tech, Tierra Leustig interviews Scott Bayer about being an anti-racist teacher, diversifying reading lists, creating inclusive learning environments, and leveraging ed-tech in non-technical ELA classrooms. Scott Bayer is a High School...