Challenges with student engagement during remote and hybrid learning have been a frequent topic of conversation amongst K-12 educators. Since the emergency motion to move many schools online due to COVID-19, educators have been working vigorously to master online learning. Many educators have turned to social media to discuss their challenges, wins, and defeats while experimenting with new technology and instructional strategies. Katie Bond, Digital Learning Specialist, recently had a conversation with us about how student engagement has changed over the last eight months.
Conversations about Student Engagement during Distance Learning 
The conversations about student engagement over the last eight months have shifted. A conversation that used to be about what tools to use to engage students has become a conversation about how to utilize these tools to make learning engaging for students from afar. 
Katie explained how she is concerned that many teachers who are new to using technology are not adapting to this new and different dynamic of the classroom. She shared, "a lot of teachers are starting out by substituting or replacing what they would have used in a more traditional setting with technology and if you are just replacing things, that is not engaging for students." 
The key to succeeding with engagement is to use what you already know and build on that knowledge. Once you are able to figure out how to make the most out of what you have you are able to start asking crucial questions. 
Katie explained that after the first couple of months of conversations, teachers and tech coaches began to feel more comfortable with the structure of their instruction and began to ask frequent meaningful questions:
"How can I use technology to increase student engagement" 
"How can I utilize these tools to enhance learning and comprehension?"
"What are the next steps"
These are the kinds of questions educators need to be asking to challenge the curriculum and their students' knowledge. In times where educators don't have much to lose by experimenting and taking risks, it is imperative that teachers create excitement around professional development, new technology, and growth.
What tactics for Student Engagement really work?
Katie describes how the teachers that are thriving during distance and hybrid learning are the ones who are working and collaborating with their students. Teachers who are giving up their traditional control of the classroom and letting students feel a sense of freedom while learning can give students the incentive they need to find those interests and strengths within the educational world. Katie stated, "It's hard to give up this control as a teacher, and it can be harder to gauge where they are until you have checkpoints built into the lessons." 
Finding the right technology tool is not the most important piece when it comes to student engagement. Katie explained that the most important piece is to start by thinking about learning first. If an educator can figure out how to incorporate the tool into the learning to enhance the lesson or activity, then student engagement should follow. The teachers who are thriving the most right now are the ones who are going out of their comfort zone and being creative. Sometimes for students, it's not about the quality of the lesson but the support and effort they feel from their teachers that can bring them to love learning the most. 
Katie describes how great it is to watch her colleagues grow and master these new tools and instructional styles. Teachers everywhere are showing off their talents through their devotion to student learning.
Listen to the full conversation with Katie Bond on our Tackling Tech Podcast!
On this episode of Tackling Tech Podcast, powered by Dyknow, Brett McGrath speaks with Katie Bond, the Digital Learning Specialist for Martin County Schools. Katie explains how her district is simultaneously teaching classes with some students in-person and some students remote. Katie advises that teachers let go of some control during these challenging times and give their students more of a voice and choice.
Start teaching confidently with Dyknow for free!
In addition to web browser updates and bug fixes, Dyknow released several major product updates, new features and enhancements. Check out Dyknow's 2021 Year in Review!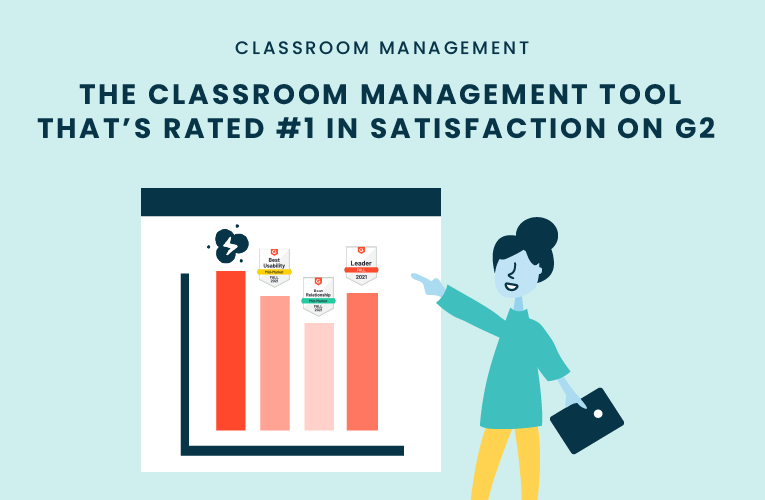 K-12 Administrators across the world trust G2 as the #1 platform to find, research, and choose EdTech tools that solve the most pressing problems their teachers are experiencing. In G2's Fall 2021 Reports, Dyknow was once again rated #1 in overall Satisfaction out of...
On this episode of Tackling Tech, Tierra Leustig interviews Scott Bayer about being an anti-racist teacher, diversifying reading lists, creating inclusive learning environments, and leveraging ed-tech in non-technical ELA classrooms. Scott Bayer is a High School...