Learning new, helpful, and applicable edtech practices is necessary in today's K12 education space. That's why we've teamed up with a former teacher and current instructional technology facilitator in our upcoming webinar.
What to Consider When Building a 1:1 Student Device Program
As an EdTech partner to thousands of educators, we have the resources to help guide your school's student-device program in the right direction.
Join us for our webinar, What to Consider When Building a 1:1 Student Device Program on Wednesday, April 24 @12:30 PM EDT, to learn how an education technologist built a 1:1 student device program from the ground up.
What You'll Learn…
How to design and implement a 1:1 student device program from the ground up
How to collaborate with and receive buy-in from all stakeholders
What to consider when selecting external edtech resources
Justin Wylie
Instructional Technology Facilitator, Durham Public Schools
After spending a decade teaching high school English in Michigan, Kentucky, Ohio, Tennessee, and North Carolina, Justin accepted a position at Neal Middle School in Durham, where he has spent the past two years building an unconventional 1:1 technology program from the ground up.
Rachel Green
Demand Generation Manager, Dyknow
As the Demand Generation Manager for DyKnow, Rachel constantly aims to get the right message in front of the right audience to inspire and encourage action. With years of marketing experience in the K12 tech space, Rachel understands the importance of highlighting the educator's voice. Today, Rachel, a member of DyKnow's marketing team, helps educators make informed decisions on how to optimize student-device programs in their classrooms.
Understanding all the components that go into building a 1:1 student device program from the ground up, can help you develop, deploy, manage, and optimize your device program for teacher and student success. We hope to see you at the event!
Join us to learn how to build a 1:1 student device program.
In addition to web browser updates and bug fixes, Dyknow released several major product updates, new features and enhancements. Check out Dyknow's 2021 Year in Review!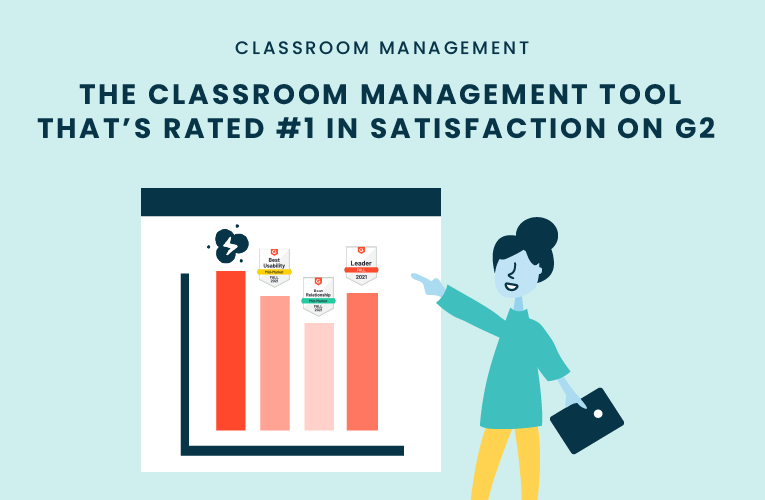 K-12 Administrators across the world trust G2 as the #1 platform to find, research, and choose EdTech tools that solve the most pressing problems their teachers are experiencing. In G2's Fall 2021 Reports, Dyknow was once again rated #1 in overall Satisfaction out of...
On this episode of Tackling Tech, Tierra Leustig interviews Scott Bayer about being an anti-racist teacher, diversifying reading lists, creating inclusive learning environments, and leveraging ed-tech in non-technical ELA classrooms. Scott Bayer is a High School...