Device Distractions are like a virus – they wreak havoc on students' attention, taking away from valuable class time, and make school-issued devices more like paperweights than instructional enhancements. 
As devices become more prevalent in K-12 classrooms teachers are reaping the benefits and disadvantages of technology. Devices were implemented as a way to help and support educators throughout remote and hybrid learning. Now that educators have become so comfortable with technology aiding instruction, they have brought technology back into the in-person classroom full time. As great as devices have become for educators, they have posed many threats to students and their productivity. 
The Impact of Device Distractions in the Classroom
Distractions have become a huge concern for educators while teaching remotely. With students being at home and in their own learning environments, keeping them on task virtually has become increasingly difficult for teachers. With the internet at their fingertips, students wander onto other sites during class time without teachers knowing and teachers have no way of bringing them back into focus. These distractions can alter the route of a student's growth within a classroom. 
Off-task behavior can affect students' overall performance in the classroom and create frustration for teachers who feel like they can't keep students engaged. The distractions that devices bring into the classroom – whether remote or in-person – pose a threat to teachers being able to effectively conduct class and use technology effectively. Devices are meant to help, not hurt teachers with instruction. So how do educators plan to defeat device distractions in their classrooms?
Educators are seeking out different tools and software that can help to monitor their students' activity on devices during class time. Dyknow is one source that provides real-time classroom device monitoring, site blocking, device impact measurement, and data like class history to analyze the device usages of students. The impact that tools like ours have made on teachers is much more than some would have imagined. Giving educators another set of eyes during class time to make sure that students are consistently participating and engaging in instruction while eliminating any outside distractions provided by devices.
Start teaching confidently with Dyknow for free!
In addition to web browser updates and bug fixes, Dyknow released several major product updates, new features and enhancements. Check out Dyknow's 2021 Year in Review!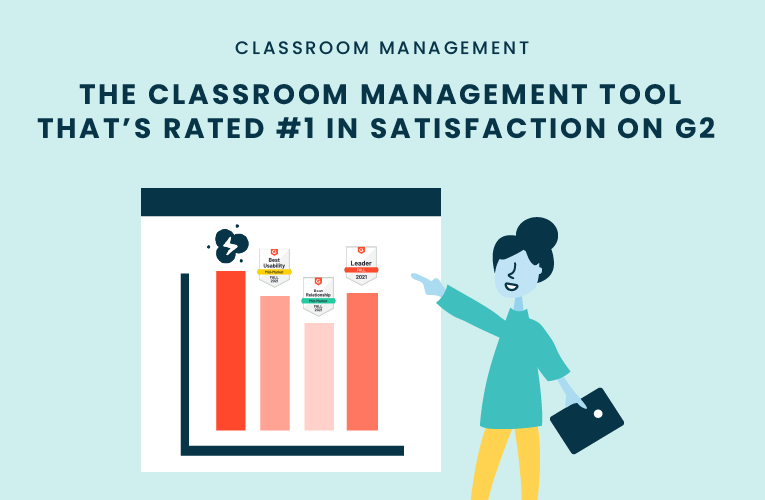 K-12 Administrators across the world trust G2 as the #1 platform to find, research, and choose EdTech tools that solve the most pressing problems their teachers are experiencing. In G2's Fall 2021 Reports, Dyknow was once again rated #1 in overall Satisfaction out of...
On this episode of Tackling Tech, Tierra Leustig interviews Scott Bayer about being an anti-racist teacher, diversifying reading lists, creating inclusive learning environments, and leveraging ed-tech in non-technical ELA classrooms. Scott Bayer is a High School...