When COVID-19 hit, the number one solution or education at the time was school-issued student devices. This means each student got to bring home a device in which they used solely for classwork. As students and educators get accustomed to these devices, it is imperative to ask critical questions. 
Are these devices benefitting our classrooms?
How should I utilize these devices for instruction?
How are students using these devices?
What kind of impact do these devices have in my classroom?
Implementing a new tool can be easy and mindless if no intent is driving the implementation and usage. Educators can better understand their students and classrooms if the impact of student devices is monitored, measured, and utilized correctly.
What are Student Devices?
Student devices are one of the most effective ways that educators have been able to continue instruction, provide for their students remotely, and gather insight on student progress virtually. Schools across the country have issued devices for their students to take home so that each student has an equal opportunity to learn while remote. Device usage in K-12 education has been one of the key factors to ensuring the continuation of learning during the pandemic. 
Schools relied on devices as a way to provide families with resources to access all materials needed for online learning. Devices have created a new way of learning for K-12 education as teachers, parents, and students are all learning how to navigate the technology together. The impact devices have had in the K-12 education world is much more than educators could have imagined before remote learning. The impact of student devices in the educational world so much that educators now foresee a new normal of using devices and technology in everyday learning, even after the transition back into the classroom. 
Why Measuring the Impact of Student Devices is Important
Measuring the impact of student devices is one of the most strategic ways that administrators, tech coaches, and teachers can analyze the strength of their programs as well as the progress of their students. Specifically for Administrators and Tech Coaches, measuring the impact of devices and technology helps to identify wasted funds by measuring how school-issued devices and technology tools are actually used. If devices are not being used efficiently and effectively, then the devices provide no support to an overall district or school. 
To help schools and districts understand how devices are actually used and gain confidence with technology and device investments, Dyknow is adding to their device monitoring suite with Securly Reveal (formerly Device Impact Measurement), a tool that directly helps Administrators and Tech Coaches.
Dyknow helps Administrators:
gain

powerful device usage data

to inform decisions

reduce wasted funds
 identify budget opportunities

at the school & district level
Dyknow helps Tech Coaches:
access essential data to

drive tech training & PD initiatives
identify tech-uncomfortable teachers

for additional support

export usage data on demand

to support decision-makers
In order to effectively invest in and make decisions regarding devices and technology, schools first need to have the tools in place to complete device usage data and gain awareness of the importance of device measurement. Join Dyknow and Monica Burns on Friday, April 9th at the Device Impact Measurement Summit to learn about the importance of measuring the impact that devices have on instruction and see an overview of Securly Reveal (formerly Device Impact Measurement). Register for free!
Start teaching confidently with Dyknow for free!
In addition to web browser updates and bug fixes, Dyknow released several major product updates, new features and enhancements. Check out Dyknow's 2021 Year in Review!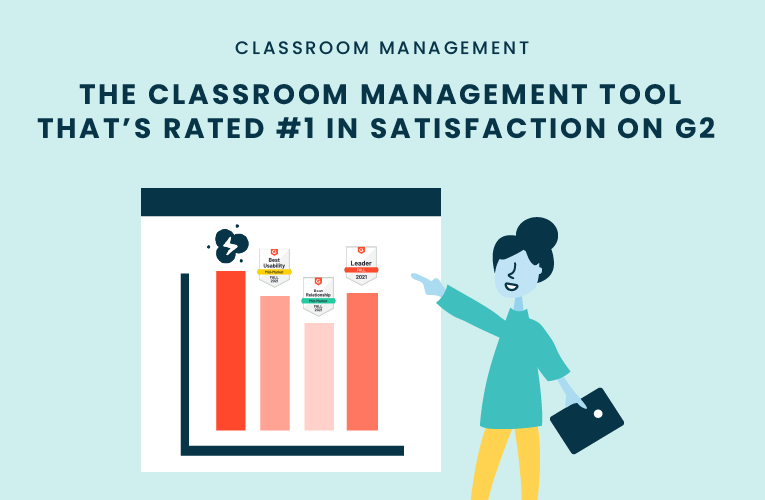 K-12 Administrators across the world trust G2 as the #1 platform to find, research, and choose EdTech tools that solve the most pressing problems their teachers are experiencing. In G2's Fall 2021 Reports, Dyknow was once again rated #1 in overall Satisfaction out of...
On this episode of Tackling Tech, Tierra Leustig interviews Scott Bayer about being an anti-racist teacher, diversifying reading lists, creating inclusive learning environments, and leveraging ed-tech in non-technical ELA classrooms. Scott Bayer is a High School...