In the past year, major transformations have been made across all aspects of K-12 education. The future of K-12 education is moving towards a technology-focused route to advance the quality of education and stay up to date with technological advances across the board. As technology advances, the use cases for technology also increases making edtech a priority for educators and students. One recent advancement has been voice technology. We recently sat down with Julie Daniel Davis to talk more about voice technology and how it can affect the future of K-12 education.
What is Voice Technology?
Voice technology is a new technology that is infiltrating many markets across the world. In its simplest form, voice technology is software that is used by voice activation and recognition. Most popularly used for speech and hearing education or for those who have special cases with developmental learning. EdSurge stated, "is one of the most natural ways to interface with technology, says Coursera's Alexander Sanchez." 
Why Voice Technology Could be the Future of K-12 Education
The expansion of voice technology has grown from general speech and hearing therapy to advancing education with podcasts and Amazon's Alexa. This form of forward-thinking is transforming education into an innovation hub and creating the highest form of education possible. Educators are taking all parts of technology to expand their instruction and capabilities inside the classroom. Julie took time to find out the benefits of voice technology and how voice technology could impact her classroom. She quickly realized that for about $50 she had a device that was voice-activated, communal, and connected to the world sitting in the middle of her classroom. 
Julie stated that this discovery of voice technology was a solution to an equity issue. The versatility of voice technology can allow students to use a device like Alexa to lead students in learning about basically any topic being talked about in class. The value added by voice technology gives educators more flexibility within the classroom and during their daily routines. Teachers are able to use voice technology to add events to their calendars, set timers during the day, for music in the classroom, aid with math problems or homework, etc. Some of the tasks that teachers need to do every, can now be done using voice technology. 
The future of K-12 education is rapidly moving in a technology-focused direction to advance the capabilities in all classrooms. Voice technology is making its way to becoming the future of K-12 education all across America.
Listen to the full conversation with Julie Daniel Davis on our Tackling Tech Podcast!
On this episode of Tackling Tech, Tierra Leustig interviews Julie Daniel Davis about the future of education and voice learning. Julie is an adjunct professor at UT Chattanooga, a Canvas Consultant, an Alexa Champion, and was an educator for over 20 years. Julie explains the 5 P's of the future of education — Personalized, Programable, Participatory, Predictive, and Privacy.
Start teaching confidently with Dyknow for free!
In addition to web browser updates and bug fixes, Dyknow released several major product updates, new features and enhancements. Check out Dyknow's 2021 Year in Review!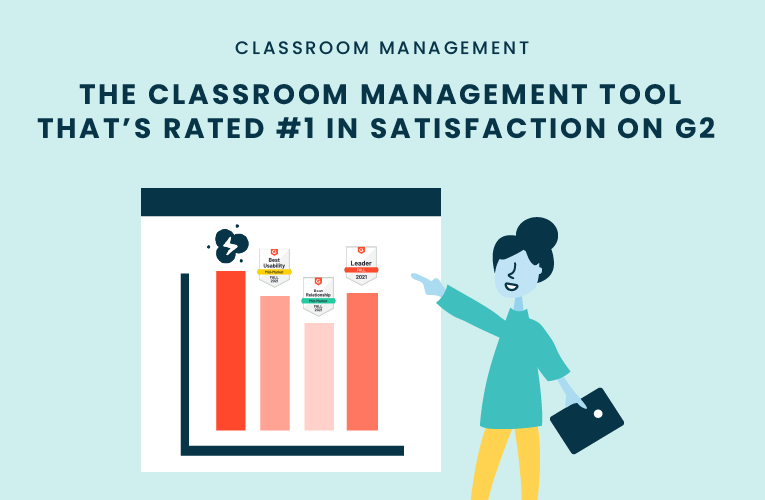 K-12 Administrators across the world trust G2 as the #1 platform to find, research, and choose EdTech tools that solve the most pressing problems their teachers are experiencing. In G2's Fall 2021 Reports, Dyknow was once again rated #1 in overall Satisfaction out of...
On this episode of Tackling Tech, Tierra Leustig interviews Scott Bayer about being an anti-racist teacher, diversifying reading lists, creating inclusive learning environments, and leveraging ed-tech in non-technical ELA classrooms. Scott Bayer is a High School...