On March 20th, 2020 we hosted our first-ever, fully digital Technology Coaching Conference. With over 2,500 teachers, Tech Coaches and administrators registered, it was a great day full of digital presentations. 
As an extension of the conference, we are sharing the conference presentations along with presentation summaries to keep you engaged with our presenters and the topics they shared during the event. 
First up is the Keynote presenter from the Technology Coaching Conference: Monica Burns, curriculum consultant and founder of ClassTechTips.com.
Watch the full presentation recording:
10 Ways Coaches Can Support Teachers with Tech Integration
with Monica Burns
For presentation resources head to: ClassTechTips.com/TechCoachCon
Monica Burns is a former classroom teacher who now coaches and consults with schools and districts to help them be most effective with technology integration. She joined the Technology Coaching Conference as a Keynote presenter to share 10 ways coaches can support teachers with technology integration. 
Here is a summary of her presentation along with ways that you can engage with Monica and ClassTechTips.
1. Classroom Takeover
In order to do a classroom takeover, coaches must start with a pain point and knowing what a teacher's request might be. From there, modeling a lesson for teachers and finding teachable moments that can then be used in a follow up activity such as co-teaching or side-by-side teaching. 
Identify a pain point and a request
Model a lesson and find teachable moments
Set expectations for team teaching
Debrief and make a follow up plan
2. Potty PD
The idea with Potty PD is that you are posting information in a space that is used regularly, typically posters, that you are putting above the sink, hand-dryer or on the bathroom stall door. It's critical to have one actionable piece of information per poster and keep the information fresh.
One actionable piece of information
Bimonthly or monthly (use a template)
Have a CTA (call to action)
Google Slides is a great tool for this (tutorial here)
3. Customized Communication
In order to customize communication, Monica suggests leveraging existing channels that you have in place (Microsoft Teams, your LMS, Slack, etc.), or setting up needed channels that you are currently missing (i.e. a one-way communication push out). Another good tip is setting up calendar reminders with action items so that colleagues know what to expect from each meeting.
Leverage existing channels
Set up needed channels
Calendar reminder with action items
Consistent updates on chosen platform
4. Canned Responses
Canned responses are similar to having an FAQ page where you are predicting the questions you are always being asked and how you can turn your response into one or two-paragraph responses that you can use consistently.
Identify frequent responses
Use Google Docs or Add-on to your email provider
Add personalization
Update and revise
6. Curate Content
When creating an online resource board, it's important to curate your content. By doing this, you are choosing specifically what helps your teachers meet their goals and putting it all in one place. Here are the best ways to create content:
Top 5+ list of resources
Promote ownership of resources (everyone has a favorite)
Organize everything into lists or categories
7. Lead with Tech
The idea behind this is to use the teaching tools that will be used in classrooms into PD sessions and meetings. A good way to do this without overwhelming teachers is to incorporate 1 or 2 tools with a quick demo to get teachers interested and excited, and then give them opportunities to use the tools on their own.
Provide 5-10 minutes for exploration and "make and take"
Set weekly, monthly, and yearly tech goals
8. Project Transformation
The goal behind project transformation isn't to throw out a new project, but to show that there is a clear value add from technology integration that can take existing projects to a new level. 
Identify a popular project (biography reports, science labs, etc.)
Review existing content and supports
Share value adds from technology integration
9. Open-ended Creation Tools
Open-ended creation tools are like a blank canvas for customization. Monica says that these are some of her favorite tools because there is so much room for creativity and everyone can use these tools in different ways. 
Monica demonstrated how you can use Book Creator to create a new book with students, regardless of what age or grade they are. 
10. Tech Request
The most crucial part of setting up tech requests is making sure you have a system in place that works for everyone. A good way to do this is by using a survey-style tool for requests and support and create appointment times to match people's schedules. Once you have these methods set up, it's critical to also share the next steps and set expectations for what will happen once a request is submitted or an appointment is made.
 "This is hard. We can do hard things." – Glennon Doyle
If you are interested in learning more from the Technology Coaching Conference, join our first-ever Remote Learning Summit, where a panel of experienced Tech Coaches will answer all your questions and topics regarding remote learning. 
Start teaching confidently with Dyknow for free!
In addition to web browser updates and bug fixes, Dyknow released several major product updates, new features and enhancements. Check out Dyknow's 2021 Year in Review!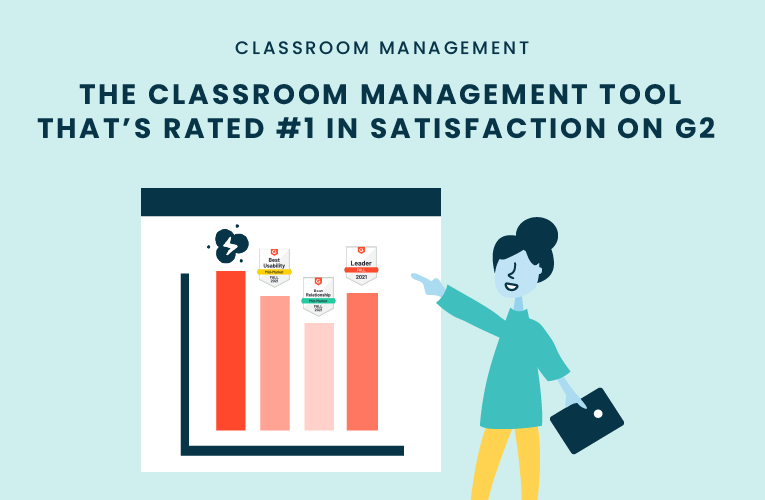 K-12 Administrators across the world trust G2 as the #1 platform to find, research, and choose EdTech tools that solve the most pressing problems their teachers are experiencing. In G2's Fall 2021 Reports, Dyknow was once again rated #1 in overall Satisfaction out of...
On this episode of Tackling Tech, Tierra Leustig interviews Scott Bayer about being an anti-racist teacher, diversifying reading lists, creating inclusive learning environments, and leveraging ed-tech in non-technical ELA classrooms. Scott Bayer is a High School...