In an effort to create learning spaces where students feel as normal as possible during COVID-19, many schools have adapted to hybrid learning models in their classrooms. 
With these adaptations, educators continue to discuss the importance of experimenting with many different ways to use technology tools and strategies. Student engagement is one way to measure how well a hybrid learning model is working. If students are actively participating and investing in all of the material with the tools provided then teachers can determine whether or not the learning model is working and focus on more in-depth instruction. 
Educators Debra Jacoby and Katie Bond discussed hybrid learning models that have been successful for them at our Florida Student Engagement Summit this past November.
What is Hybrid Learning?
Hybrid learning became a popular alternative to traditional learning during the fall 2020 semester to provide safety restrictions for students and staff. Combining distance learning and in-person learning, hybrid learning is a way to provide students with some sense of normalcy during a period of uncertainty. Districts are giving students the option to volunteer for in-person learning, while other districts split the school into 2 halves and alternate attending in-person and distance learning instruction. In addition to that, students who attend a distance learning day participate via video call. Hybrid learning has been one of the most popular styles among teachers and students.
3 Hybrid Learning Models that Work
Asynchronous Distance Learning
This model of hybrid learning provides students with the ability to be self-driven and disciplined while also feeling that support from teachers during in-person learning. This way students can learn how to work on their own and with others in appropriate environments. Katie Bond explains how at the beginning of the 2020 school year, there was a steep learning curve for teachers. Because of the gap in knowledge of how to use technology between teachers, time was needed to be spent on professional development for teachers to provide a rambunctious curriculum. Asynchronous learning provided educators with some extra time to spend on learning how to better manage their classrooms and utilize their tools.
Flipped learning
With classrooms that switch off attending in-person and distance learning instruction, a flipped learning classroom could be extremely beneficial. Teachers are having their students who are on remote days, work on their own and at their own pace so that when they come to their in-person instruction the day is spent on expanding on, discussing, absorbing, and applying the concepts learned at home. With a flipped learning model students are able to learn self-sufficiency, time management, and self-evaluation by determining how long they need for assignments and which topics they have already mastered. This way, with the minimal in-person time provided, teachers are able to maximize the way they teach and how students learn. 
SAMR
As Edutopia defines it, "The SAMR model lays out four tiers of online learning, presented roughly in order of their sophistication and transformative power: substitution, augmentation, modification, and redefinition." Each level helps teachers to integrate, prioritize, learn, and create different tools, lessons, strategies, and methods for effective learning. This style provides more of a structured, step-by-step approach to hybrid learning.
Hybrid learning has provided educators with copious opportunities to experiment, learn, grow, and be creative for the betterment of their students.
Start teaching confidently with Dyknow for free!
In addition to web browser updates and bug fixes, Dyknow released several major product updates, new features and enhancements. Check out Dyknow's 2021 Year in Review!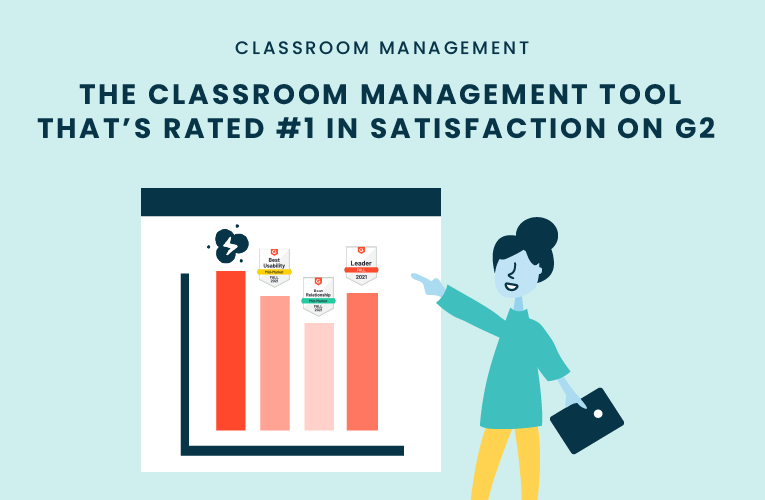 K-12 Administrators across the world trust G2 as the #1 platform to find, research, and choose EdTech tools that solve the most pressing problems their teachers are experiencing. In G2's Fall 2021 Reports, Dyknow was once again rated #1 in overall Satisfaction out of...
On this episode of Tackling Tech, Tierra Leustig interviews Scott Bayer about being an anti-racist teacher, diversifying reading lists, creating inclusive learning environments, and leveraging ed-tech in non-technical ELA classrooms. Scott Bayer is a High School...