There is a growing collection of K-12 video production tools that offer features to enhance classroom lessons. Bruce Reicher (@breicher), a technology teacher at Upper Saddle River Public Schools, finds many of these tools useful for educational purposes and has identified 3 video production tools that are crucial for him and his students to create a student produced TV show on a daily basis.
Bruce is passionate about using K-12 video production tools in his classroom and is always looking for the newests trends. The switch to remote learning due to COVID-19 enabled him to try the "best of the best" tools because many companies were offering them for free. Yet, he found his biggest take away from testing these new tools was that it is best to keep it simple in the classroom as it is important to identify a few tools that benefit teachers most in the classroom.
We were able to sit down and talk to Bruce on the Tackling Tech Podcast about how he keeps his technology set-up simple with his 3 most useful K-12 video production tools.
3 K-12 Video Production Tools
Bruce prefers to keep his suite of K-12 video production tools simple for himself and for his students as it is easy to get overwhelmed with a lot of different tools. He has filtered through many tools that claim to add value to his technology program, and narrowed it down to 3 K-12 video production tools that he describes as all he really needs to be able to get his job done well.
1. Wakelet
Bruce uses Wakelet to curate all content he finds online. He specifically likes to organize YouTube videos and FlipGrid shorts in this program.
2. WeVideo
WeVideo is useful to create all content whether that be a video, podcast, screencast, or GIF.
3. All Google Tools
Bruce finds all Google tools to be helpful in a variety of different ways for video production. From planning using Sheets and Docs, to visuals using Slides and Images, Google Tools has something for every part of the K-12 video production process.
How to Effectively Use K-12 Video Production Tools
When remote learning began, Bruce was focused on using multiple k-12 video production tools and post-production editing to create recordings of lessons to make them look and sound the best that they could. Now, he sticks to one tool for recording and another to edit and trim the video, and he then uploads it to Google Classroom for students to have access.
Originally, Bruce was spending 2 or 3 hours on one video lesson, but by cutting down his use of tools he spent 5-10 minutes trimming and uploading the video. The key Bruce believes to effectively use K-12 video production tools is to try and keep it simple. He believes, "It's not about how many tools you have. It's about using them effectively. There is nothing bad about having one play and running it over and over. If it works, keep doing it."
3 K-12 video production tools technology teacher Bruce Reicher discovered to be most helpful include Wakelet, WeVideo, and Google Tools. Beyond the tools, Bruce's key for effectively creating a video is to keep the technology in your classroom simple.
Listen to full conversation with Bruce Reicher
This week Brett talks with Bruce Reicher, a middle school teacher who teaches television production, coding, and G Suite in New Jersey. Bruce and two other tech teachers co-wrote a book with ideas for teaching media production available in August. Bruce shares tips on building a PLN (professional development network) and his background in sports broadcasting.
Start teaching confidently with Dyknow for free!
In addition to web browser updates and bug fixes, Dyknow released several major product updates, new features and enhancements. Check out Dyknow's 2021 Year in Review!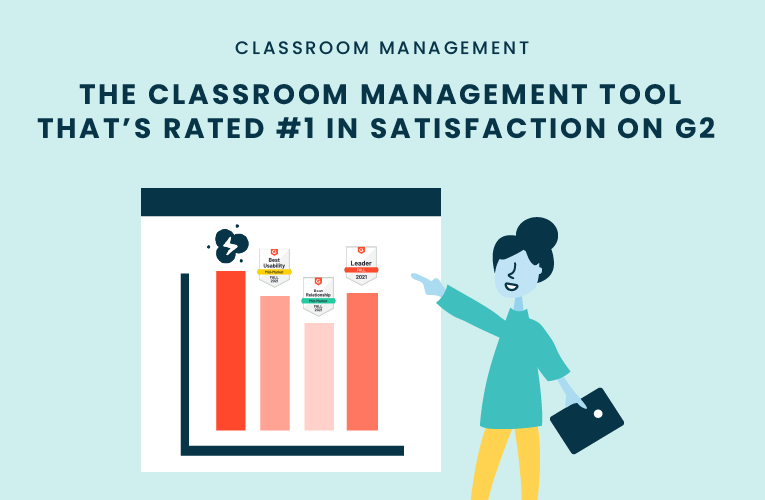 K-12 Administrators across the world trust G2 as the #1 platform to find, research, and choose EdTech tools that solve the most pressing problems their teachers are experiencing. In G2's Fall 2021 Reports, Dyknow was once again rated #1 in overall Satisfaction out of...
On this episode of Tackling Tech, Tierra Leustig interviews Scott Bayer about being an anti-racist teacher, diversifying reading lists, creating inclusive learning environments, and leveraging ed-tech in non-technical ELA classrooms. Scott Bayer is a High School...