Finding ways to increase student engagement in remote and hybrid learning environments has been top of mind for teachers, tech coaches, and principals alike. Last week we hosted the National Student Engagement Summit for building-level educators to learn how to increase student engagement and collaborate for success. Instructional Technology Specialist Sean Coffron, Culture Coach LaQuisha Hall, and Principal Evan Robb joined us for this digital event to discuss what they have learned about student engagement and remote learning this year. Each panelist left viewers with pieces of advice to increase student engagement in the upcoming semester.
6 Pieces of Advice for Teachers, Tech Coaches, and Principals to Increase Student Engagement
1. Honor student and teacher voices
LaQuisha Hall explains how allowing students to share what's working and what's not working creates a safe space for conversations and collaboration. With direct input from students about their education teachers are more apt to provide a challenging and robust curriculum for their students. Teacher voices are just as important with administrators and tech coaches. Teachers need to share what best fits their classrooms and what their needs are in order for administrators and tech coaches to provide and support them.
2. Bring hope into your school and classroom
For most students, there is that one teacher or staff member who brings so much joy and optimism into the school that makes going to school exciting for them. Evan explains the importance of empathy, the importance of optimism as a leader. During challenging times like these, finding optimism can be difficult. Provide students with an example of how to see the bright side of life and the future even when the present may not reflect the same outlook. "Positional authority may give you the ability to make people do things but it will never give you the ability to make people care."
3. Remain positive 
Sean Coffron shared that his motto during this time is "This too shall pass." He encourages teachers to do research and expand their network and knowledge."Anyone who's in the capacity to facilitate learning, whether, in a coaching environment or a school leader or teacher, you're one of the rock stars that are currently serving as educators.
4. Reestablish norms
At some point educational instruction will move back to the classroom and students will once again have to adapt and readjust to the new environment. Because of this Sean encourages teachers to remind themselves that the focus of instruction and facilitated learning is on the student.
5. Self-care
Sean states how teachers are unable to fully educate students without taking care of themselves first. Make sure to take time for yourself so you can care for your students. Lead by example and show your students how self-care works and how beneficial practicing self-care can be. 
Student engagement is so important not only for the overall success of the student but for the atmosphere and environment that your teachers and classroom provide. For more information about how to increase student engagement for teachers, tech coaches, and principals, watch the full Student Engagement Summit on our YouTube channel.
Start teaching confidently with Dyknow for free!
In addition to web browser updates and bug fixes, Dyknow released several major product updates, new features and enhancements. Check out Dyknow's 2021 Year in Review!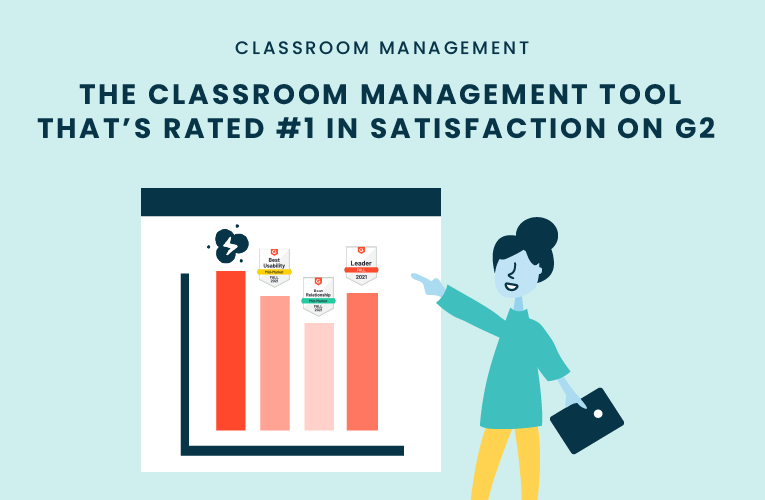 K-12 Administrators across the world trust G2 as the #1 platform to find, research, and choose EdTech tools that solve the most pressing problems their teachers are experiencing. In G2's Fall 2021 Reports, Dyknow was once again rated #1 in overall Satisfaction out of...
On this episode of Tackling Tech, Tierra Leustig interviews Scott Bayer about being an anti-racist teacher, diversifying reading lists, creating inclusive learning environments, and leveraging ed-tech in non-technical ELA classrooms. Scott Bayer is a High School...