Professional development is crucial in ensuring continual growth and improvement in K-12 classrooms. More specifically, Tech Coaches use professional development as an opportunity to introduce teachers and administrators to new tactics for implementing technology into their classrooms and schools as a whole. Even with the limitations of social distancing, Tech Coaches can get the most out of professional development this summer through online meetings and courses.
Tech Integration Coach and host of the EduDuctTape Podcast, Jake Miller (@JakeMillerTech), recently sat down with us on The Tackling Tech Podcast to offer some insight on effective professional development as a Tech Coach during the summer months. Here are 7 ways that Tech Coaches can get the most out of professional development this Summer.
7 Ways Tech Coaches Can Get the Most out of Professional Development This Summer
Dan Pink's book, Drive outlines 3 motivating factors for human beings. Jake finds it effective to include these factors in professional development meetings.
1. Give Teachers Autonomy During Professional Development
During professional development meetings it is important teachers feel empowered. Instead of tech coaches directing teachers on the goals they should set, try giving them the power to decide. This autonomy has the opportunity to motivate teachers throughout professional development.
2. The Ability to Attain Mastery
The introduction to a new tool can be intimidating for teachers, so allow them the time to attain mastery during professional development.  Mastery creates confidence and more than likely will leave teachers feeling better prepared to implement new tools in their classroom.
3. Have a Greater Purpose During Professional Development
Identifying a greater purpose for the meeting creates a drive in teachers and will lead to higher motivation during the meeting.
Implementing motivating factors during professional development is important and will propel the next stage of the meeting. The next 4 strategies in professional development should create a roadmap for teachers. This roadmap will create a path for teachers when implementing new technology, so it will limit their need for future help or guidance from administration.
4. During Professional Development Allow Teachers to Identify Their Needs in the Classroom
Professional development is a great time to allow teachers to talk about any gaps in their classroom. The tech coach can then implement their knowledge to discover how to close these gaps with new tools or technology.
5. Narrow Down the Tool Choices 
Teachers can often become intimated with technology because of the vast amount of options. It can be helpful for a tech coach to narrow down the choices and help them identify a few tools that will help fit the needs of their classroom.
6. Give Teachers Space to Learn the Tools During Professional Development
After assisting teachers in choosing their tools, it is often best to give them space to learn them on their own time. Doing so can allow for teachers to discover how best to use the tool without the need for assistance.
7. Evaluate Use of Tools for Refinement
After teachers have learned more, it is important to evaluate their usage of the tool. This evaluation can ensure they are effectively using the tools in their classroom.
Fall Priorities for Tech Coaches
It is important for tech coaches to focus on professional development opportunities during the summer, but it is just as important to consider priorities moving into next semester. With the uncertainty of what next semester will look like, it can be beneficial to focus on options that are going to be relevant no matter the circumstances.
One thing that Tech Coaches and teachers should keep in mind, whether physically in the classroom with your students or working remotely, is ensuring that devices are being used effectively. With the increase of technology in education due to remote learning, it is critical to be aware of how student devices are being used in class so the technology is used efficiently for instruction.
At Dyknow, we prioritize ensuring that devices are used for learning in the classroom, enabling teachers to feel empowered and Tech Coaches and Admins to remain confident that technology investments are maximized. Device management and monitoring will be important whether school districts are doing remote learning, hybrid blended learning, or face-to-face learning. It is critical that tech coaches are looking towards their main priorities for next fall semester, while still participating in professional development in the summer.
Professional development is an important topic for all educators, so we put together a Slide Deck to help tech coaches better understand how to get the most out of professional development this summer.
Tech coaches and teachers continually improved in their practice during remote learning and professional development offers the opportunity for them to continually improve during the summer months. Following the 7 strategies listed above can allow for tech coaches to get the most out of this professional development this summer.
Listen to full conversation with Jake Miller
This week Brett talks to Jake Miller an EdTech enthusiast, host of the #EduDuctTape Podcast, Tech Integration Coach, former STEM teacher, influencer, speaker, and presenter from Ohio. Jake shares his observations during remote learning and the lessons he's learned while educating educators to use technology in the classroom.
Start teaching confidently with Dyknow for free!
In addition to web browser updates and bug fixes, Dyknow released several major product updates, new features and enhancements. Check out Dyknow's 2021 Year in Review!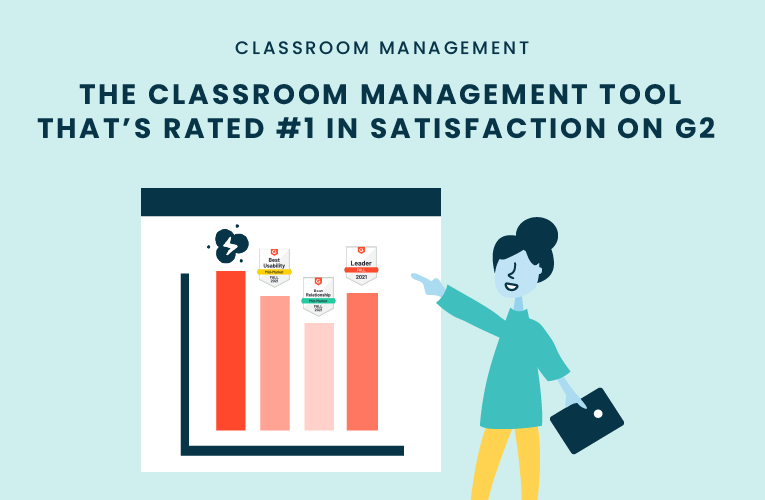 K-12 Administrators across the world trust G2 as the #1 platform to find, research, and choose EdTech tools that solve the most pressing problems their teachers are experiencing. In G2's Fall 2021 Reports, Dyknow was once again rated #1 in overall Satisfaction out of...
On this episode of Tackling Tech, Tierra Leustig interviews Scott Bayer about being an anti-racist teacher, diversifying reading lists, creating inclusive learning environments, and leveraging ed-tech in non-technical ELA classrooms. Scott Bayer is a High School...