Back to school can be an exciting, yet stressful time for educators.
Dyknow works closely with educators which allows us to get some insight into where their priorities lie during back to school.
Here are some back to school tips for educators to take into consideration when gearing up for the back to school season…
Back to School Tip #1: Organize
Set Goals: Take a moment at the beginning of the school year to write down some of your goals, whether it's for the quarter, semester, or entire year. These goals can set you on the right path for the upcoming school year.
Identify Resources: Take an inventory of the resources provided for you so that when times get hectic, you know where you can access them.
Create a Calendar: Whether it be on Moodle or Google Calendar, make a schedule so deadlines don't sneak up too quickly.
Classroom Management: Discover what techniques best suit your classroom management style. Make a conscious effort to utilize them throughout the school year.
Back to School Tip #2: Communicate
Build One-on-one Relationships: Introduce yourself to new and old faculty – the staff around you can be your best go-to resource.
Build a Community: Find groups of people with instructional tactics similar to yours and make a community. These communities can be a great resource for advice or support.
Check-in with Students: Make sure students are adjusting well to the beginning of the school year and make an effort to understand their goals for the year.
Back to School Tip #3: Evaluate
Reflect on Last Year: Taking a look back at your instructional strategies from the previous year can help you focus on what tactics will work in the classroom and which won't.
Re-evaluate Learning Systems: It is important to analyze what learning systems are helping your teaching goals and which aren't. These systems are very important to student performance.
Evaluate Student Performance: Don't forget to have systems in place to monitor student performance in the classroom. This evaluation is crucial to students' growth throughout the school year.
Back to School Tip #4: Stay Up to Date with Education Trends
Research: The beginning of the school year is a great time to research new ideas, products, and methods you want to implement into this new year. Take some time to read up on the new trends or even subscribe to an educational newsletter!
Try Something New: While setting goals, you may realize you want to broaden your horizons this year. Try something new to push yourself out of your comfort zone. One education trend this year is to "go green" in the classroom. Try making a test online instead of on paper!
Stay on top of your busy to-do list for this back to school season by writing down your top priorities. Sometimes a little planning can go a long way!
There's more where that came from! Want helpful edtech resources hitting your inbox?
In addition to web browser updates and bug fixes, Dyknow released several major product updates, new features and enhancements. Check out Dyknow's 2021 Year in Review!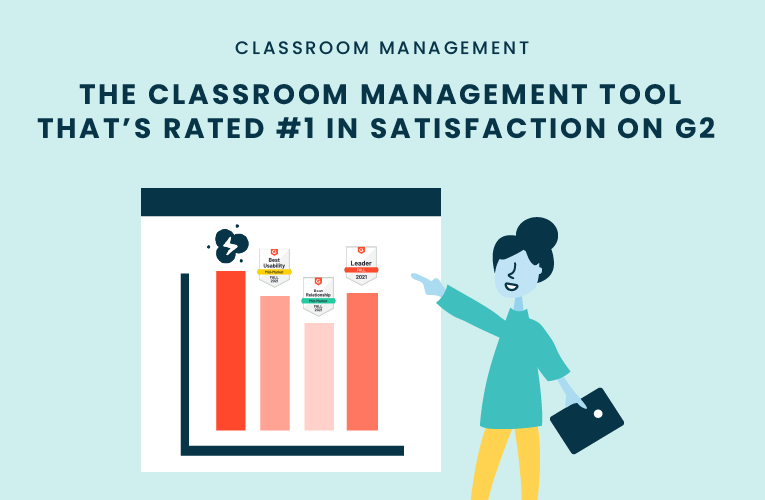 K-12 Administrators across the world trust G2 as the #1 platform to find, research, and choose EdTech tools that solve the most pressing problems their teachers are experiencing. In G2's Fall 2021 Reports, Dyknow was once again rated #1 in overall Satisfaction out of...
On this episode of Tackling Tech, Tierra Leustig interviews Scott Bayer about being an anti-racist teacher, diversifying reading lists, creating inclusive learning environments, and leveraging ed-tech in non-technical ELA classrooms. Scott Bayer is a High School...