As student-device usage increases in K12 classrooms, teachers face a new set of obstacles. One, in particular, is an increase in off-task student behavior. In order to overcome this problem, teachers most often find themselves policing student-device activity.
Although the intention behind policing is to hold students accountable and keep them on-task, it ends up taking a lot of time away from instruction.
Dyknow monitors student devices for teachers, defeating distractions, and increasing students' time on task, allowing teachers to maximize every minute of instructional time.
In other words, Dyknow's functionality gives teachers peace of mind in the digital classroom, alleviating the need to police student-device usage altogether.
With more time dedicated to instruction, educators are better suited to focus on teaching and get to more students.
1. FOCUS ON TEACHING
In this blog post, Tim describes best Dyknow practices and training tips for his teaching staff.
Tim states, "Dyknow is designed to allow the teacher to focus on instruction and not device monitoring… The focus is not about catching students, but collecting data to develop a conversation about improving digital citizenship and removing the distraction of devices."
Dyknow records student device activity for teachers to reference post-class. As a result, teachers are freed from having to stare at their screen to monitor the devices and can focus on teaching.
2. GET TO MORE STUDENTS
In this video, Kira describes her digital classroom experience before and since using Dyknow.
Kira states "Dyknow takes some of the heavy lifting out of the equation so I can get to more kids. I'm not having to worry about doing things like walking around the class to check screens. I am able to sit down with a group of kids, be focused with them and know that the rest of the class is doing what they should be doing."
Dyknow's blocking plans, make policing unnecessary. Once Kira sets the plans she trusts that her students are on-task and can focus with and give more students personalized attention.
Technology is changing  K12 education and distractions created by student device programs will continue to increase. There are opportunities to enhance your school's device program by focusing on ways that allow technology to work for teachers and not against them. Increasing communication between administrators and teachers about what is working and what is not can help identify opportunities to defeat classroom distractions and keep students on-task.
Interested in gaining your teachers' instructional time back?
In addition to web browser updates and bug fixes, Dyknow released several major product updates, new features and enhancements. Check out Dyknow's 2021 Year in Review!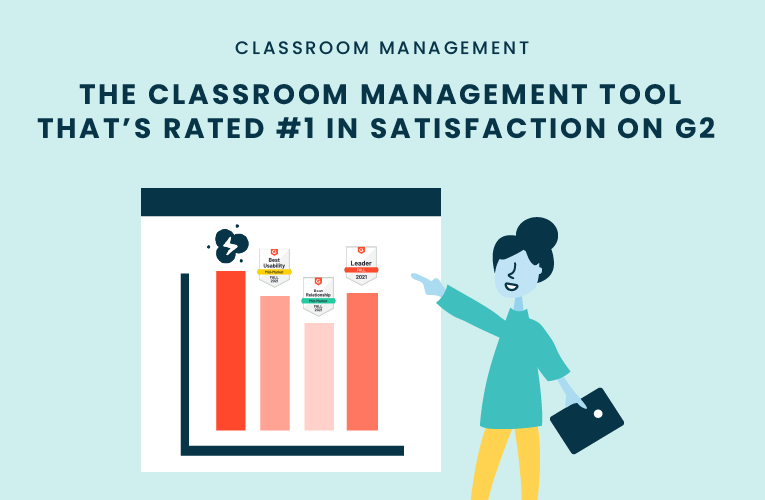 K-12 Administrators across the world trust G2 as the #1 platform to find, research, and choose EdTech tools that solve the most pressing problems their teachers are experiencing. In G2's Fall 2021 Reports, Dyknow was once again rated #1 in overall Satisfaction out of...
On this episode of Tackling Tech, Tierra Leustig interviews Scott Bayer about being an anti-racist teacher, diversifying reading lists, creating inclusive learning environments, and leveraging ed-tech in non-technical ELA classrooms. Scott Bayer is a High School...