With only one more week until
FETC 2020
, this is the perfect time to take a look at the presentation schedules for each day and decide which sessions you will be attending. Dyknow will be attending FETC 2020 to connect with educators from all over the country, and part of this involves going to sessions that align with Ed Tech trends and initiatives to learn how educators are leading the way with these topics. Here are the FETC 2020 sessions we are most excited for on Wednesday.
FETC 2020's Wednesday sessions
will start at 8:00 a.m. and continue until 5:15 p.m. – so be prepared for a full day of learning! These are some of the sessions on Wednesday that we think you should add to your list.
FETC 2020 Wednesday Suggested Sessions
Wednesday, January 15th, 8:00 – 10:00 a.m.
Tom Ryan, Chief Information & Strategy Officer, Santa Fe Public Schools
No one expects that the use of technology in our society will soon go away. Most people believe it will continue to grow at faster and faster rates. Self-driving vehicles, artificial intelligence, virtual reality, genetic modification, and biotechnology are not wild future sci-fi concepts, but technologies that exist today. What is our responsibility as educators to prepare students for their future? How can we better prepare students for a changing future? This workshop will challenge participants to look at and discuss system change. How can we move from vision to action?
Wednesday, January 15th, 1:00 – 1:40 p.m.
Katie Bond, Digital Learning Specialist, Martin County School District | Douglas Konopelko, Coordinator of Digital Learning, Martin County School District | George Vogeley, Digital Learning Specialist, Martin County School District
Looking to shake up your school's professional development? What about shifting your school culture to an environment where teachers engage in true collaboration? In this session, we will show you how to use the Design Thinking Model to shape the way you facilitate a collaborative planning time, where teachers walk in with a standard, and walk away with a student-centered lesson in which student tasks are transformed through technology integration.
More days until FETC 2020!
Wednesday, January 15th, 2:00 – 2:40 p.m.
Debra Jacoby, Computer Science & Educational Teacher, Pine Crest School
Do you struggle with how many devices and machines you should display in your space in order to advocate choice in tools and at the same time notice that these items distract from your mini lesson? Finding the right balance for our 21st Century learners' motivation to discover while at the same time trying not to tax their working memory can be tricky. Come hear about working memory and find out some teacher strategies to use in the technology classroom. Hear about finding harmony with the benefits technology provides, without being the enemy of attention.
Wednesday, January 15th, 2:00 – 2:40 p.m.
Hall Davidson, Senior Director of Global Learning Initiatives, Discovery Education
Citizenship in America has always meant being responsible and proactive, making a difference when needed, and using the tools of the times to strengthen democratic society. Learn about free resources for educators to help students move from the protected to the protectors, to own their (and our) responsibility in a digital age. Rethink digital citizenship as citizenship in the digital age. Privacy, information, and identity have changed. The responsibilities as citizens change with it. School is the place to learn that. Decide what citizenship means for GenAlexa. Resources will be shared, then we'll have lots of time for discussion! Come and share.
Wednesday, January 15th, 3:20 – 4:00 p.m.
Steven Anderson, Digital Learning & Relationship Evangelist, Web20Classroom
Each day, students encounter learning designed with technology in mind. As educators and school leaders, how do we know if the lesson is highly effective? What does effective learning really mean anyway? Teachers and leaders need to not only know how to make learning fun and engaging but also know research-proven strategies to ensure learning is effective. When new technologies or instructional practices are introduced into classrooms, it can be a challenge for leaders to communicate how everything fits together to create a richer learning environment. Join us as we will examine the key indicators of highly effective technology use and how school leaders can best identify when technology works and when it does not.
It is important to set goals for what you hope to get out of conferences like FETC 2020 so that you have a plan for choosing the sessions that will help you achieve those goals. Our Wednesday session recommendations for your FETC 2020 agenda are a good start if you are looking to learn from educators about how to lead district innovation, gain confidence teaching with technology, or or encourage
digital citizenship
in your school. Let us know what sessions you will be attending by tweeting us
@dyknow
 and be sure to stop by our FETC 2020 booth!
Want to see the full FETC 2020 agenda?
In addition to web browser updates and bug fixes, Dyknow released several major product updates, new features and enhancements. Check out Dyknow's 2021 Year in Review!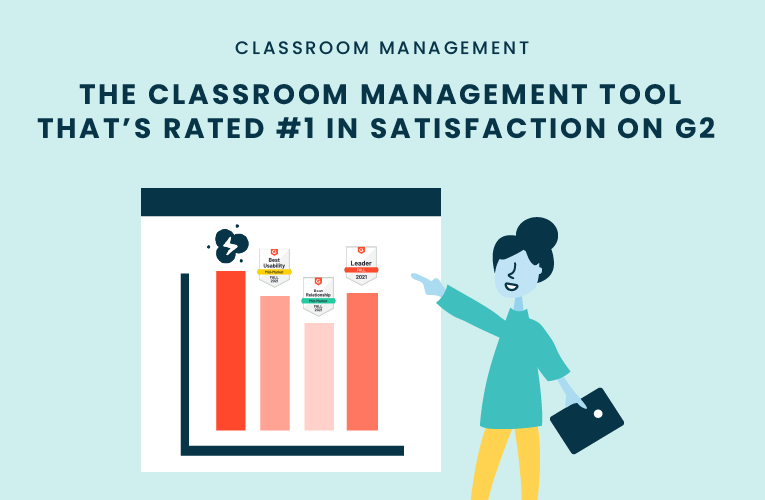 K-12 Administrators across the world trust G2 as the #1 platform to find, research, and choose EdTech tools that solve the most pressing problems their teachers are experiencing. In G2's Fall 2021 Reports, Dyknow was once again rated #1 in overall Satisfaction out of...
On this episode of Tackling Tech, Tierra Leustig interviews Scott Bayer about being an anti-racist teacher, diversifying reading lists, creating inclusive learning environments, and leveraging ed-tech in non-technical ELA classrooms. Scott Bayer is a High School...