One of the biggest challenges with technology integration in K-12 schools is helping teachers feel comfortable and confident using technology in their classrooms. Many teachers are at different levels of the comfort spectrum when it comes to teaching with technology, so Technology Coaches are tasked with making sure teachers feel supported and confident with technology regardless of their initial comfort level. 
On the most recent episode of the Tackling Tech Podcast, Eric Guise, Media Specialist and Tech Coach at Hopewell Valley Central High School and Co-Host of GotTechED the Podcast, referred to this spectrum as "Tech Uncomfortable" and "Tech Comfortable." Eric Guise sat down with Brett McGrath to discuss the current state of remote learning and how to help teachers graduate to "Tech Comfortable" during this time. 
Listen to the full episode
"Tech Comfortable" vs. "Tech Uncomfortable" Teachers
When talking about the spectrum of technology integration among teachers at Hopewell Valley Central High School, Eric Guise buckets teachers into two categories: "Tech Comfortable" and "Tech Uncomfortable" teachers.
He explained that regardless of the environment, "Tech Comfortable" teachers reach out to take their classes to the next level by using existing technology tools or finding new technology tools to help accomplish this, whereas "Tech Uncomfortable" teachers are still warming up to or mastering the basics of technology in their classrooms. 
The current remote learning state of K-12 education is requiring teachers to use technology to facilitate instruction. So, how can Technology Teams help both "Tech Comfortable" and "Tech Uncomfortable" teachers do this effectively?
The number one rule for technology integration
Eric has been in his current role as a Media Specialist and Tech Coach for about 5 years, and prior to that, he spent over a decade as a teacher. The scope of his role is broad, as he works directly with teachers to facilitate technology integration and classroom management tips, and he also helps students troubleshoot Chromebook problems and learn proper research skills. 
Through his experience guiding teachers through integrating technology, Eric explained that he has one rule when it comes to technology integration:
 "We are only going to use technology if it will enhance the lesson. That's the motto. Although we will give you all these great tools, you should only use them if there is a purpose, and that purpose should be to enhance the lesson in some way."
How to become "Tech Comfortable" during remote learning
Regardless of which Technology Comfort bucket teachers fall in, Eric has one piece of advice for all teachers to feel "Tech Comfortable" during this time of remote learning:
"Teachers don't need to be learning new technology during this time, instead they should be finding creative ways to use the technology they already know."
At the beginning of the e-Learning transition, so many edtech companies and thought leaders were sharing tons of technology tools to facilitate remote learning. Although these resources are helpful, this volume of new tools can be extremely overwhelming for the "Tech Uncomfortable," and even for the "Tech Comfortable." Eric says that teachers were reaching out voicing that they didn't have the time to evaluate all these new tools for their virtual classrooms, they simply needed to be able to make learning engaging and effective in a remote setting. 
Here is how Eric Guise has been coaching his teachers to do the most with the technology they already have:
"We had to instruct our teachers to use the tecnology that we know and already have. We are a G-Suite school, so we're encouraging teachers to use Google apps like Docs, Slides, Sheets, etc. to make instruction better. For instance, teachers can use Google Slides to make an ebook, virtual gallery walk, choice boards, digital review games, and choose your own adventure activities. Teachers can use templates that are already available and change it with their content. This allows teachers to interact with students in a different and more engaging way using the technology that they already have."
Using the Tech Integration Matrix to promote "Tech Comfort"
In order to help teachers become "Tech Comfortable" and integrate technology effectively, Eric explained that his district transitioned from focusing only on the SAMR Model to implementing the Tech Integration Matrix to guide technology integration. 
The Technology Integration Matrix goes a step beyond SAMR by taking the learning environment into account. This allows Tech Coaches and Teachers to know what the teacher and student role is in each level of integration and learning environment.
Eric ended our conversation by explaining that his only expectation during this time is for teachers to try and to be creative. He encourages teachers to ditch the question and answer assessment format during this time, and allow students to be creative and do passion projects.
This is a time when more teachers are using technology than ever, so it's important that Tech Coaches and technology teams help teachers become "Tech Comfortable" in order to feel confident teaching in this remote world.
Start teaching confidently with Dyknow for free!
In addition to web browser updates and bug fixes, Dyknow released several major product updates, new features and enhancements. Check out Dyknow's 2021 Year in Review!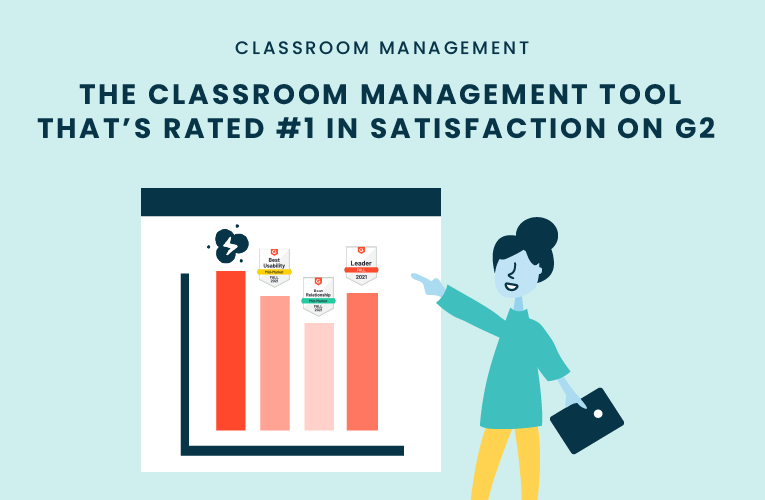 K-12 Administrators across the world trust G2 as the #1 platform to find, research, and choose EdTech tools that solve the most pressing problems their teachers are experiencing. In G2's Fall 2021 Reports, Dyknow was once again rated #1 in overall Satisfaction out of...
On this episode of Tackling Tech, Tierra Leustig interviews Scott Bayer about being an anti-racist teacher, diversifying reading lists, creating inclusive learning environments, and leveraging ed-tech in non-technical ELA classrooms. Scott Bayer is a High School...