At the beginning of the year we reached out to our audience of teachers that use Dyknow to ask them a few questions to get a better understanding of how technology was changing their school. Through our conversations online or at K12 events, we've learned that teachers want to learn and hear from other teachers that are using a classroom management software like Dyknow to help defeat student device distraction in their classrooms.
Today's teacher is from Richland County School District Two in Columbia, South Carolina. Richland Two is a fast growing district of 27,000 students and has adopted a 1:1 student device program with Chromebooks. We started working with Richland Two last year as a way to enhance their student device program and make sure that their teachers were maximizing instruction time with continued adoption of technology. Heather Edwards-Bohn is a Special Education Teacher at Forest Lake Elementary and reached out to us to help answer some questions that continue to be interesting topics for our audience. 
Heather began teaching in 1993. Over the years, she has taught general education 4th and 5th grade, and special education from kindergarten through high school. Currently, she teaches 3rd-5th grade students with a variety of learning differences in a special education classroom.
What ways are you maximizing your student device program in your classroom?
Use of technology is ongoing in my one-to-one classroom. Using Dyknow this year has maximized learning in my classroom because students are more focused on the assignment at hand. Depending on the time of day, students are limited to the assigned websites. Segmented blocking has been an essential element in keeping students on task. 
How are you working with tech roles and admins on the use of technology in schools?
As team leader, I assist fellow teachers in finding appropriate programs. When they need support, I am available to provide it. I am the district administrator for the Read Live program which special education students use to increase reading fluency and comprehension. In addition, I provide feedback to our school technology coach and administration about programs which benefit student learning. 
What tips can you provide on how to maximize instructional time with technology?
Having class roles and blocking plans established in Dyknow enables easy monitoring of assignments. An online format such as Google Classroom is also essential for students to have easy access to assignments.
We'll continue to highlight the teacher's voice on this blog and are always willing to take recommendations on topics that you or your school find helpful as technology continues to change K12 education. 
Want to defeat distractions like Heather Edwards-Bohn?
In addition to web browser updates and bug fixes, Dyknow released several major product updates, new features and enhancements. Check out Dyknow's 2021 Year in Review!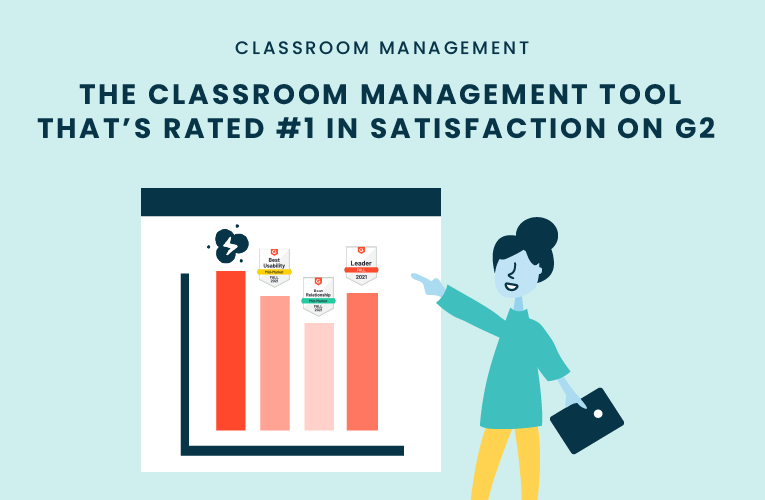 K-12 Administrators across the world trust G2 as the #1 platform to find, research, and choose EdTech tools that solve the most pressing problems their teachers are experiencing. In G2's Fall 2021 Reports, Dyknow was once again rated #1 in overall Satisfaction out of...
On this episode of Tackling Tech, Tierra Leustig interviews Scott Bayer about being an anti-racist teacher, diversifying reading lists, creating inclusive learning environments, and leveraging ed-tech in non-technical ELA classrooms. Scott Bayer is a High School...