Building a professional learning network is critical to gathering feedback and growing your educational community. Although distancing due to the COVID-19 pandemic has presented challenges for maintaining and communicating with your professional learning network, this time has also presented opportunities to engage with new people from around the world to expand your professional learning network on a global scale. Spending this time at home gives you the opportunity to quickly join a conference call on your device, rather than having to travel across the country to the event.
While talking with Upper Saddle River Public Schools middle school technology teacher, Bruce Reicher (@breicher), on the Tackling Tech Podcast, we learned about his take on growing a professional learning network. Bruce believes that whatever you find truly impactful in your life, you should take the opportunity to share with others, specifically in a professional learning network. He urges educators to not make assumptions that their ideas are common knowledge and to instead offer their unique ideas within their network.
A piece of advice Bruce shares with other K-12 educators is, "What might not seem obvious to you, is not obvious to other people." Bruce is passionate about educators sharing their ideas through professional learning networks, and he gives his advice on how to build these network during distance learning.
3 Steps to Build a Professional Learning Network During Distance Learning
Bruce believes that distance learning is a great time to build a professional learning network as events are more accessible and frequent. Bruce gave us 3 steps he suggests educators can take when building a professional learning network during this time of distance learning.
1. Sign Up for a Social Media Platform to Build a Professional Learning Network
Many professional learning networks begin on social media platforms. Some platforms Bruce recommends joining are Twitter and Facebook groups. Signing up on these platforms allows for an efficient start to the beginning of your professional learning network.
 2. Start with a Small Professional Learning Network
Bruce suggests quality over quantity when beginning to build a professional learning network. He recommends finding a core group of people who are experts on a topic you are passionate about, and following them to learn more. He urges new users to not pay attention to the number of followers you have, but rather focus on improving and gaining quality information.
3. Identify Trending Professional Learning Network Hashtags 
Hashtags are a great way to follow relevant conversations regarding a certain topic. Bruce encourages finding one or two hashtags to follow that have twitter chats associated with them. This is a great way to engage with and learn from people all over the world. If you feel you are not ready to engage in the beginning, Bruce suggests still following the hashtags to learn more about the topic and then build up to posting and engaging in the content.
Professional Learning Network Opportunities During Distance Learning
Professional development has become a lot more accessible and frequent during distance learning. Bruce has discovered 24/7 EdCamps and it being as simple to join as getting access to the password for the zoom or google meeting.
Bruce has leveraged this opportunity not only to join different professional learning networks around the country, but those conducted globally. As an example he has joined a GEG (Google Education Group) global group that meets with educators from all over the world to discuss current happenings and how to plan for the future in terms of a global scale.
In addition, by utilizing his Facebook platform to engage in professional development, Bruce was able to assist a music teacher in Iowa who was having trouble getting her 100 students in WeVideo at the same time. Through a direct message, Bruce was able to use his knowledge and help this teacher successfully get all her students in one video to sing together.
Bruce recognizes as an educator that people want to learn, people want to share, and people really want to help one another. He is passionate about professional learning networks as they create a multitude of different opportunities to share and learn from others, especially during distance learning.  An easy way to get involved is to follow Bruce's 3 steps to build a professional learning network during distance learning.
Listen to the full conversation with Bruce Reicher on our Tackling Tech Podcast!
This week Brett talks with Bruce Reicher, a middle school teacher who teaches television production, coding, and G Suite in New Jersey. Bruce and two other tech teachers co-wrote a book with ideas for teaching media production available in August. Bruce shares tips on building a PLN (professional development network) and his background in sports broadcasting.
Start teaching confidently with Dyknow for free!
In addition to web browser updates and bug fixes, Dyknow released several major product updates, new features and enhancements. Check out Dyknow's 2021 Year in Review!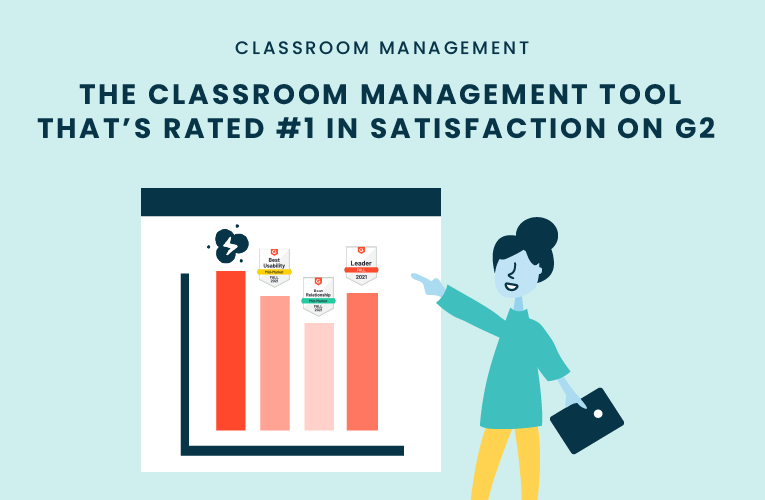 K-12 Administrators across the world trust G2 as the #1 platform to find, research, and choose EdTech tools that solve the most pressing problems their teachers are experiencing. In G2's Fall 2021 Reports, Dyknow was once again rated #1 in overall Satisfaction out of...
On this episode of Tackling Tech, Tierra Leustig interviews Scott Bayer about being an anti-racist teacher, diversifying reading lists, creating inclusive learning environments, and leveraging ed-tech in non-technical ELA classrooms. Scott Bayer is a High School...