Digital citizenship is a concept that is hard to teach most students, especially during remote learning, with how easily accessed the internet is and the previous limitations of the classroom are removed. With the rise of technology in classrooms teachers have an obligation to educate their students on the risks they might face in the future with their digital footprint. Teaching digital citizenship is essential for students to understand how to become good digital citizens and use technology ethically. 
What to Focus on When Teaching Digital Citizenship 
In a recent conversation, Dr. Sean Coffron, an Instructional Technology Training Specialist at Manassas City Public Schools, shared what his schools have done to teach good digital citizenship before and during this time of remote learning. Manassas schools have put in place an extensive digital citizenship curriculum in which they have subscribed to a platform called Common Sense Media, use a presentation platform, and have embedded numerous lessons to teach digital citizenship in their classrooms.
Through these resources Manassas City Schools have been able to educate its students on many digital citizenship topics including digital footprint, cyber-bullying, and how to give credit when it is due. So why are these topics important for teaching digital citizenship?
Digital footprint
In May 2014, TechTarget defined a digital footprint as, "a body of data that exists as a result of actions and communications online that can in some way be traced back to an individual." Young students do not fully understand the permanency of what they contribute to the online world. Teaching good digital citizenship to students can help them from having an online 'track record' later in life.
Cyberbullying
Cyberbullying has become a huge concern for students with the rise of social media. These days, it can be really easy to hide behind a screen, on an account without your name connected to it. Encouraging students to become good digital citizens by teaching digital citizenship will educate them on how to create a safe and fun social environment online and make sure that they aren't harming others online.
How to give credit when it's due
Information is at your fingertips. This can be a great advantage or disadvantage to some if not correctly cited. Without the right knowledge on how to cite properly this could lead to some grave consequences if plagiarism comes into play. To prevent students from plagiarizing they need the correct tools to know how to cite a source from the internet.
Changes of Digital Citizenship with Remote Learning
With the sudden and rapid change to remote learning, the typical tactics of teaching have relatively changed. Now, instead of having a classroom full of in-person interactions, classrooms have become a 'classroom of one' – as Sean puts it.
Before remote learning took place in Sean's district, specifically in the middle schools, numerous lessons and conversations were had in the classroom, teaching digital citizenship to their students. The lessons and applications used to teach digital citizenship are still readily available to Manassas City Public School students while remote learning.
He shared how the moderated conversations of teaching digital citizenship will be harder to replicate because of remote learning circumstances. However, Sean expresses his high hopes that his students will use what they have learned in the classroom and continue to have good digital citizenship while learning remotely.
Listen to the full conversation with Dr. Sean Coffron on our Tackling Tech Podcast!
On this episode of Tackling Tech Podcast, powered by Dyknow, Brett McGrath talks with Sean Coffron, the Instructional Technology Training Specialist at Manassas City Schools. Sean shares how his district is continuing to educate students online, some of his favorite online platforms, and his hopes for the future of digital classrooms. Sean advises on what it means to be a studious digital citizen.
Learn how to create effective PD strategies at our first Professional Development Summit on May 29th!
In addition to web browser updates and bug fixes, Dyknow released several major product updates, new features and enhancements. Check out Dyknow's 2021 Year in Review!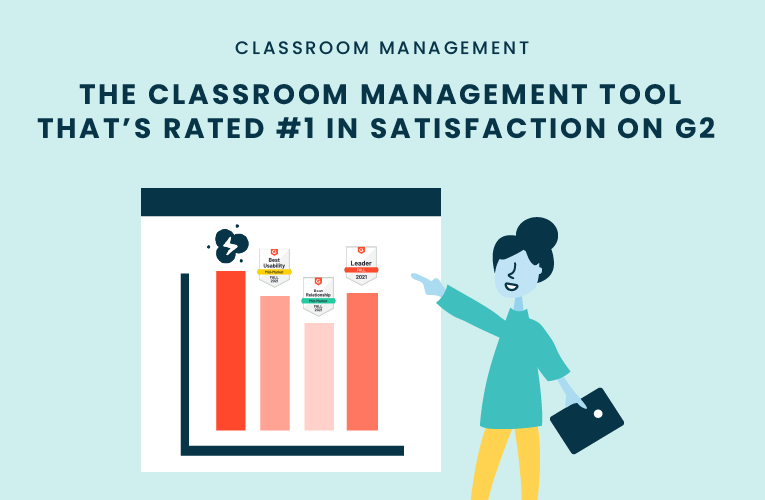 K-12 Administrators across the world trust G2 as the #1 platform to find, research, and choose EdTech tools that solve the most pressing problems their teachers are experiencing. In G2's Fall 2021 Reports, Dyknow was once again rated #1 in overall Satisfaction out of...
On this episode of Tackling Tech, Tierra Leustig interviews Scott Bayer about being an anti-racist teacher, diversifying reading lists, creating inclusive learning environments, and leveraging ed-tech in non-technical ELA classrooms. Scott Bayer is a High School...