K-12 school districts around America are experiencing a culture shift due to the effects of COVID-19. Now more than ever schools are calling on educators to take the necessary steps to become great leaders and the best educators possible. We sat down with Darrin Peppard to talk about what he believes to make a great leader and how he has created a culture shift at his schools.
What Defines Great Leadership in K-12 School Districts?
Darrin explained, "One of the biggest separators between good leaders and great leaders is the quality and willingness with which the person listens." He said that the best leaders he has worked with throughout the years have had similar qualities.
Darrin also shared that in conversations, great leaders make you feel as though you are the only and most important person in the room. They give you their full attention which not only makes you feel heard, but they are also able to really take in all the information you have just passed on to them. Great leaders have the ability to focus that input and give feedback as needed. Darrin encourages his staff to make sure that listening is their number one priority for their students.
Long term strategic plans are not something that Darrin spends much time thinking about. He believes that having a set plan puts restrictions on creativity and new ideas when completing steps to implement the plan. Not being limited by set strategic steps allows teams to be more creative and problem solve. To be a great leader you have to be willing to let go of control and trust the people who are around you. Truly great leaders are going to build relationships and make sure that every single person in their school is heard, supported, and growing personally and professionally.
Shifting Culture With Darrin Peppard
At the start of his second year, a process started to develop and Darrin had just gone to a conference that changed his life. He came back and did a kick-off rally for the staff at his school, but not everyone was having an easy time accepting the reformation and that wasn't a secret. They made this reform a student-led effort. Having students be the voice behind this work helped accelerate the process of shifting the culture in their K-12 school district.
Darrin shared a few stories of the moments he knew that he and his staff had successfully shifted their schools' culture. The moment that resonated most with Darrin was at a Friday night football game. Halftime had come, Darrin's football team was losing, and the band was playing the halftime show. Unfortunately this night the sound system went out and the cheerleaders and the dance team had to perform without their music. As the dance team took the field to perform the cheerleaders, band, and crowd came together to make their performance possible. The cheerleaders clapped the beat, the band played the music, and the crowd sang the song. 
Darrin described this moment as an incredible display of resiliency. The football team ended up winning, and everyone rushed the field, but instead of rushing the field like other students, they all linked arms and sang the school song. Darrin remembers turning to the activity director, and saying to him, "this is the moment that we'll always remember that our culture changed." 
This was a powerful moment for Darrin. It was clear that they were a strong community with a strong culture. He emphasizes that this all happened because they put the reins in the student's hands to take charge and lead the way. 
Students have a profound understanding of how to make unity happen. Give students the opportunity to change your school's culture to connect them together. Great leaders are formed by making changes and providing flexibility. Shift the culture of your district to fit your school's needs now.
Listen to the full conversation with Darrin Peppard on our Tackling Tech Podcast!
On this episode of Tackling Tech Podcast, powered by Dyknow, Brett McGrath talks with Darrin Peppard, a Superintendent in Colorado. His book, "Road to Awesome," is about becoming a school leader who focuses on student's triumphs, instead of focusing on discipline and what students are doing wrong. Unlike most leaders, Darrin despises strategic plans; rather, he likes to create a vision that everyone in the school can get on board with.
Register for Our 2020 Progressive Learning Conference September 21st-25th
In addition to web browser updates and bug fixes, Dyknow released several major product updates, new features and enhancements. Check out Dyknow's 2021 Year in Review!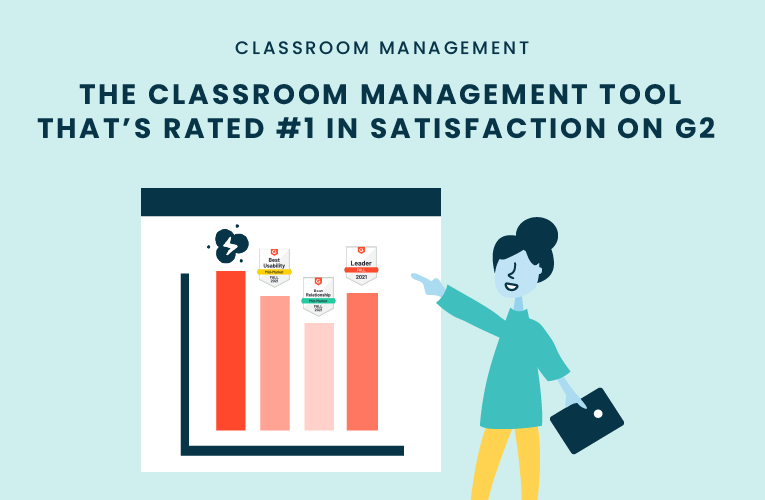 K-12 Administrators across the world trust G2 as the #1 platform to find, research, and choose EdTech tools that solve the most pressing problems their teachers are experiencing. In G2's Fall 2021 Reports, Dyknow was once again rated #1 in overall Satisfaction out of...
On this episode of Tackling Tech, Tierra Leustig interviews Scott Bayer about being an anti-racist teacher, diversifying reading lists, creating inclusive learning environments, and leveraging ed-tech in non-technical ELA classrooms. Scott Bayer is a High School...