Being new to the Dyknow team, the first thing that stood out to me was the level of engagement Dyknow users gave us. Whether it's the tech coordinator who is responsible for implementing classroom management software or the teachers that use our software to help defeat classroom distractions, both parties consistently offer advice on how we can increase efficiency among school users. The constant flow of feedback helps validate that we solve a problem as more schools invest in student device programs. This feedback is critical to the development of our product. We use it to make exciting enhancements that will better streamline processes in schools and enhance their student device programs.
Today, we announce our new solutions built to make it easier for K12 schools to connect existing technology platforms to Dyknow, making defeating student device distractions more seamless than before. The Dyknow team is at the Future of Technology and Education Conference (FETC) where we are talking with our users and future users about the integrations we've built with leading student information systems (SIS), PowerSchool, Skyward, and Infinite Campus.
These integrations allow us to create a user experience with less friction and more impact for our customers. Classroom rosters in Dyknow are updated based on the latest information in a school's SIS, which creates less back-and-forth between teachers and technical resources. Additionally, the integration allows uninterrupted Dyknow monitoring between semesters and school years. We don't want the collaboration among the different users at a school to stop. We want these technology advancements to create a more meaningful dialog among users to help advance their student device journey.
During the launch of these integrations, we worked closely with our customers ensuring they had a voice in the process so that we addressed every need. Tony Zahn, Director of Science & Instructional Technology at Grapevine-Colleyville ISD was an early user that helped us test out the Dyknow integration with Skyward. Tony was awesome to give us his perspective on how his school is using classroom management software and how the SIS integration is creating an efficient environment for his teachers.
After successfully integrating Dyknow and Skyward at Grapevine-Colleyville, Tony believes:
The integration with Skyward makes implementation possible on the first day of school and the students in your classroom are in the proper class, even when the schedule changes.

The integration is seamless and invisible by quietly doing its work in the background with a single click each class period.

Classroom management software creates deeper accountability, data, and secure assessment environments for schools.
We are committed to empowering educators to teach confidently by giving visibility into student devices and helping defeat distractions that student devices create. Our team will continue to find ways to create feedback loops with our users and make sure we use these insights to create a classroom management solution that assists as student devices continue to evolve the way teaching happens in the K12 education market.
Do you want to learn more about how Dyknow can integrate with your SIS?
In addition to web browser updates and bug fixes, Dyknow released several major product updates, new features and enhancements. Check out Dyknow's 2021 Year in Review!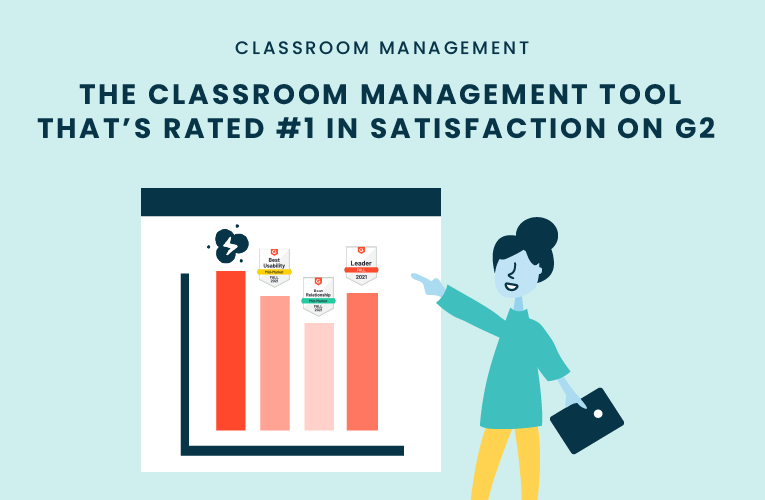 K-12 Administrators across the world trust G2 as the #1 platform to find, research, and choose EdTech tools that solve the most pressing problems their teachers are experiencing. In G2's Fall 2021 Reports, Dyknow was once again rated #1 in overall Satisfaction out of...
On this episode of Tackling Tech, Tierra Leustig interviews Scott Bayer about being an anti-racist teacher, diversifying reading lists, creating inclusive learning environments, and leveraging ed-tech in non-technical ELA classrooms. Scott Bayer is a High School...