Access to online tools for collaboration and communication has never been more important than during this time of remote learning. Schools yearn to stay connected with their students, but one issue that stands in the way is overcoming remote learning privacy concerns. Therefore, many schools are utilizing certain platforms, like Schoology, to minimize and overcome these privacy concerns. 
TNT EdTech Podcast hosts, Scott Nunes (@MrNunesteach), a teacher, and Matthew Ketchum (@mattedtechcoach), a tech coach, gave us some great insight on how their school district, Modesto City Schools (@MCS4Kids), has utilized Schoology to reduce remote learning privacy concerns.
3 Ways to Use Schoology to Reduce Remote Learning Privacy Concerns
1. Using Schoology's Conference Feature to Reduce Remote Learning Privacy Concerns
While talking with Matthew and Scott, they discussed how typical video platforms like Zoom, were not an option to facilitate remote learning for their school district as they had privacy concerns with minors using webcams. They instead took advantage of the conference feature on their LMS, Schoology, to stay in contact with their students while lowering remote learning privacy concerns. 
Schoology's conference feature helps overcome remote learning privacy concerns by only allowing teachers to see their students' video and have complete control of students' audio and cameras. This Schoology feature of allows teachers to communicate with their students in real-time, but also eliminates many of the fears that come with privacy concerns. 
2. Collaborating through Schoology Groups to Reduce Remote Learning Privacy Concerns
A great tool that Schoology offers for organization is their group feature. Matthew and Scott described how their instructional coaches utilize the Schoology group feature to push out new and useful content to teachers while keeping these resources organized by grade and subject. By updating content weekly within their groups, teachers can easily access useful resources to use for instruction in their remote classrooms. 
Schoology's group feature works as a helpful organizational tool, specifically in this example with teachers and instructional coaches, while focusing on reducing remote learning privacy concerns. 
3. Communicating through BackChannel Chat in Schoology to Help Reduce Remote Learning Privacy Concerns
Schoology's Backchannel Chat allows for synchronous, two-way communication between students and teachers during remote learning. Yet, it removes some remote learning privacy concerns as teachers are able to monitor the conversations that are occurring and can select "read-only mode" for students that may not be using the platform appropriately. 
This feature allows students to be inquisitive by asking questions and teachers are able to clarify certain topics and answer questions students may have. Concerns about remote learning privacy can be overcome by using this feature due to a teacher's ability to monitor and remain in control throughout the chats.
Many schools look to eliminate remote learning privacy concerns during this time and features offered by Schoology such as creating a conference, specific grouping, or using Backchannel chat, help to remove these concerns. 
Some advice Scott would give to educators during this remote learning time is to, "Make sure you are seeking out these higher-end professionals in the field and don't hesitate to reach out… just like any good educator they are in the field to bring out the best in others and help others achieve more."
Listen to the full conversation with Scott Nunes and Matthew Ketchum
On this episode Tackling Tech Podcast Brett McGrath interviews the hosts of TNT EdTech Podcast, Scott, a teacher, and Matthew, a tech coach. The Modesto City School District was exceptionally well prepared for the quick transition to remote learning. The three discuss the value of distance learning and rise of meaningful and purposeful tech tools.
Learn how to create effective PD strategies at our first Professional Development Summit on May 29th!
In addition to web browser updates and bug fixes, Dyknow released several major product updates, new features and enhancements. Check out Dyknow's 2021 Year in Review!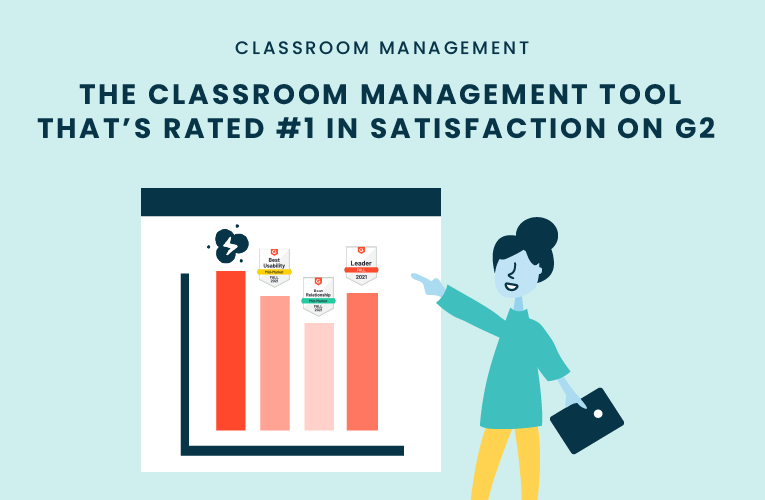 K-12 Administrators across the world trust G2 as the #1 platform to find, research, and choose EdTech tools that solve the most pressing problems their teachers are experiencing. In G2's Fall 2021 Reports, Dyknow was once again rated #1 in overall Satisfaction out of...
On this episode of Tackling Tech, Tierra Leustig interviews Scott Bayer about being an anti-racist teacher, diversifying reading lists, creating inclusive learning environments, and leveraging ed-tech in non-technical ELA classrooms. Scott Bayer is a High School...