Recently, many teachers are experiencing challenges in their newly structured hybrid classrooms. A hybrid classroom is a classroom style that blends distance learning and in-person learning together. Schools have turned to this alternative to ensure safety measures for COVID-19 are taken to keep all students and staff safe and healthy. Teachers are experiencing this type of teaching for the first time alongside students in their learning. This has been a huge adjustment for many educators and navigating the right techniques and tools has been challenging. We recently spoke with Debra Jacoby to understand more about how to balance in-person and remote teaching during hybrid learning.
How Faculty Collaborates for Hybrid Learning
Every school is handling hybrid learning differently. Debra explains that at her school, collaboration is still continuing and maybe at an all-time high. She explains that each team still has their team meeting on a weekly basis. In these meetings, they are able to share ideas, concerns, questions, and most importantly build relationships with each other. 
Debra's position is unique in the way that she not only works with the technology but the professional development of teachers with the technology. She enables teachers to effectively use the tools provided to create meaningful lesson plans and personalized learning for students whether in-person or remote.
Tips to Balance In-Person and Remote Teaching with Hybrid Learning
Debra shares her experiences with hybrid learning and what tips have helped her to navigate the change with more intent. 
Make students feel at home
No matter if a student is in person or actually at home, each student should feel just as comfortable in both places. With the uncertainty of COVID-19 surrounding the nation students might find the in-person classroom an uneasy setting. By providing safety precautions and making sure students know that your classroom is a no-judgment safe zone can help to make students feel more confident in their school work. For students who are remote make sure they feel like they are a part of class, lessons, and discussions.
Change of scenery 
Debra is located in South Florida so she often tries to take learning outside. She has found ways to move the technology outside so that she and her students that are in-person can learn in more of a brain-stimulating environment and also get some vitamin D.
Give breaks
Students and teachers need brain breaks. Give teachers the opportunity to make a phone call or take a breath outside. Let students have free time so their brains are not exhausted by the end of the day.
Check-in on students
This environment can be had for everyone. Check-in on your students to see how they are doing with the material as well as how they are coping with this situation. Building positive and strong relationships with your students can reflect through the effort put forth by students and their overall scores.
Keep it consistent
Debra stated, "It all comes back to planning, thinking about how often you want students to respond, and what tools you can use for this."
Listen to the full conversation with Debra Jacob on our Tackling Tech Podcast!
On this episode of Tackling Tech Podcast, powered by Dyknow, Brett McGrath speaks with Debra Jacoby, a Computer Science and Instructional Technologist at Pine Crest School in Fort Lauderdale. Debra doles out tips and tricks on keeping both the "zoomies" and "roomies" engaged in a hybrid classroom.
Start teaching confidently with Dyknow for free!
In addition to web browser updates and bug fixes, Dyknow released several major product updates, new features and enhancements. Check out Dyknow's 2021 Year in Review!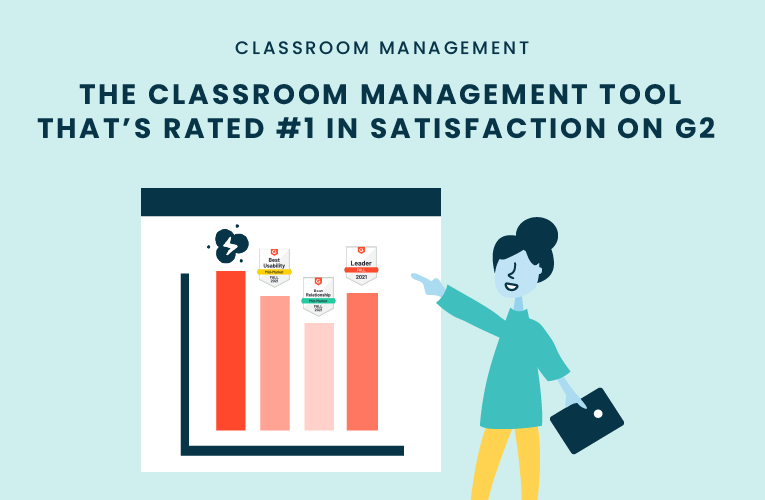 K-12 Administrators across the world trust G2 as the #1 platform to find, research, and choose EdTech tools that solve the most pressing problems their teachers are experiencing. In G2's Fall 2021 Reports, Dyknow was once again rated #1 in overall Satisfaction out of...
On this episode of Tackling Tech, Tierra Leustig interviews Scott Bayer about being an anti-racist teacher, diversifying reading lists, creating inclusive learning environments, and leveraging ed-tech in non-technical ELA classrooms. Scott Bayer is a High School...