For so long K-12 education was focused on educating all students with the same instructional tactics and material. The increased personalization and specificity of information today has completely changed the way that humans receive and retain information. As education evolves, it is crucial that the people and processes involved in education are aligned to be effective. Education is now moving in the direction of prioritizing personalization and tailoring instruction to the whole child. Hans Appel recently spoke with us about the importance of teaching to the whole child.
What is the Whole Child?
The whole child is a concept that comes from the 2007 initiative that exemplified a shift in conversation from basic concepts to curating to specific strengths and achievements of youth to promote long-term success and abilities. Whole Child Education stated,  "Through the initiative, ASCD helps educators, families, community members, and policymakers move from a vision about educating the whole child to sustainable, collaborative action. ASCD is joined in this effort by Whole Child Partner organizations representing the education, arts, health, policy, and community sectors." This idea promotes developing meaningful relationships with students and personalizing their learning so that each student is really getting the absolute most out of their educational experience. 
How to Teach to the Whole Child
Teaching the whole child is a strategy that many educators have begun to practice even before the transition to emergency remote learning. Personalized learning embodies the essence of teaching the whole child. Hans explains that the first step to teaching the whole child is to actually see students as human beings. He stated, "This is not a transactional experience where teachers are giving knowledge and lessons and students get a grade, but rather a transformational experience where we teach people to be learners, not just students." Take time to look through the different lenses of your students and their lives. Understand that there is so much more to a student than just what they are producing in your class. 
Hans explains how his school is promoting having tough conversations and helping students practice using coping mechanisms to give them a safe place to talk about their emotions. They quickly realized that students learn much better together and when they are able to fully understand a situation for what it is. Conversations promote the ability to digest the realities of trauma and build strong connections and relationships with peers and others who may have similar experiences.  His school started a student-led podcast where kids could interact with different people who are experts in a specific field like anxiety, self-harm, tech integration, etc. Afterward, students and teachers were able to discuss, reflect, and relate the conversation back to their own lives. the whole child concept and creating a culture shift at your school can go hand in hand. Many of the same tactics are applied to both to be successful. Teachers can also partner with willing parents to continue this type of learning at home.
Han's biggest hope is that through living and learning over the last 6 months, the time has reshaped how teachers once viewed the whole child. Education is not just about the learning and education can't happen unless we're focused on the other parts as well.
Listen to the full conversation with Hans Appel on our Tackling Tech Podcast!
On this episode of Tackling Tech Podcast, powered by Dyknow, Brett McGrath speaks with Hans Appel. Hans is a Middle School Counselor, educator, speaker, podcaster, writer, Director of Culture at Teach Better Team, and co-creator of Award Winning Culture. Unfortunately from personal experience, Hans knows that school is for some students their only safe space. He is passionate about creating a safe and caring school culture.
Start teaching confidently with Dyknow for free!
In addition to web browser updates and bug fixes, Dyknow released several major product updates, new features and enhancements. Check out Dyknow's 2021 Year in Review!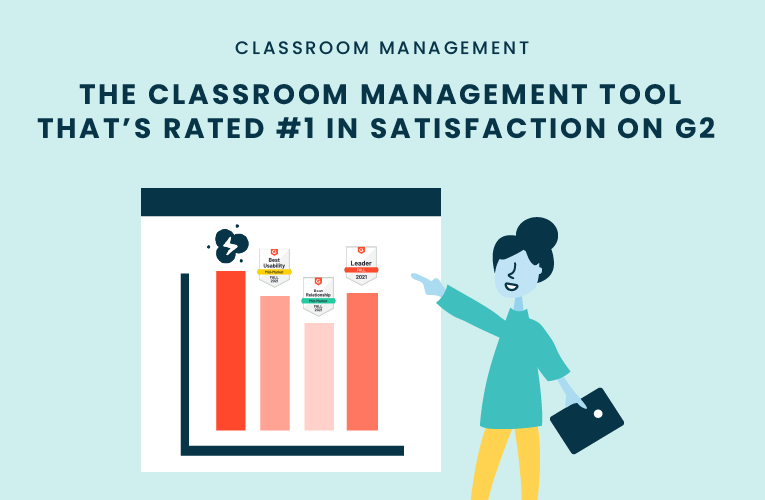 K-12 Administrators across the world trust G2 as the #1 platform to find, research, and choose EdTech tools that solve the most pressing problems their teachers are experiencing. In G2's Fall 2021 Reports, Dyknow was once again rated #1 in overall Satisfaction out of...
On this episode of Tackling Tech, Tierra Leustig interviews Scott Bayer about being an anti-racist teacher, diversifying reading lists, creating inclusive learning environments, and leveraging ed-tech in non-technical ELA classrooms. Scott Bayer is a High School...