As the 2021 spring semester begins K-12 educators are diving headfirst into remote and hybrid device monitoring to improve student engagement. K-12 educators are looking for tools to accomplish the device monitoring needs that remote and hybrid learning demand. Teachers are turning to student device monitoring software like Dyknow to solve these problems and make technology most effective in their remote, hybrid, and in-person classrooms.
Dyknow: Student Device Monitoring Tool
Primarily, Dyknow is a student device monitoring platform in which teachers can passively or actively monitor student devices during class. Throughout remote learning, many districts have relied on Dyknow to help continue K-12 education during a period of health safety concern. Although, Dyknow is much more than a device monitoring tool.
Dyknow offers a range of uses including blocking plans to eliminate off-task behavior before it happens and class history data. Support blogs are offered daily to help provide the best possible experience with dyknow as well as create a Professional Learning Network with ourselves and K-12 educators.
In addition to support blogs, we recently launched a Youtube series called The Dyknow Digest to help our customers better understand the full range of uses that Dyknow offers. We answer questions directly submitted by our customers to your Youtube page so that we can best support our teachers and tech coaches using Dyknow. 
K-12 Educators Who Love Using Dyknow for Remote and Hybrid 
We asked our customers to share with us why they love Dyknow and how Dyknow has impacted their classrooms. Here's what K-12 educators, tech coaches, and administrators had to say in 2021:
"Students no longer can play games during class time. I can guide students to areas when they are off-task."
"Dyknow is user friendly and easy to navigate. Links easily with Google for setup. I love how quick and simple adding new sites to block students on is! A very convenient tool for remote learning to ensure students are on task and working productively."
"Dyknow is helpful to use to keep students on track in class. If parents want more information about their student's class time, I can pull data on what they did in class."
"I am able to monitor students at any time. I've even used Dyknow to message students in the evening when they are not responding to other communication while distance learning."
"Dyknow has helped me keep students on task during remote learning. Without Dyknow, I have no way if they're working while learning remotely. I really can't imagine trying to do this without Dyknow." 
Dyknow is an effective way to implement and maintain remote and hybrid learning. Our device monitoring software creates a positive learning environment while promoting on-task learning. K-12 educators are loving Dyknow in 2021, start your free trial today!
Start teaching confidently with Dyknow for free!
In addition to web browser updates and bug fixes, Dyknow released several major product updates, new features and enhancements. Check out Dyknow's 2021 Year in Review!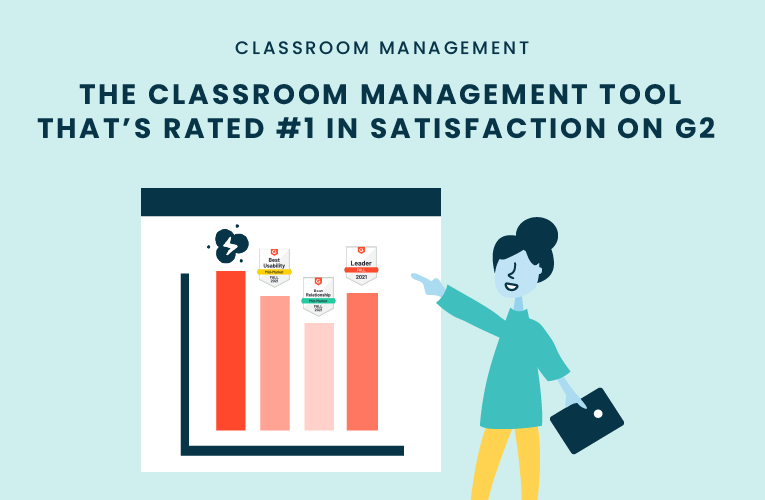 K-12 Administrators across the world trust G2 as the #1 platform to find, research, and choose EdTech tools that solve the most pressing problems their teachers are experiencing. In G2's Fall 2021 Reports, Dyknow was once again rated #1 in overall Satisfaction out of...
On this episode of Tackling Tech, Tierra Leustig interviews Scott Bayer about being an anti-racist teacher, diversifying reading lists, creating inclusive learning environments, and leveraging ed-tech in non-technical ELA classrooms. Scott Bayer is a High School...