The fall 2020 semester is now in full swing but for many, this year looks a lot different than prior years. Technology has taken the education world by storm with new learning styles, new technology tools, PD needs, and technology positions within a district. In a recent conversation with educator and author, Holly Clark, to find out what technology and assessment will look like within K-12 schools in 2020.
Technology in K-12 Schools in 2020
Technology has had a long evolution in K-12 school districts over the last 20 years. COVID-19 presented educators with the ultimatum of adopting technology or pausing instruction which transformed what education looks like today across the country. Holly explained that students have given feedback throughout the first month of going back to blended and remote learning that has been quite positive. The students believe that technology is more streamlined and impactful. 
Holly said, "If you do things right and think about how you're blending instruction, you can have these same outcomes." What she is hearing from her teachers is that they believe remote learning is going so well they want to experiment with a hybrid model as a new normal. Teachers continue to be surprised by the advantages and benefits of using technology for instruction.
 Assessment in K-12 Schools in 2020
Since many classes have moved from in-person to remote learning teachers have had to rethink how to give assessments to their students without the opportunity for cheating. In response, Holly said, "stop asking them multiple choice questions and they won't cheat." Now that we are in a digital age, students can Google any question and find an answer instantly. Educators now have to rethink how they ask questions and how they assess. Holly's been saying this for a long time, "If you can Google the answer, don't ask the question." 
Try making a shift from writing assessments to verbal assessments. Assessment can come in so many different forms. Educators are able to get richer information on student growth when they can hear students explain and talk about their learning. It's unique to think about it in this way because 20 years ago educators would not have had the resources to accomplish this, and it would simply take too much time. Now with technology, educators have the tools to be able to do verbal assessments and have these conversations with every student through video submissions and video calls.
Technology and Assessment in Holly's Classroom
Holly began her year off by assigning students a project to create their own manifestos. This sets the year off in a really positive state and allows students to do critical thinking and writing right off the bat. Students created their manifestos on Canva, and are now moving them into FlipGrid to have students reflect on what they are most proud of, what the hardest parts have been, etc. 
Holly recommended some tools that she thinks are great for teachers during remote learning.
FlipGrid – Holly thinks this is one of the best and most dynamic tools to hit this century. If she could only have one tool for remote learning, it would be FlipGrid.

Book Creator, Seesaw, and Screencastify are great tools where students can explain their thinking through video and writing. Holly hopes that teachers know about these tools and if this is their first time hearing about it, looking these tools up and experimenting with them.
Technology and Assessment for K-12 schools look very different from ever before. Teachers, administrators, parents, and students are all still trying to figure out exactly the best way to provide instruction with these new tools. Every school is different and the way to find a solution is to take risks and try new things. Technology has shaped the future of education for the better.
Listen to the full conversation with Holly Clark on our Tackling Tech Podcast!
On this episode of Tackling Tech Podcast, powered by Dyknow, Brett McGrath speaks with Holly Clark. Holly is an education thought leader, international speaker, best-selling author, and student advocate with 20+ years as an educator and administrator. Her published three books are The Google Infused Classroom, The Microsoft Infused Classroom, and The Chromebook Infused Classroom. She shares her advice on assessing students in a digital age.
Start teaching confidently with Dyknow for free!
In addition to web browser updates and bug fixes, Dyknow released several major product updates, new features and enhancements. Check out Dyknow's 2021 Year in Review!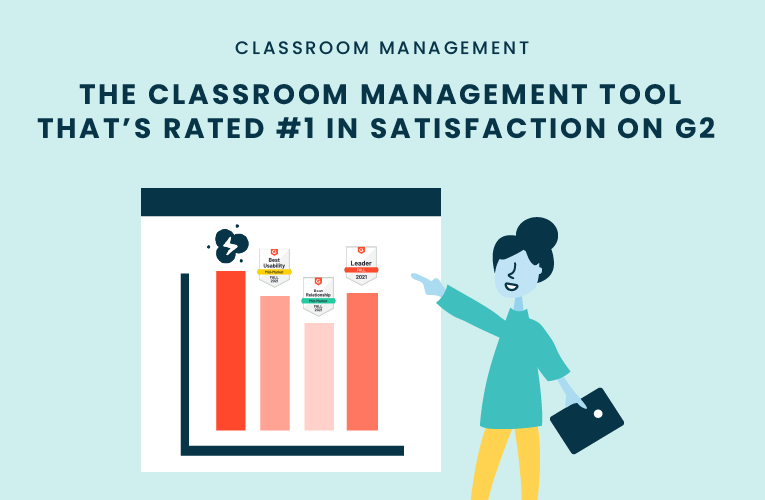 K-12 Administrators across the world trust G2 as the #1 platform to find, research, and choose EdTech tools that solve the most pressing problems their teachers are experiencing. In G2's Fall 2021 Reports, Dyknow was once again rated #1 in overall Satisfaction out of...
On this episode of Tackling Tech, Tierra Leustig interviews Scott Bayer about being an anti-racist teacher, diversifying reading lists, creating inclusive learning environments, and leveraging ed-tech in non-technical ELA classrooms. Scott Bayer is a High School...