In recent years, education has massively transformed. Technology has taken over the K-12 education world which has led to the prioritization of edtech. Within all of these changes, education has progressed into a new era of forward-thinking and innovation. K-12 education is moving towards a future that is being steered by 5 P's: Professional Development, Progressive Learning, Programs, Principals, and Passion. 
5 P's That Will Drive the Future of K-12 Education
1. Professional Development
Professional development is evolving into something that is interactive and innovative. The means by which teachers are gaining and creating professional development have drastically changed since remote learning began. Educators not only made their own professional development a priority but also put student development and learning first. Professional development opportunities are endless online. Educators are jumping out of their seats to connect with others in the education community and learn how to make their classroom the best it can be.
2. Progressive Learning
Since adapting to technology integration, educators have implemented and created many different learning styles, tactics, and ways of instruction to make online learning just as effective. Progressive learning, specifically, has advanced education into a new realm of educational technology and exposed educators to the idea that maybe the traditional, or old, way of learning was not as effective as they once thought. Progressive learning styles are said to be the 'future' or 'new normal' for K-12 classrooms around the country.
3. Programs
So much learning has been happening in the k-12 education world. Programs have been a huge contributor to the fast-paced learning and thorough understanding of edtech and new instructional styles. Schools have taken time to create professional development programs for their staff to take their teaching to the next level and get a familiarity with the new tools with full support. Teachers leaned on programs and tech coaches to help progress the future of K-12 education.
4. Principals
Principals have played a crucial role in the advancement of K-12 education. Decisions made by principals affect the entire school community and create a school culture that impacts a learning environment. Without the help, direction, and support of principals education would not be in the place it is now. 
5. Professional Learning Networks (PLN)
The internet is one of an educator's greatest assets in 2021. PLN's are all over the internet and social media giving educators an opportunity to connect virtually and share ideas. Threads, groups, lists, etc. are being created to get educators excited about teaching all while providing educators with ideas, resources, and outlets to create conversations about K-12 education. PLN''s are constantly growing and helping the future of K-12 education stay connected.
These 5 P's are pushing K-12 education towards a future of success and major potential.
Start teaching confidently with Dyknow for free!
In addition to web browser updates and bug fixes, Dyknow released several major product updates, new features and enhancements. Check out Dyknow's 2021 Year in Review!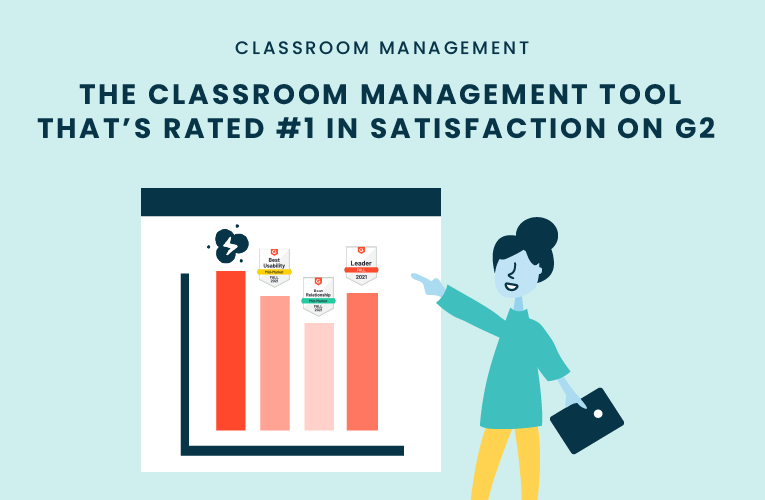 K-12 Administrators across the world trust G2 as the #1 platform to find, research, and choose EdTech tools that solve the most pressing problems their teachers are experiencing. In G2's Fall 2021 Reports, Dyknow was once again rated #1 in overall Satisfaction out of...
On this episode of Tackling Tech, Tierra Leustig interviews Scott Bayer about being an anti-racist teacher, diversifying reading lists, creating inclusive learning environments, and leveraging ed-tech in non-technical ELA classrooms. Scott Bayer is a High School...