With the introduction of the flipped learning model, classroom management and organization have become increasingly important topics in K-12 education. Teachers are constantly being pulled in different directions, specifically with student questions during class, so classroom management tools like ClassroomQ are essential to creating an effective classroom structure.
We were able to sit down and talk on the Tackling Tech Podcast with Kyle Niemis (@KyleNiemis), co-creator of ClassroomQ and Tech Coach at South Brunswick School District. Kyle is passionate about flipped learning and leveraging video in the classroom so he understands the importance of classroom management.
When Kyle was a teacher, he always hoped for a tool that could help him manage the order of answering student questions. After a year of brainstorming and testing, he created ClassroomQ to help manage student questions during class.
About ClassroomQ
ClassroomQ is created with teachers in mind who most likely have a "guide on the side" approach to teaching, meaning instead of spending most of their time lecturing in front of the class, teachers are spending their time working directly by the side of students.
The problem that Kyle saw arise with this style of teaching was the urgency and management of students' questions. Kyle describes that he likes to think about ClassroomQ as a "digital deli ticket for students in the classroom." Instead of students continuing to raise their hands, they can click a button and notify teachers in an organized fashion on which students need help.
This tool is beneficial for student time management as they can see their place in "line" so they can get back to work knowing that they will still receive help. In addition, ClassroomQ better manages teachers' time as they do not have to run around from student to student all with their hands raised.
The Spread of ClassroomQ
The use of ClassroomQ has spread rapidly, and now has over 1 million uses over the world. They have also been featured in various publications by big names in education including Cult of Pedagogy, Nick's Picks for Educational Technology, and The EdTech Round Up. 
ClassroomQ has also spread quickly through word of mouth, specifically from teachers who are power-users and fans of the product. During different professional development sessions, educators love to share free tools that are helpful, and ClassroomQ is consistently one of them. When teachers share tip with other teachers, the word spreads quickly – it's inevitable.
Classroom management is important, especially in a flipped classroom model. Kyle created ClassroomQ for better management of student questions and more effective classrooms.
Listen to full conversation with Kyle Niemis on our Tackling Tech Podcast!
This week Brett talks to Kyle Niemis, the co-creator of ClassroomQ, an Edtech Coach, and former Science teacher at South Brunswick School District in New Jersey. Kyle is passionate about flipped learning, a method of teaching where students can learn at their own pace watching videos.
Start teaching confidently with Dyknow for free!
In addition to web browser updates and bug fixes, Dyknow released several major product updates, new features and enhancements. Check out Dyknow's 2021 Year in Review!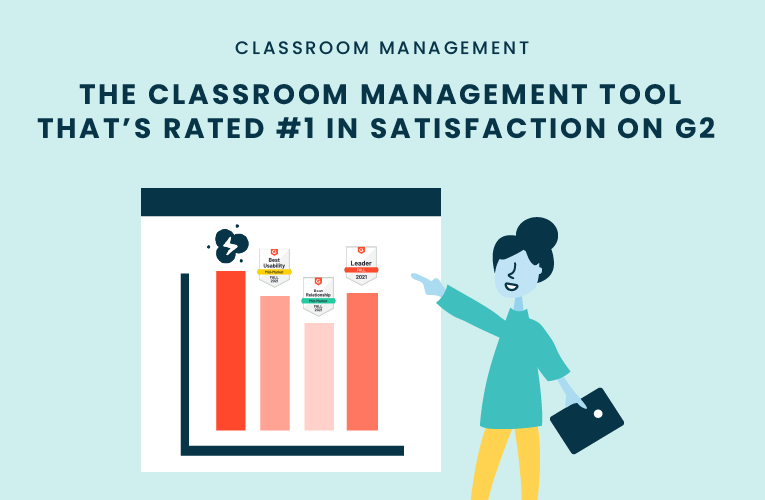 K-12 Administrators across the world trust G2 as the #1 platform to find, research, and choose EdTech tools that solve the most pressing problems their teachers are experiencing. In G2's Fall 2021 Reports, Dyknow was once again rated #1 in overall Satisfaction out of...
On this episode of Tackling Tech, Tierra Leustig interviews Scott Bayer about being an anti-racist teacher, diversifying reading lists, creating inclusive learning environments, and leveraging ed-tech in non-technical ELA classrooms. Scott Bayer is a High School...