One of the most important things to do in 2021 amid all of the new tech tools and instructional styles is to find ways to remain steady and retain familiarity in what you do. The best way to do this is by connecting with PLNs (Professional/Personal Learning Networks) using different channels. We recently sat down with Seth Fewell to find out how to grow your PLN through Microsoft's MIE expert program.
Importance of Building a PLN
A strong PLN can be the secret to success in this age of the ever-changing K-12 education landscape. Strong PLNs can be built using virtually any channel. From email, phone calls, and Zoom meetings to LinkedIn, Facebook Groups, and Quora threads. PLNs take many forms for different people. Twitter is one of the most popular channels to connect with and create PLN's. With Twitter, educators have the ability to connect with hundreds of thousands of educators across the world on one single platform. 
One of the largest benefits of Twitter PLNs is the ability to have consistent conversations using hashtags and topics that are relevant to other educators. Asking a question or sharing a story about a topic that many are struggling with is one of the most effective ways to engage with other educators, receive answers, and learn about other educators' stories. Simply engaging in Twitter discussions, threads, and organized chats allows you to share common ideas with others.
Building and engaging in a PLN can be a saving grace for teachers who are looking for a sense of community and support during the school year. 
What is a MIE Expert Program?
MIE (Microsoft Innovative Educator) as defined by Microsoft is, "an exclusive program created to recognize global educator visionaries who are using technology to pave the way for their peers in the effective use of technology for better learning and student outcomes." This is a PLN and community created by Microsoft to highlight the power of PLN's and excite educators about learning and growing in their professional careers. MIE expert programs indicted educators to go above and beyond for their students all while connecting with educators around the world. 
"MIE Experts help Microsoft to lead innovation in education. They advocate and share their thoughts on the effective use of technology in education with peers and policymakers. They provide insight for Microsoft on new products and tools for education, and they exchange best practices as they work together to promote innovation in teaching and learning." Learn more about Microsoft's program here.
Listen to the full conversation with Seth Fewell on our Tackling Tech Podcast!
On this episode of Tackling Tech, Tierra Leustig and EdTech Specialist, Seth Fewell, reflect on the year anniversary of schools' immediate switch to remote learning. Seth is a passionate #ChangeMaker; he wants technology in the new normal to lesson teacher's workload and empower students to learn more. They also discuss the MIE Expert Program, PLNs, and Microsoft schools. 
Start teaching confidently with Dyknow for free!
In addition to web browser updates and bug fixes, Dyknow released several major product updates, new features and enhancements. Check out Dyknow's 2021 Year in Review!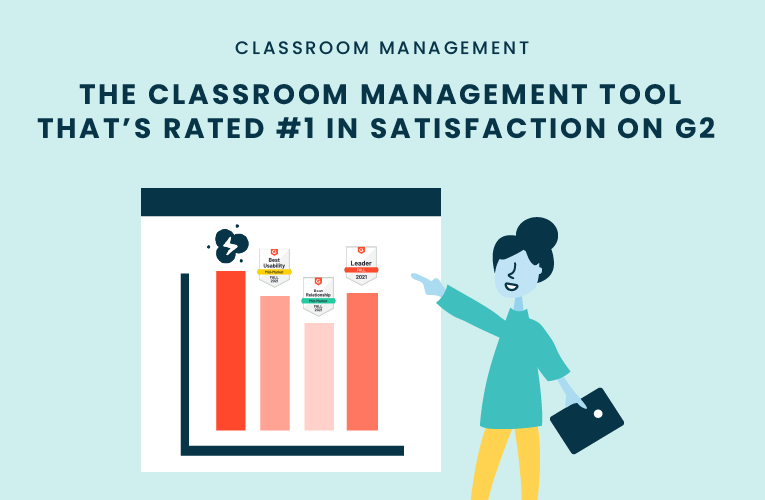 K-12 Administrators across the world trust G2 as the #1 platform to find, research, and choose EdTech tools that solve the most pressing problems their teachers are experiencing. In G2's Fall 2021 Reports, Dyknow was once again rated #1 in overall Satisfaction out of...
On this episode of Tackling Tech, Tierra Leustig interviews Scott Bayer about being an anti-racist teacher, diversifying reading lists, creating inclusive learning environments, and leveraging ed-tech in non-technical ELA classrooms. Scott Bayer is a High School...