The shift to remote learning has undoubtedly impacted the world of K-12 education, but may have caused the biggest change for classroom teachers. Going from an in-person classroom every day to finding time to connect with students via technology can be a struggle for K-12 teachers. This time of remote learning has changed K-12 teachers' everyday routines as well as instructional strategies.  
We recently talked with the hosts of TNT EdTech Podcast, Scott (@MrNunesteach), a teacher, and Matthew (@mattedtechcoach), a tech coach to discuss how the shift to remote learning has impacted K-12 teachers. They gave us some great insight into how teachers in their school district, Modesto City School, has dealt with this shift to remote learning.
What Impact does this Shift to Remote Learning have on K-12 Teachers?
Scott and Matthew shared some of the biggest challenges and impacts they have observed for K-12 teachers during this shift to remote learning.
Learning how to Rely on Technology for instruction
This shift to remote learning has caused K-12 teachers to rely on technology as their main tool to teach and this transition is no easy task. Matthew and Scott explained that they had to distribute 15,000 Chromebooks to their teachers when remote learning began and many of these teachers had not even been familiar enough with these devices to use their LMS.
Additionally, while teachers are used to having a variety of different tools at their fingertips in the classroom, this shift to remote learning has required them to learn how to access online teaching tools. Many teachers rarely relied on technology, so it can be a big shift now using it as their primary teaching tool.
Shifting to 1:1 Teaching with Remote Learning
Another huge shift to remote learning for K-12 teachers is having little or no access to their full class of students at once. Matthew and Scott discussed that a huge change for K-12 teachers has been working 1:1 with students, instead of the whole class. 1:1 teaching requires a lot of time, so many teachers may find it difficult to always be available for their individual students. 
The shift to predominately 1:1 learning has caused some difficulties for teachers, but there are also many benefits, such as growing a stronger one-on-one relationship with students during this shift to remote learning. Additionally, many students may learn better during this 1:1 time, due to having decreased distractions from other students, and more time for personalized instruction from teachers. Matthew and Scott walked us through some of the positive outcomes they have seen for K-12 teachers during the shift to remote learning. 
How Has the Shift to Remote Learning Benefited K-12 Teachers?
Increased K-12 teacher creativity
Matthew and Scott explained that although there have been many frustrating aspects of the shift to remote learning, they also have seen many teachers being creative and doing amazing things. Many teachers may have never used technology in the classroom prior to this pandemic, but Matthew and Scott have been impressed with teachers' ability to utilize current and new tools. 
Some tools Matthew and Scott have noticed teachers using include Flipgrid videos and video conferences through their LMS, Schoology. The use of the conference feature has been especially helpful for K-12 teachers during this shift to remote learning as they are able to record and upload videos as an easy and safe way to communicate with students. This tool has also been beneficial as it eliminates privacy concerns because teachers are in complete control of all student audio and webcams. 
Collaboration between Colleagues
Matthew and Scott's school district found it very helpful to identify teachers who, at this time, they classify as "power users." These "power users" are the teachers that feel most comfortable with technology and help those that may be less comfortable using it. Their "power users" have even carried out technology training programs to assist other teachers who are finding the transition to using technology more difficult. 
Identifying these "power users" and utilizing their time and expertise to help their peers has been very beneficial for Modesto City Schools. As a result, they've seen an increase in collaboration between teachers and their colleagues.
The shift to remote learning can be a difficult transition for K-12 teachers, as they have had to adjust to using technology as their primary teaching tool and focus more on 1:1 learning. Yet, there are always bright spots in these hard times, just like Modesto City Schools has witnessed an increase in teacher creativity and higher collaboration between colleagues. 
Listen to the full conversation with Scott Nunes and Matthew Ketchum
On this episode of Tackling Tech Podcast Brett McGrath interviews the hosts of TNT EdTech Podcast, Scott, a teacher, and Matthew, a tech coach. The Modesto City School District was exceptionally well prepared for the quick transition to remote learning. The three discuss the value of distance learning and rise of meaningful and purposeful tech tools.
Learn how to create effective PD strategies at our first Professional Development Summit on May 29th!
In addition to web browser updates and bug fixes, Dyknow released several major product updates, new features and enhancements. Check out Dyknow's 2021 Year in Review!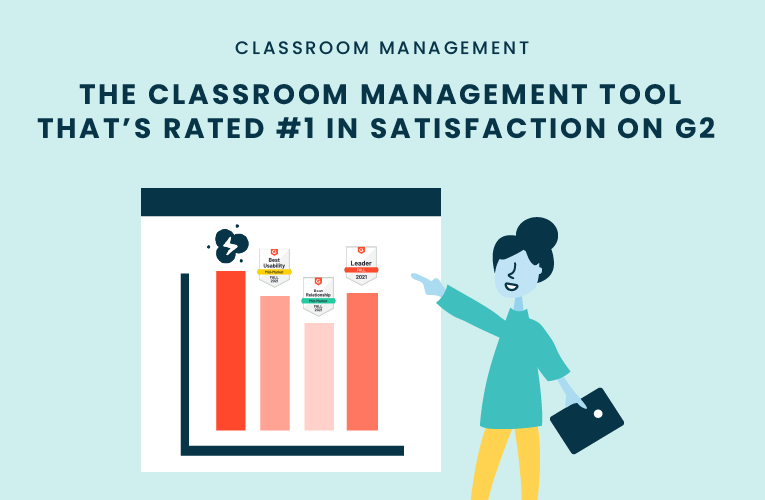 K-12 Administrators across the world trust G2 as the #1 platform to find, research, and choose EdTech tools that solve the most pressing problems their teachers are experiencing. In G2's Fall 2021 Reports, Dyknow was once again rated #1 in overall Satisfaction out of...
On this episode of Tackling Tech, Tierra Leustig interviews Scott Bayer about being an anti-racist teacher, diversifying reading lists, creating inclusive learning environments, and leveraging ed-tech in non-technical ELA classrooms. Scott Bayer is a High School...