The creative classroom is centered on the idea of student voice and choice, where students have ownership of learning and are self-directed. As the COVID-19 pandemic has forced many schools into virtual learning, many teachers have struggled to continue to implement creative classrooms in a virtual setting.
Recently on the Tackling Tech Podcast, we had the opportunity to speak with college professor, Dr. John Spencer (@spencerideas) on his outlook on the creative classrooms and how teachers can continue to implement creativity even during virtual learning. Dr. Spencer is on a quest to transform schools into places of creativity and wonder, and has discovered how to best use virtual learning to drive creative classrooms.
How Virtual Learning Can Drive Creative Classrooms
Dr. Spencer believes that virtual learning can drive the creative classroom, but it is also important to note that there are a lot of challenges and flaws that result from a virtual classroom. Virtual learning has highlighted student inequality and other really large roadblocks. Dr. Spencer agrees that virtual learning has issues, but he argues that educators should be asking ourselves what we can do in this environment that we cannot do in the physical classroom. Here are some of the ideas for how virtual learning can drive creative classrooms.
Students learn to become self-directed: Creative classrooms in a virtual setting drive students to learn how to have complete ownership over their school work. They learn to complete lessons on their own while finding creative ways to do so. 

Technology growth: Virtual learning has caused a reliance on technology. Students and teachers are learning how to creatively integrate technology into their everyday activities. 

Increase in collaboration: Although communication can be challenging in a virtual setting, virtual learning also has the opportunity to increase student collaboration. Through synchronous and asynchronous tools, teachers and students can learn to collaborate in creative new ways.
Virtual Learning Tools for Creative Classrooms
Virtual learning has caused both teachers and students to rely on technological tools and devices. Part of implementing a creative classroom during virtual learning is immersing yourself in new tools that can drive education. Here are some of the virtual learning tools we suggest for creative classrooms.
Flip Grid

: The program Flip Grid allows students and teachers to record themselves in real time. This program allows for effective communication and collaboration during virtual learning.

Kahoot:

With this online learning game, students are ensured to stay engaged during the lesson. It allows students to be interactive with each other while still learning the course material. 

Dyknow:

A big issue with virtual learning is ensuring students are staying on track. Our classroom management software is loved by teachers as they can monitor their student devices while giving them the control to facilitate their own learning online.
The creativity you have implemented in your physical classroom does not have to go away when switching to virtual learning. Through the creative classroom students can learn to take ownership of their learning and use tools to find creative ways to continue collaboration.
Listen to full conversation with Dr. John Spencer
On this episode of Tackling Tech Podcast, powered by Dyknow, Brett McGrath speaks with Dr. John Spencer, a current college professor, former middle school teacher, and author. John teaches workshops on creating Creative Classrooms, PBL, and Design Thinking. His quest is to transform schools into bastions of creativity and wonder.
Start teaching confidently with Dyknow for free!
In addition to web browser updates and bug fixes, Dyknow released several major product updates, new features and enhancements. Check out Dyknow's 2021 Year in Review!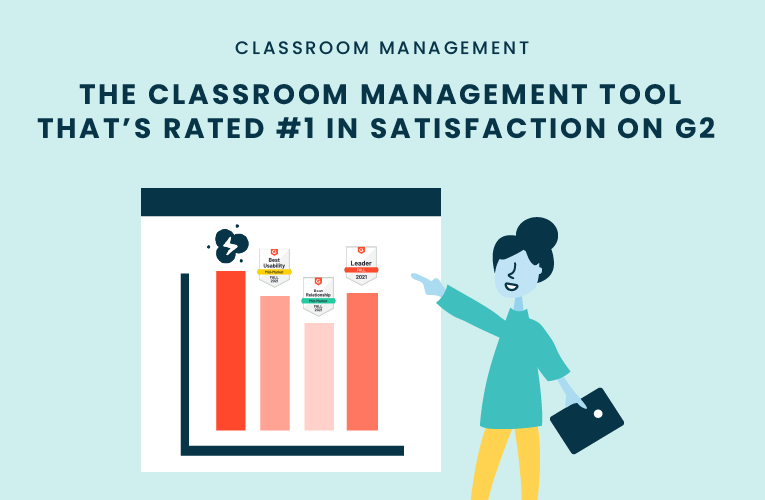 K-12 Administrators across the world trust G2 as the #1 platform to find, research, and choose EdTech tools that solve the most pressing problems their teachers are experiencing. In G2's Fall 2021 Reports, Dyknow was once again rated #1 in overall Satisfaction out of...
On this episode of Tackling Tech, Tierra Leustig interviews Scott Bayer about being an anti-racist teacher, diversifying reading lists, creating inclusive learning environments, and leveraging ed-tech in non-technical ELA classrooms. Scott Bayer is a High School...