Whether you are a teacher, student, or parent it's important to focus on your digital footprint, practicing digital citizenship, and ultimately becoming a good digital citizen. Distance learning can be a great time to focus on the tactics and habits you need to become a good digital citizen. 
We spoke to Erika Rodriguez, a Science Teacher at Klein ISD, to get some insight into how she has strived to become a good digital citizen during distance learning.
Practice Good Digital Citizenship Through Communication
Erika shared that she has been increasingly conscious of how she is communicating digitally through social media channels during distance learning. 
Many disadvantages of distance learning and communicating digitally can be the miscommunication or 'lost in translation' portion of how someone interprets a message. Erika explained how lessons and conversations have become a lot more elaborate to make sure the person on the receiving end understands thoroughly and correctly. 
Erika used to be cut and dry with her communication but now finds herself making sure she is checking in with her colleagues on a personal level before she gets to the nitty-gritty. In turn, she is helping herself and her colleagues become good digital citizens. 
Check-in with Colleagues During Distance Learning
Since times have changed and more technology is being used to replace face-to-face interaction, we have transitioned into times of being citizens digitally rather than having a curriculum to teach digital citizenship, as Erika put it during our conversation.
One of the most impactful habits Erika has acquired during distance learning is making time to check-in and ask her colleagues how they are doing. She finds that one of the best ways to become a good digital citizen, or citizen digitally, is to check on others; because the effects of COVID-19 have hit everyone around the world in similar ways. Making sure that the people around you are doing well can go a long way in times like these.
Making sure that you are aware of how you are communicating with others and what you are putting online are crucial to having good digital citizenship during distance learning. Subsequently, asking your peers and colleagues how they are doing during these challenging times can build a continuous bond despite the distance.
Listen to the full conversation with Erika Rodriguez on our Tackling Tech Podcast!
On this episode of the Tackling Tech Podcast, powered by Dyknow, Brett McGrath talks with Erika Rodriguez, a middle school science teacher at Klein ISD in Houston. Erika shares how her life has changed since the quarantine started and how her district is supporting their teachers and ensuring students are continuing their education.
Learn how to create effective PD strategies at our first Professional Development Summit on May 29th!
In addition to web browser updates and bug fixes, Dyknow released several major product updates, new features and enhancements. Check out Dyknow's 2021 Year in Review!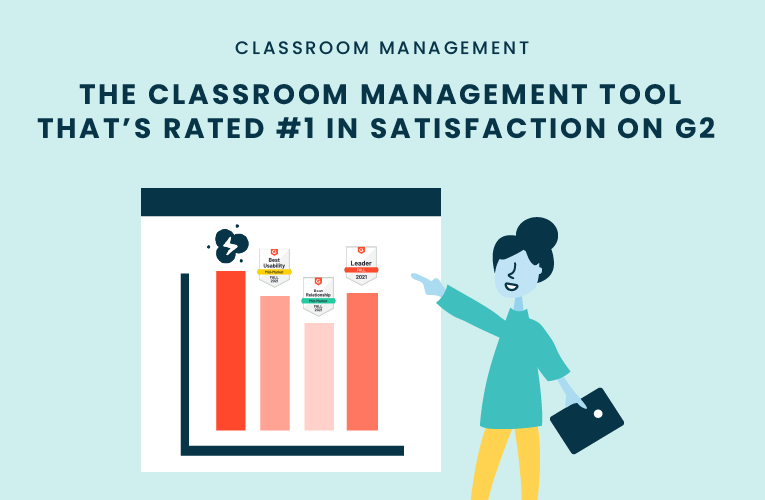 K-12 Administrators across the world trust G2 as the #1 platform to find, research, and choose EdTech tools that solve the most pressing problems their teachers are experiencing. In G2's Fall 2021 Reports, Dyknow was once again rated #1 in overall Satisfaction out of...
On this episode of Tackling Tech, Tierra Leustig interviews Scott Bayer about being an anti-racist teacher, diversifying reading lists, creating inclusive learning environments, and leveraging ed-tech in non-technical ELA classrooms. Scott Bayer is a High School...