A common challenge for K-12 teachers is creating a cohesive connection between technology and curriculum plans. The challenge of integrating technology in the classroom does not always result in teachers incorporating technology into their curriculum plans effectively. On the district level, this disconnect doesn't always happen in the classroom, but on a department level. 
Ultimately, this lack of a universal use of technology in school districts can create gaps in the alignment of technology and curriculum plans. 
When the COVID-19 pandemic sent schools across the world into a state of remote learning, the gaps between the alignment of technology and curriculum plans were amplified. As a result of this pre-existing gap, K-12 educators struggled to fully integrate technology to facilitate lessons. Even more, many school districts struggled with the limited amount of technology they had to offer to their students.
While joining us on the Tackling Tech Podcast, Director of Professional Development for TCEA and former Curriculum Technology Director, Miguel Guhlin (@mguhlin) gave us some insight on the current gaps between technology and curriculum in K-12 education. From this conversation, we created some simple tips on how to align technology and curriculum plans in your classroom.
Current Gaps Between Technology and Curriculum Plans
While discussing the connection between students and technology in the classroom, Miguel explained that in the K-12 education world he has witnessed a siloed approach when aligning technology and curriculum. He further explained that he believes many K-12 educators view technology as just a tool, which has widened the gap between technology and curriculum. Miguel advises teachers to view technology as a supplemental device that enhances lessons and curriculum, rather than just a tool used to complete assignments.
As previously mentioned, remote learning played a major role in exposing district gaps between technology and curriculum plans. Not only did many students have little to no access to devices, but many were unsure of how to use technology while completing their lessons. Miguel advises school districts to pay attention to this gap between technology and curriculum as the prevalence of technology is only going to increase.
Tips to Align Technology and Curriculum Plans
The prevalence of technology today is only increasing the need to align technology and curriculum plans. Here are some tips we put together on how to align technology and curriculum plans.
Research EdTech Tools that Best Fit your Classroom Needs: Take time to identify your top needs in your classroom. Then, research how these needs can be fulfilled using various

EdTech tools

. 

Seek Advice from a Tech Director: A Tech Coach's main role is to support teachers technology usage in the classroom. Do not be afraid to reach out to the tech director in your school to learn more about effectively integrating technology and curriculum plans.
Start Slow with Plans to Grow: Begin implementing more technology into your classroom at a slow pace so you will not overwhelm you or your students. Starting slowly with plans to increase technology in your classroom is the most practical way to connect technology and curriculum plans.
Using Classroom Management Software to Align Technology and Curriculum Plans
Integrating technology into your curriculum plans can be difficult due to the distractions that technology may cause. Classroom management software helps to keep students on task, so teachers can be ensured students are completing the appropriate task. 
Dyknow, a classroom management software trusted by teachers globally, helps to align technology and curriculum plans as teachers can actively or passively monitor student device activity studying class to ensure that instructional minutes are maximized. By limiting student distractions in the classroom, technology will become better aligned with teachers' curriculum plans. 
With the ever-growing prevalence of technology, it is important that school districts recognize any gaps between technology and curriculum plans and then take the necessary steps to close these gaps. At Dyknow we strive to help K-12 educators effectively implement technology into their classroom. Check out even more of our tips out on our YouTube page linked here!
Listen to full conversation with Miguel Guhlin
On this epsidoe of Tackling Tech Podcast, powered by Dyknow, Brett McGrath talks with Miguel Guhlin, Director of Professional Development at TCEA in Texas. Miguel explains some of the many challenges facing Texas school districts this year. Miguel sees this emergency shift to remote learning as an opportunity for educators to find their voice and embrace technology. In this challenging time, everyone needs to stick together, adopt, and move forward together. 
Start teaching confidently with Dyknow for free!
In addition to web browser updates and bug fixes, Dyknow released several major product updates, new features and enhancements. Check out Dyknow's 2021 Year in Review!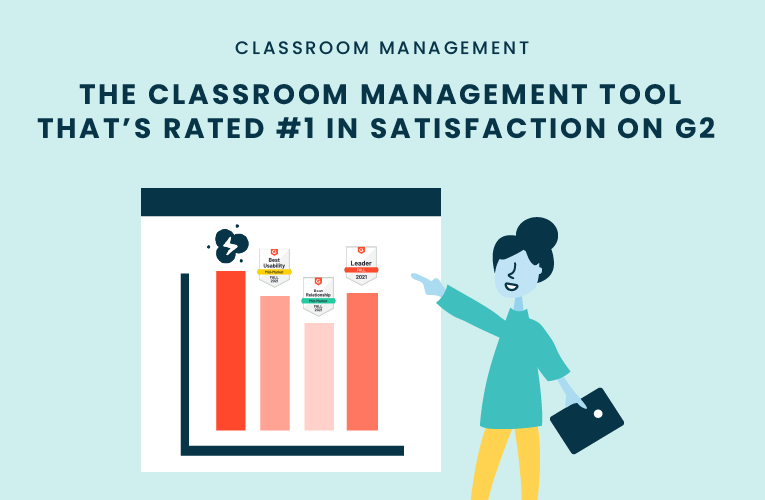 K-12 Administrators across the world trust G2 as the #1 platform to find, research, and choose EdTech tools that solve the most pressing problems their teachers are experiencing. In G2's Fall 2021 Reports, Dyknow was once again rated #1 in overall Satisfaction out of...
On this episode of Tackling Tech, Tierra Leustig interviews Scott Bayer about being an anti-racist teacher, diversifying reading lists, creating inclusive learning environments, and leveraging ed-tech in non-technical ELA classrooms. Scott Bayer is a High School...