Professional development is evolving into something that is interactive and innovative. The means by which teachers are gaining and creating professional development have drastically changed since remote learning began. Teacher boot camps have been a new way for teachers to work together to gain professional development while also learning how to use their LMS. In a recent conversation with Stephanie Howell, IT Coordinator at Pickerington Schools explained how her school created boot camps for Google Classroom professional development.
How to Create a Teacher Bootcamp
The purpose of these teacher boot camps is to provide teachers with google classroom professional development to familiarize them with Google Classroom a bit more than they were before. This way they are able to refine their Google Classroom skills and refine the ways they are using Google Classroom during lessons. 
Stephanie's school provides 2 different boot camps level 1 and level 2, based on your Google Classroom knowledge. In addition to learning specific Google Classroom skills, Pickerington schools also used Matt Miller's remote learning class which helps teachers to reflect on their remote learning experience. Reflecting improves teaching skills no matter what setting you are in. You can always find room for improvement and learn from past mistakes by reflecting.
Benefits of Providing Effective Feedback Using Google Classroom
Feedback is crucial to growth and professional development, so when remote learning began providing feedback became less effective. Stephanie explained that research shows that using tech space feedback is not the best way to provide feedback to students. With written or online feedback, miscommunication can often occur. Online or written feedback can also feel impersonal so using audio and video can improve the personalization of the message. 
When teachers give live feedback they are able to show students exactly what their mistake was and how to fix it. Teachers can cut time grading using live video feedback because they can kill two birds with one stone by doing both at the same time. 
Stephanie explained that the teachers who already had a fair amount of knowledge on the tools and how to use them in Google Classroom had an easier time providing feedback while adjusting to remote learning than the teachers who were scrambling to build their Google Classroom professional development. 
She stated that her school has been looking into how they can improve their teachers' professional development through audio and video. Google Classroom professional development is so important to be able to build the correct knowledge in order to know and use google meet, which is a great tool to accomplish providing live feedback. 
Teachers' Response to Google Classroom Professional Development Bootcamp
In the beginning, Pickerington teachers were very overwhelmed with how big the change to remote learning seemed to be. Stephanie said that the teachers were worried about their students' social and emotional well being while learning from home and how they would cope without being in their school's 'safe place.' 
Their initial focus was on building relationships. Students often relied on the relationships they had with their teachers for support outside of their immediate family. Stephanie explained how isolation is not good for anybody and that the teachers at her school spent a lot of time focusing on maintaining these relationships with their students. 
Google Classroom professional development boot camps expanded horizons to see the advantages when knowledgeable about the tools accessible. Google meet was one of the main tools used by Pickerington Schools during remote learning to help recreate a one-on-one feel for the student. 
This tool greatly helped with new students to make them feel cared for and important while still being so far away. The teacher is also able to see how a student is really doing during remote learning.
Take the time to educate your staff on the tools readily available that can improve student learning. The boot camp for Google Classroom professional development gave teachers the tools they needed to adapt to the changes in remote learning. They were able to experiment with video and audio to provide feedback as well as use google meet to continue building meaningful relationships with their students. Creating boot camps for your staff to get to know your LMS can give your teachers that much more confidence in their abilities, lessons, and security. 
Stephanie Howell, the IT coordinator for Pickerington School District in Ohio, shares her experience training teachers during remote learning. Her district has 21 models of what next year could look like and is preparing this summer for all possibilities. Stephanie turned to her international Personal Learning Network for guidance when COVID derailed the school year.
Get 1 Free Hour of Professional Development Credit & Register for Coaching the Tech Coaches Workshop
In addition to web browser updates and bug fixes, Dyknow released several major product updates, new features and enhancements. Check out Dyknow's 2021 Year in Review!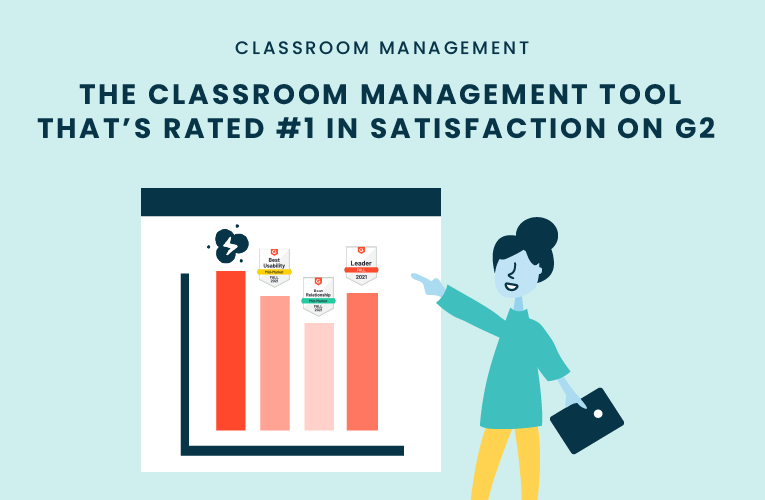 K-12 Administrators across the world trust G2 as the #1 platform to find, research, and choose EdTech tools that solve the most pressing problems their teachers are experiencing. In G2's Fall 2021 Reports, Dyknow was once again rated #1 in overall Satisfaction out of...
On this episode of Tackling Tech, Tierra Leustig interviews Scott Bayer about being an anti-racist teacher, diversifying reading lists, creating inclusive learning environments, and leveraging ed-tech in non-technical ELA classrooms. Scott Bayer is a High School...